Good news for Sacramento kids; the area has been named one of the top spots in the country for trick-or-treating.
Zillow ranks Sacramento as the 7th best spot for candy. San Francisco and San Jose top the list.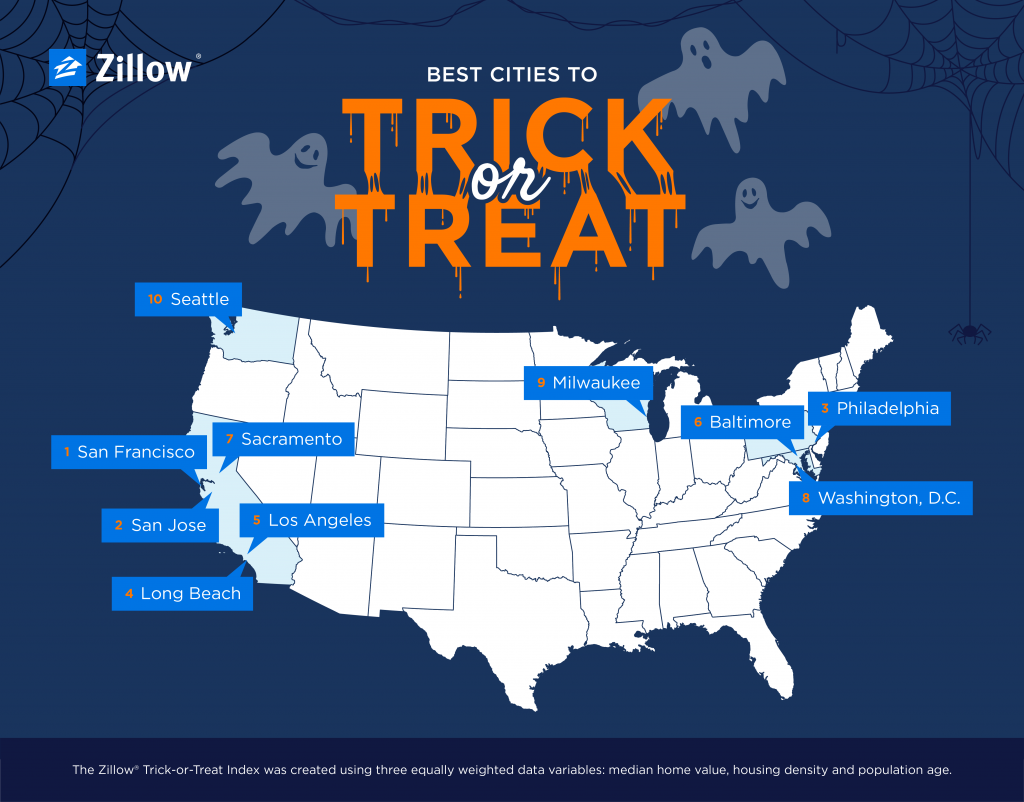 Here's how the real estate website bases its rankings:
Places with high home values
Plenty of kids under 10
Closer homes, which means less walking
Zillow then uses that data to calculate "where trick-or-treaters can get the best candy in the least amount of time." At least in theory.
The Trick-or-Treat Index also breaks down the top neighborhoods.
Sacramento's top five:
Brentwood
Upper Land Park
South Oak Park
Village 12
South Hagginwood
Wherever you are headed to celebrate Halloween be sure to tag #ABC10 in your photos!