LOS ANGELES — If any movie could pull off an upset win for Best Picture, it would probably be "Parasite."
The film by Bong Joon Ho tells the story of the wealthy Park family and destitute Kim family in what many call a dark modern-day fairy tale. After the Kim family weaves themselves into the lives of the Parks, their new status quo gets threatened by greed and class discrimination.
"This one of the most original and most shocking of its genre ever. In fact, it's so original that I'm not even certain it fits one genre," ABC10 entertainment reporter Mark S. Allen said.
This is the quintessential movie that your movie-aficionado friend won't stop talking about until you actually see it. Combining elements of horror, comedy, and action, the Korean language film has been a strong player during the award season with wins at the Writers Guild Awards and Screen Actor's Guild Awards.
At the SAG awards, it was the first foreign language film to take top honors from the Screen Actors Guild for Best Ensemble Cast. Following the SAG win, "Parasite" has been considered a strong contender for Best Picture at the Academy Awards.
"If you don't enjoy subtitled movies or consider them extra work, free your mind of those reservations, 'Parasite' is amazing," Allen said.
Allen says the movie arguably has Best International Feature Film locked in, but he isn't surprised if "Parasite" pulls off the upset and takes home Best Picture.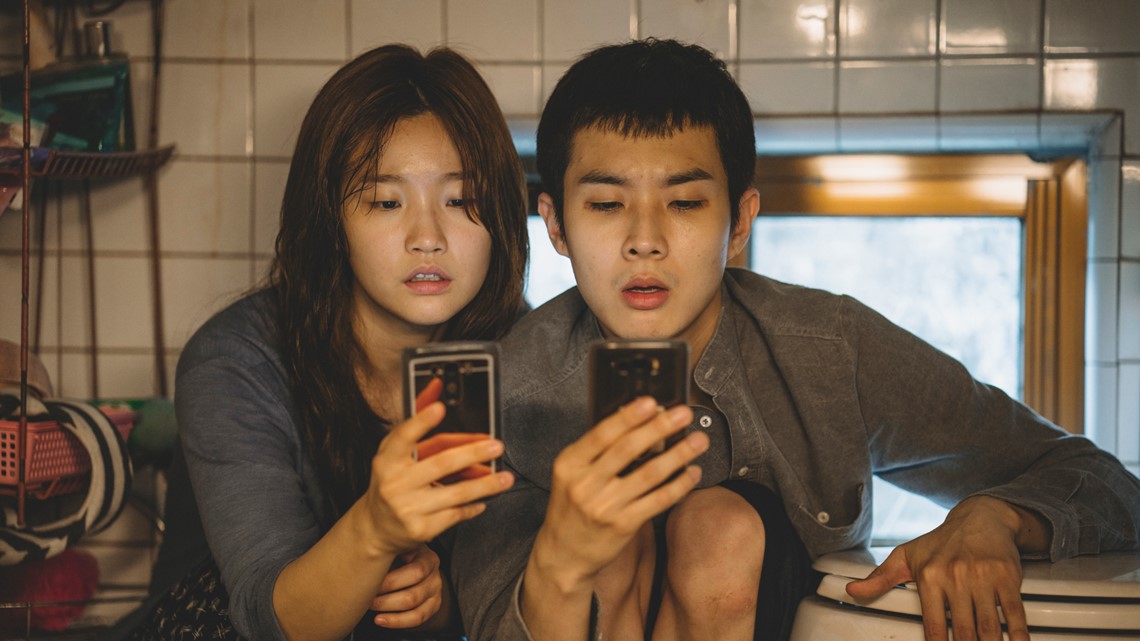 "Parasite" is also nominated for an Academy Award in:
International Feature Film
Starring:
Where to watch "Parasite":
Google Play, Amazon Prime, Vudu
For theater's showing Parasite, click HERE.
FOR NEWS IN YOUR COMMUNITY, DOWNLOAD THE ABC10 APP: