STOCKTON, Calif. — One of the oldest fairs in California is preparing for another round of fun for families and kids at the San Joaquin County Fairgrounds.
"It represents the best of our county, so if you really want to see what's exciting in San Joaquin County, it's going to be represented at the San Joaquin Fair," said Steve Colangelo, CEO of the San Joaquin Fair.
It's a low barrier to entry at this fair with plenty of fun for both kids and adults. Here's what you need to know.
What's at the San Joaquin Fair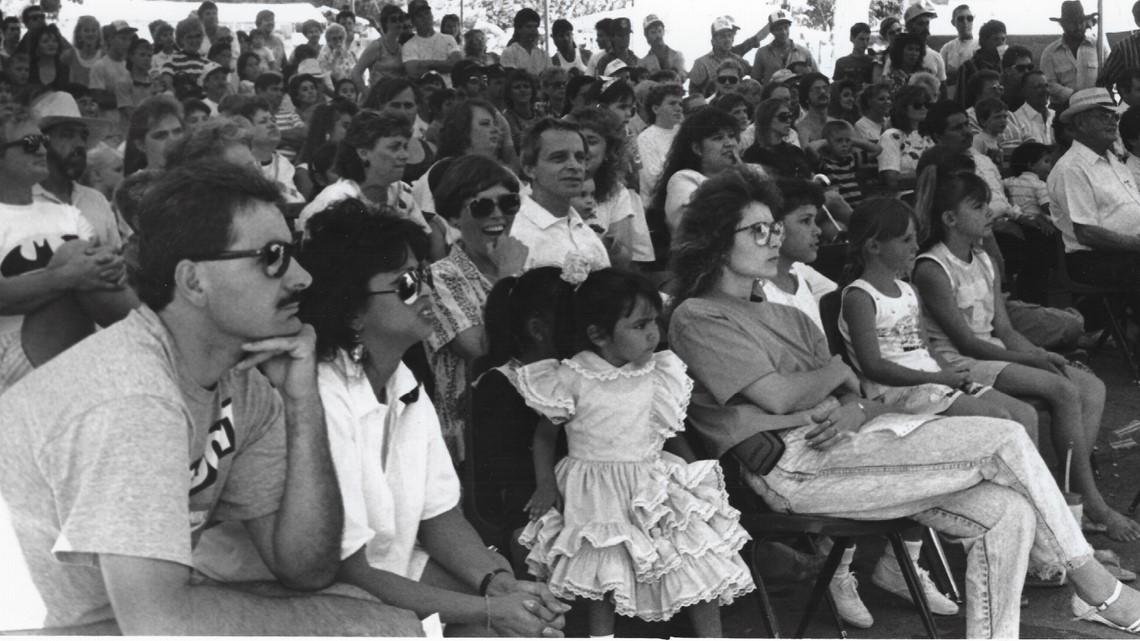 As an event for the people of San Joaquin County, the fair has prided itself in highlighting the best that their locals have to offer.
"We're all about San Joaquin County, not the entire state of California [like the state fair]. What you'll see at our fair are booths that represent cities in our vibrant county," Colangelo said.
There'll be plenty of fair staples and new additions at the fairgrounds this year. They include:
AgFest – A hallmark and staple event in San Joaquin that runs concurrently with the fair. It functions much like the junior live stock exhibits, however, the fair and AgFest will be hosting about 1,000 exhibits.
Kids' Zone Play Area – A section just for kids with rides and activities.
Community Pride building – A building focused on AgFest exhibits, farming bureau booths, city booths and nonprofit booths from around the county.
Interactive STEM Festival for kids – The festival will be located in Building 4.
Expanded Carnival – New rides at the fairgrounds will make the fair even more packed with rides and carnival games than in years prior.
Rafael the Magician – The magician and illusionist is set to take the stage at the county fair.
Live Music – From the time the fair opens to the time it closes, the San Joaquin fair will be providing live music. For a full list of performers, click HERE.
Other elements include Art Labs, and Youth Technology and Science Labs.
San Joaquin Fair food
A lot of the food items will be things people are familiar with. Colangelo said they're also adding seafood to the mix along with a variety of drinks, snow cones and shaved ice.
"The food is a real big focus of our fair," Colangelo said. "We'd invite people to come down and make sure they bring their appetites with them because there is a ton of things here."
When and where is it?
The San Joaquin fair makes its four-day run from June 13 to June 16.
You'll find it at 1658 South Airport Way in Stockton. Parking will cost $10.
How much is it?
Tickets at the gate will be $10 for adults and $5 for children ages 6 to 12. Pre-sale tickets are available online until June 10 and also at La Superior markets at $8 for adults and $3 for kids 6 to 12.
Unlimited ride bands are available for $25.
Some kids in San Joaquin elementary schools may have already received a complimentary ticket. Fair organizers distributed 30,000 tickets to the fair throughout the county.
"It goes back to what I was saying a little earlier about being fun and family oriented," Colangelo said. "We want kids to know that there's tons of activities here at the fair."
Anything else to know?
If you're worried about heat, it's something Colangelo has been working on since becoming CEO a few years ago. You'll find the buildings cool enough to take a break in if you need time away from the sun.
"Even though it's going to be hot, we want people to know that we do have some cool rooms for people to come into to relax and see exhibits."
For Colangelo, the fair acts as a capstone for bringing excitement, knowledge and entertainment to the locals. For more information, visit the San Joaquin Fair website.