At Flatstick, the motto is "drink local, putt tipsy," and soon visitors to the Downtown Commons (DOCO) will be able to do so.
Jennifer Robinson and her husband Brandon are the new owners of the Flatstick opening up at DOCO, and said their business is based on a concept that started in Seattle, which is where they first experienced this type of mini-golf.
"We were trying to find something fun to do while having some beers," Robinson said, adding that the Flatstick experience is designed for a fun night out with friends, a fun first date or corporate events.
The original three Flatstick locations are in the Seattle area, but the DOCO location will be run by Robinson and her husband and managed by her brother-in-law.
"I was born and raised here in Sacramento," Robinson said. "We wanted to bring something fun to do to the city."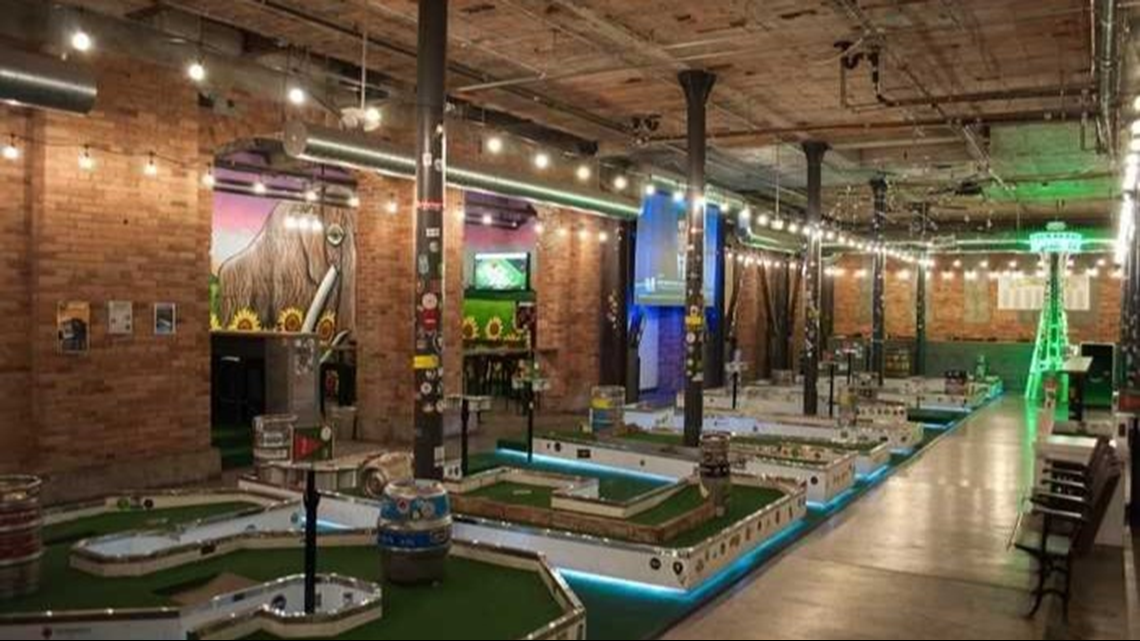 Robinson said that the mini-golf experience should be inexpensive and that it will not be a $15 a beer spot.
"The most important value of Flatstick Pub is community and we intend on building an incredible gathering place for the community to come and enjoy games, local food and great local brews," Jesse Ledin, general manager of DOCO Flatstick, said in a press release.
Flatstick Pub will open on 630 K Street, between T-Mobile and the Kings Store. The two levels are to have multiple bars including 40 taps that serve local beer and wine.
---
ABC10 Presents "California Wildfires: The New Normal": From escaping the Camp Fire in Paradise to the aftermath of the Carr Fire in Redding to Tubbs Fire rebuilding in Santa Rosa, ABC10's Originals team is taking a personal and deep look at California's wildfires with a 10-part series "California Wildfires: The New Normal":