INDIANAPOLIS — Everyone's favorite fictional soccer team is finally back on our TVs!
The third season of feel-good sports comedy "Ted Lasso" premiered March 15, with new episodes coming out each Wednesday on Apple TV+ through May 31.
Jason Sudeikis ("Horrible Bosses," "We're the Millers") stars as the titular character who is recruited to coach an English Premier League soccer team by a woman (Hannah Waddingham) to get revenge on her unfaithful ex-husband (Anthony Head). The only problem? Lasso was an American college football coach and has no experience coaching soccer.
"In a way, it's more of the same, the same key themes that we've been looking at for the first two seasons, but now we take it a step further," said Toheeb Jimoh, who plays right winger Sam Obisanya, of the new season.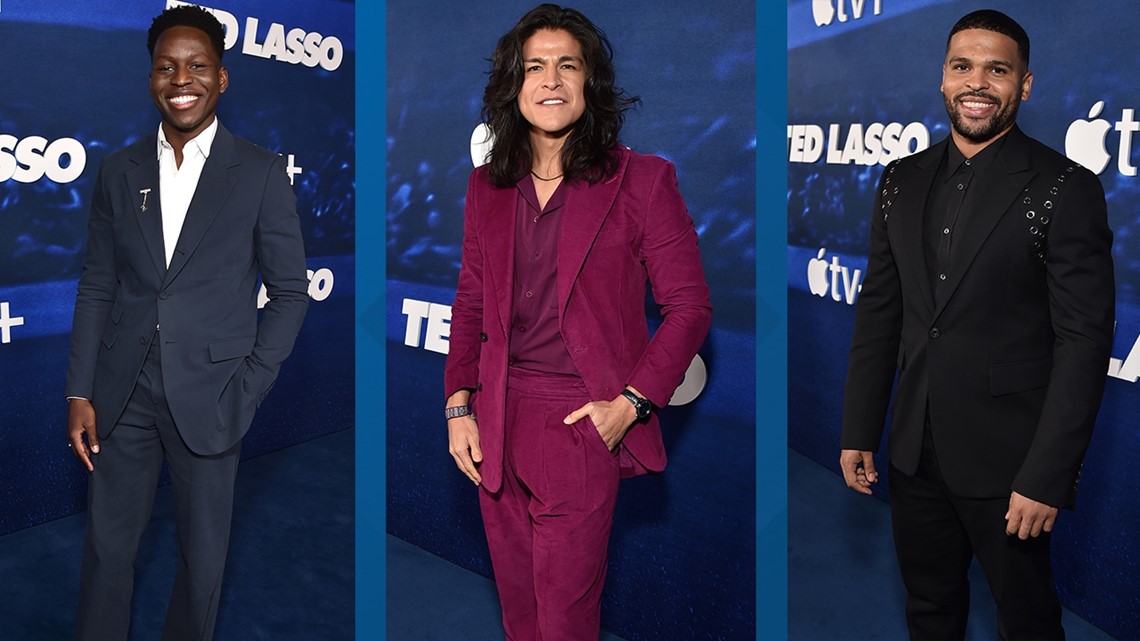 The third season sees AFC Richmond back in the Premier League, with the team's former equipment manager Nathan Shelley (Nick Mohammed) now coaching rival West Ham United, owned by Rebecca's ex-husband.
Many critics applaud the Emmy-winning series for being the type of show needed in today's society, with plenty of optimism and joy.
"When you're in a show that does well, you have to be consistently good, so there is some pressure there, but we're embracing it," said Kola Bokinni, who plays center-back Isaac McAdoo.
And don't think people don't come up to Cristo Fernández, who plays forward Dani Rojas, all the time and recite his catchphrase, "Fútbol is life!"
"Every single time that anyone has told me 'fútbol is life' or anything about the show, it's always been people that really, really tell you about the passion they have for 'Ted Lasso,' I have nothing but to smile and say 'thank you' and appreciate everyone out there watching the show and saying 'fútbol is life,'" Fernández said.
"I think there's a lot of different ways the story could break out, even if it's not a spinoff, even if it's continuing the original story," Jimoh said. "I know three is what the core creative team — Jason, Brendan and Joe — planned, but who knows what could come? The themes of this show are themes you could speak to for the rest of your life."