STEVINSON, Calif — You don't have to go to Hollywood to see what it's like on an old western movie set. The old west is alive and well in the farming town of Stevenson, California.
Located in the heart of Merced County's farm land is The Double "T" Acres AG Museum, a former dairy barn turned historic old west town. The man behind the AG Museum is Tony Azevedo, and he built the multipurpose facility for horse training, weddings, historic preservation and, most importantly, agriculture education.
"If you eat you are involved in agriculture," Azevedo said. "We want more people to understand how food is made."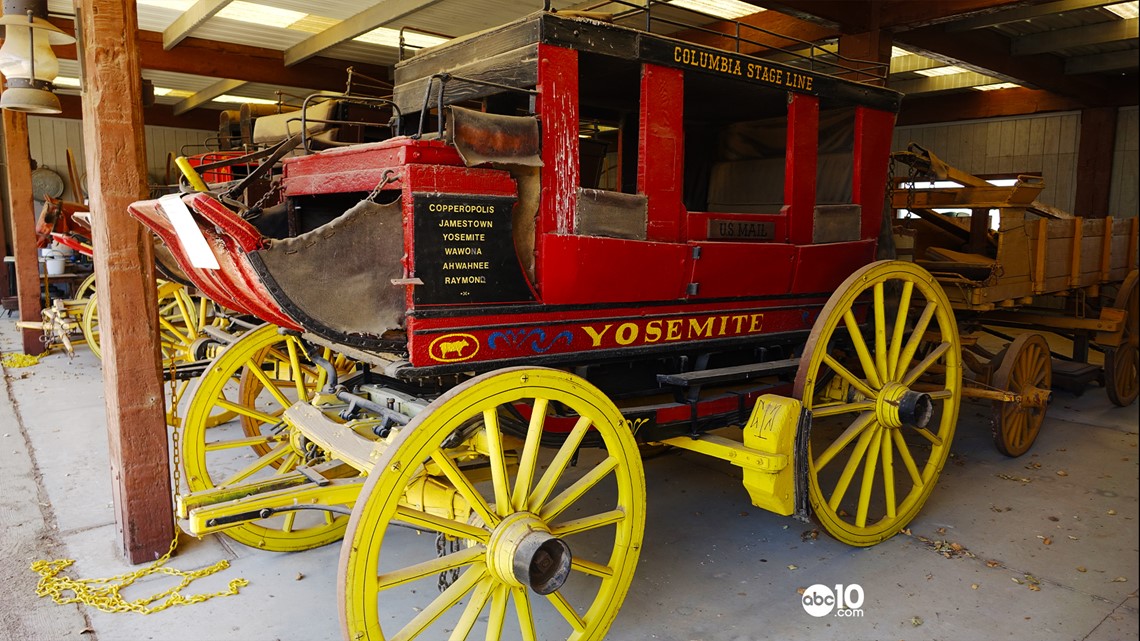 Azevedo played a big part in starting the organic dairy movement in California. He produced and promoted products for the Organic Valley Company and it's been his mission to teach people about the old ways of agricultural life. His museum has a large collection of dairy implements, farm equipment and fully restored carriages.
"This is one of the few collections that you can hook to. They are not just ornaments," he said. Azevedo also gives riding and carriage lesson at the museum.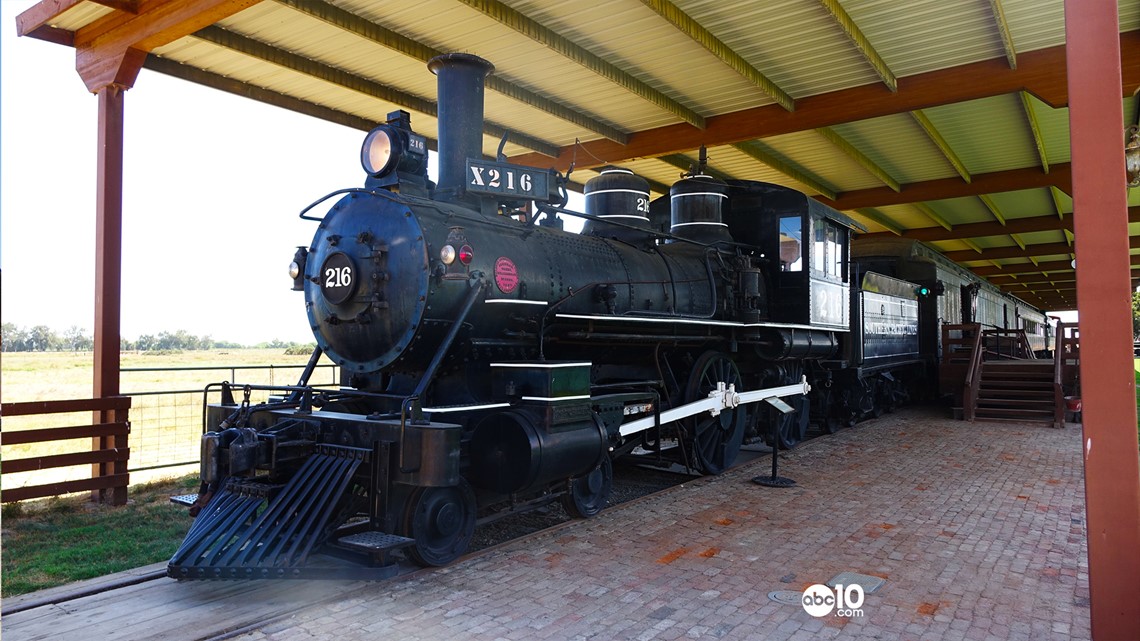 The Double T's main attraction is the 1887 steam locomotive dinner train. Azevedo said it's the oldest Union Pacific Engine left in existence, and it sits on what could be the world's shortest railroad track.
"It's between 250 and 300 feet," he said.
The track may be short, but thanks to an amusement park-style hydraulic system, the dinner train feels just like it's moving.
Passengers get full access to the restored passenger cars, which played a crucial part in transporting farm goods, and the early farmers that settled in California.
"It's not about where you are going. It's about where we have been. That's what's important," Azevedo said.
FREE ABC10 APP:
Before refrigeration, ice harvesters worked on the frozen lakes of the Sierra, bringing back blocks of crystal cold to help people keep their food from spoiling. John Bartell hit the backroads to see if it was as fun as Disney made it look in 'Frozen.'