NEWARK, Calif. — It's no secret California grows a lot of fruits and vegetables, but did you know they also grow salt? The Bay Area is actually a leader is sea salt production.
The Cargill salt ponds in Newark produce up to 500,000 tons of salt each year that is used in food, water softeners, and in melting ice on roads in places like the Sierra.
Plants need water to grow, and facility manager Matt Pitcher says it's the same when growing sea salt.
"The salt comes from the San Francisco Bay. So, we concentrate up the bay water over a three to four-year process to make the salt," said Pitcher.
The salt ponds are like giant solar powered water extractors. Bay water is let into the shallow ponds and the sun burns off the water. After three or four years, crystallized salt is left behind to be scooped up by giant harvesters.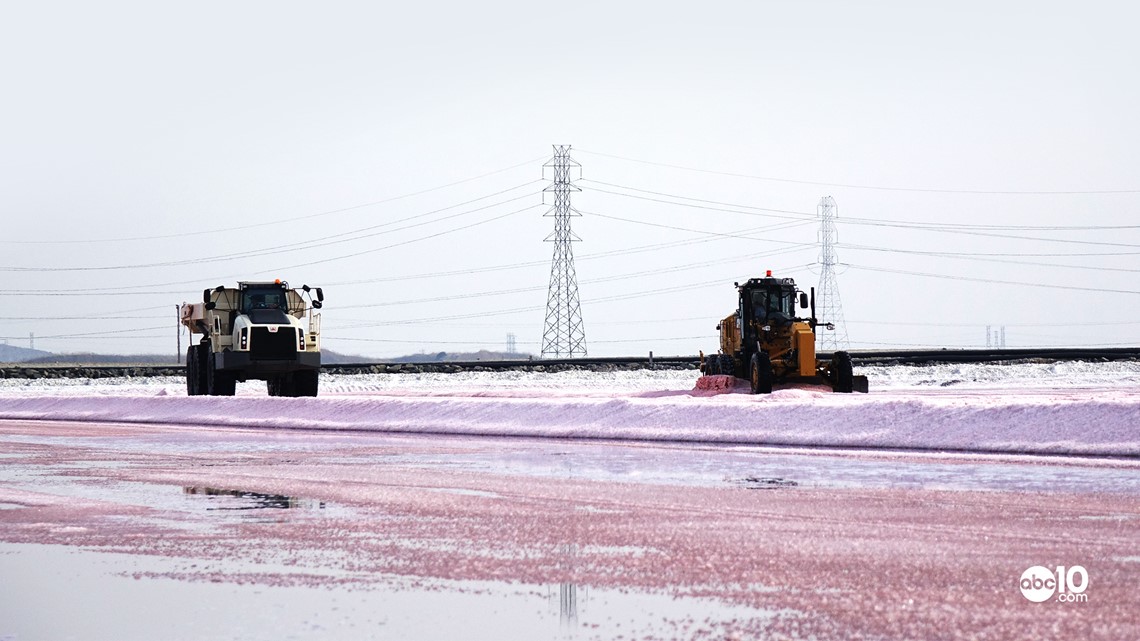 The Bay Area salt ponds have been around for more than a hundred years. Before Cargill, Leslie Salt Company owned the lion's share of the ponds. Other than machinery upgrades, salt has been produced the same way for generations.
As the bay water evaporates, the water and salt go through a number of color transformations.
"There are different microorganisms in the water as it changes salinity," said Pitcher.
In the beginning, the water has a lot of microscopic organisms in it. As the water evaporates, some die and other colorful organisms thrive, but there aren't any left alive by the time the water evaporates completely.
To get the remaining color out of the salt, it gets sent through a special "washing machine." After a series of washes, the salt is white and gets stored in giant piles that are more than 80 feet tall.
It stays piled up until it can be processed and shipped for use in homes and on roads across the country.
FOR NEWS IN YOUR COMMUNITY, DOWNLOAD THE ABC10 APP: