OAK RUN, Calif. — Just outside the mountain town of Oak Run, plums of steam can be seen rising out of the forest. It's coming from California's oldest continuously-operating-steam-powered sawmill in the nation.
The Phillips Brothers Mill cut its first board in 1897 and it was water powered back then. Steam was introduced in the 1930's. After the original Philips Brothers have passed on, their nephew Gary Hendrix kept the families logging legacy alive.
"It's all steam. We have no electricity. We are off the grid," Gary said. "We do it because it's economical for us! We don't have a big power bill."
The steam saw mill is completely self-sufficient. Each one of the four steam engines are powered by burning the left-over wood and saw dust from the milling process. Feeding waste wood into the boiler is a dangerous job, one that Gary's granddaughter, Sarah Hendrix doesn't take lightly. It's her job to make sure water levels in the boiler don't run out.
"Well if the boiler ran completely out of water it will explode," Sarah said.
Don't worry, an explosion has never happened at the mill.
Steam engines are relatively simple. The water in the boiler creates high pressure steam. That steam pushes a piston and turns the engine that powers the saw. Gary's son, Gregg Hendrix has taken over maintenance on the century's old equipment.
"They just go and go and go. Very little maintenance," Gregg said.
When things do break, it's off to the steam powered machine shop, which is filled with turn of the century tools.
Steam engine parts are not readily available, so Gary has to make them.
"That's right, quite often we just have to rebuild the parts ourselves," Gary said. "We can't go to the store and pick them up."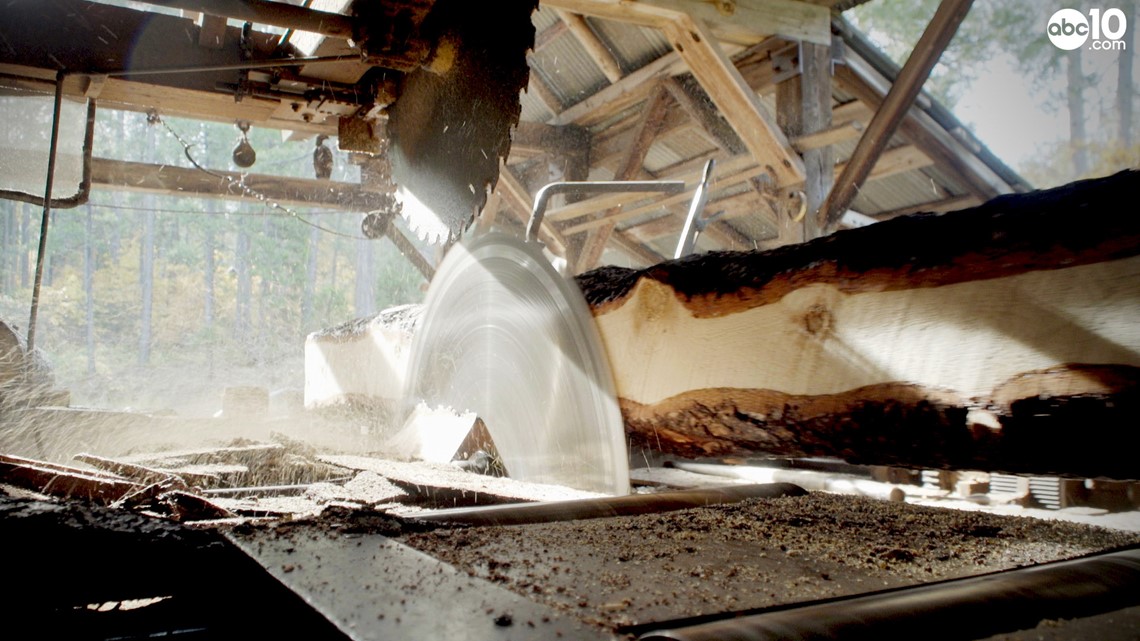 Steam power is reliable, but slow and that makes it hard to compete with modern sawmills. Custom cut lumber is what keeps this mill going. The wood that's produced here is not available at your average lumber store. The thick rough cut slabs will be used in expensive high-end homes and cabins.
"We don't try to compete because we can't compete with modern mills," Gary says.
MORE ADVENTURES FROM BARTELL'S BACKROADS:
The other profitable side of the mill is the box shop. Back in the 1980's, Gary found a niche market for making custom wine crates and novelty boxes. He even creates all the art work himself.
Old as it may be, the saw mill will continue to run this way. In 2002, the Phillips Brothers Mill was listed on the National Register of Historic Places and the timber is protected by a conservation easement and requires responsible logging for future generations.
"And another thing is tradition! We love our family heritage and tradition," Gary said.
We want to hear from you
Do you know a place or person ABC10 reporter John Bartell needs to know about? Tell us about them.
WATCH MORE FROM BARTELL'S BACKROADS: You never know what you will find on the backroads of Northern California. Join John Bartell as he uncovers unique sights and interesting people you might not find in the typical tour book.