POLLOCK PINES, Calif. — You've probably seen them off Interstate 80 near Truckee, or maybe down below Highway 50 in the Pollock Pines area. They're made out of wood, span long distances and, for some reason, they carry water.
If you don't know, these wooden structures are called "flumes." To better understand what a flume does, you need to talk to Dan Corcoran, the operations manager with El Dorado Irrigation District.
"A flume, in this case, is a trapezoidal, or nice polygon, that conveys water across the slope rather than down the slope — the natural way it would go," Corcoran explained.
In other words, it's a wooden canal for drinking water. "This is where your water comes from, and to offset some of the cost, we also generate electricity," Corcoran said.
About 120,000 people in El Dorado County depend on the flume to get their drinking water. It spans about 22 miles from the American River in the town of Kybers to Forebay lake in Pollock Pines. Some of the flume is just a ditch, but a lot of it is old wood.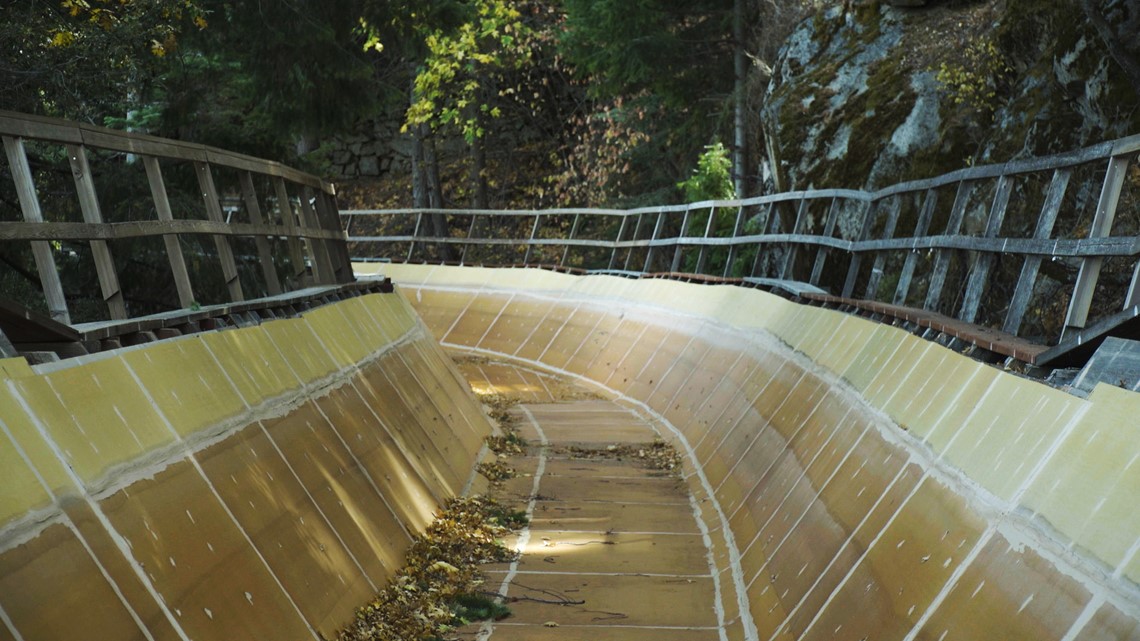 "[Since the] 1870's — so 150 years. That's how long we been running water down this canal," Corcoran said. Flumes were not always used for drinking water. When they were first built, flumes transported logs long distances or it delivered water to gold mining operations.
They often powered giant water cannons called "monitors" that washed away entire mountain sides.
Obviously the wood has been replaced throughout the years, but you might be wondering why wood was used in the first place. "As most people know, the Sierra has a lot of solid rock," Corcoran said. "Hammer and chisel that's all they had back then. So, wood was used in some places."
READ MORE FROM JOHN BARTELL:
How is a century-old wooden structure still running? Well, it can be likened to the the popular phrase, "If it isn't broke, don't fix it." The wood actually holds water surprisingly well and is built together like a puzzle. When filled with water, the wood swells up like wine barrel and becomes water tight.
Maintenance is no easy task. Flume walkers check the site for fallen trees, mudslides or fire damage 365 days a years. "We spend millions of dollars every fall reconstructing these flumes — about 5 million a year," Corcoran said.
The El Dorado Irrigation District has some of the most senior water rights in the state. At least 120,000 people depend on the flumes and it's all thanks to the wood that delivers it.
"A lot of people take for granted that when you turn on that faucet, that water is coming from 50 miles away and what it takes to deliver water," Corcoran said.
We want to hear from you
Do you know a place or person ABC10 reporter John Bartell needs to know about? Tell us about them.
We may share your response with our staff and publish a selection of stories that could include your name and location. We respect your privacy. Your email address and phone number will not be published and by providing it, you agree to let us contact you regarding your response.
WATCH THE BARTELL'S BACKROADS PLAYLIST: