SAN FRANCISCO — A swarm of people, residents and tourists' alike, line up outside one of the biggest attractions in San Francisco's Chinatown, the Golden Gate Fortune Factory — one of the few, family-owned cookie companies to make handmade cookies and creates custom fortunes.
Kevin Chan writes the fortunes daily, but visitors can also have a custom fortune typed up and put into their fresh cookies.
"My fortune has to be good, but if you want to put something X-rated that's not my problem," Kevin said.
Since 1962, the Fortune Cookie Factory has opened their doors to tourists and the main attraction is Kevin's 67-year-old mother, Nancy Chan.
"Sixteen hours a day. If she does not rest she can do 10,000 easy," Kevin said.
An immigrant from China, Nancy started the company with her late brother. In 2015, Kevin took over the marketing side of the business after his uncle died. It was Kevin's idea to add new flavors and custom fortunes.
"The wholesale side of the business wasn't making lots of money," Kevin said. "We had to give people something different."
The cookie stove is all automated, but the folding part is all manual. Chan regularly invites people to come in the bakery and try their hand at folding the cookies. Basketball players, actors and politicians are among the few who have nearly burned their fingers pulling the hot cookie off the burners and tried to fold them.
"You only have 4 seconds to fold them before they get hard," Kevin said.
It's a fun demonstration for spectators. Years of folding have callused Kevin and his mother's fingers.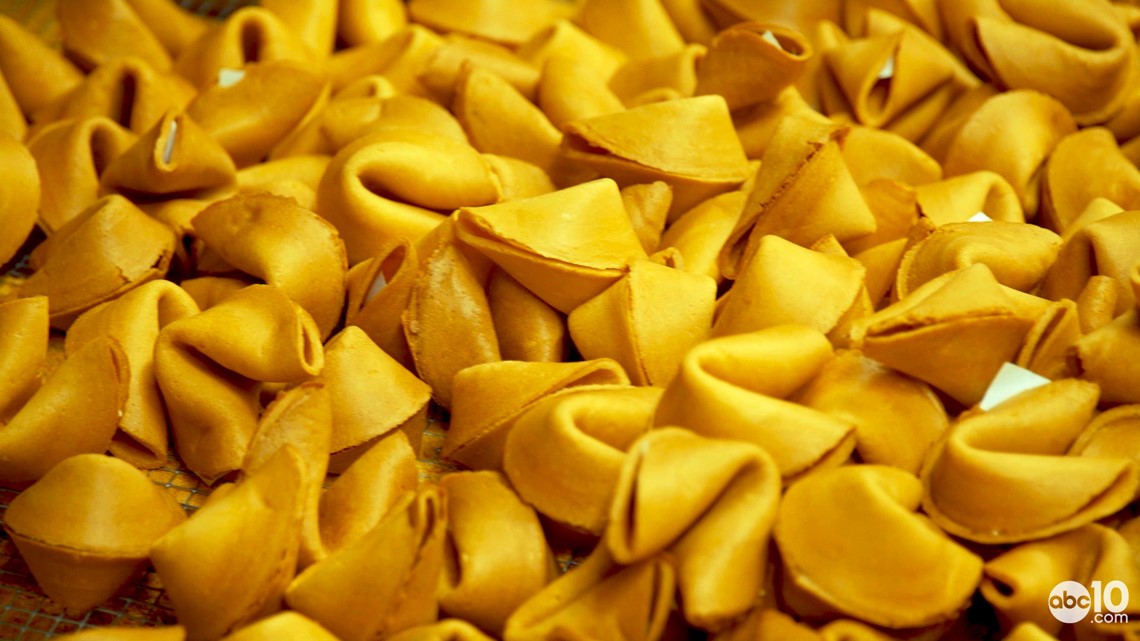 MORE FROM BARTELL'S BACKROADS:
Quality and customization is actually a big deal here. The chocolate and frosting covered cookies bring in big crowds, but it's the custom fortunes inside the cookies that are the most memorable. Kevin has helped create many handmade fortunes, he especially likes to share his cell phone video of a man giving his girlfriend a custom fortune cookie with a proposal inside.
"She said YES and everyone clapped," Kevin said.
There was also the time someone won the lottery off of the lucky numbers Kevin wrote on the back of the Fortune. Kevin keeps a stern face when he tells that story. He says the lottery winner did not share the winnings.
The Chan family is not in it for the money. They are proud supporters of their community. Kevin started two non-profits and helped get the iconic lanterns put up all over Chinatown.
"My philosophy as a cookie man is to make people happy," Kevin said. Based on the line outside the door, it's pretty clear that people are happy when they get good fortune.
Take a factory tour to see how these popular fortune cookies are made!
WATCH MORE FROM BARTELL'S BACKROADS: