PORTOLA, Calif. — Before modern refrigeration, ice was the only way to keep food cold. Selling ice was big business in California, and a lot of that ice came from frozen lakes or ponds in the Sierra.
Prior to the 1930s, ice harvests in the Sierra were extremely important. Without ice, California farmers couldn't ship perishable meat and produce to the east coast. With the completion of the transcontinental railroad in 1869, delivery of ice became very affordable and became a profitable business. That all came to an end in the 30's when mechanical refrigeration became popular.
Today, there are no living ice harvesters from the Sierra. The practice has been obsolete for nearly a century. But two historians, Scott Lawson and Tom McCauley, are trying to keep the tradition alive. Lawson is the curator at the Plumas County Museum, which has a collection of ice harvesting tools.
"Here in Portola, they used the ice on the Western Pacific Railroad," Lawson explained.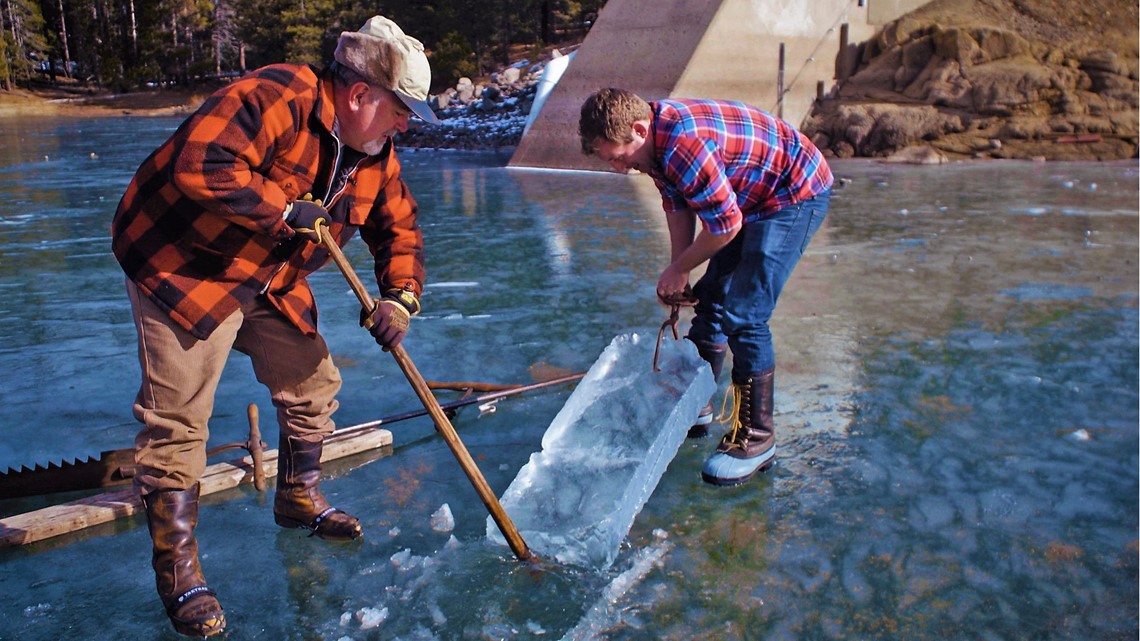 McCauley has one of the largest collections of historical ice harvesting photographs. His grandfather was an ice harvester.
"My nickname is 'Ice Man,'" said McCauley. "If most historians talked about Tom McCauley, they didn't know who I was. But if someone said the 'Ice Man' they would know who I was."
Both historians offer a different look into ice harvesting. Lawson gave ABC10 a demonstration on how the ice harvesting tools worked. He used the 100-year-old saw, drill and ice scoring blade to cut out several large ice cubes from Lake Davis.
"The job is very labor intensive," said Lawson. "They would have started at three o'clock in the morning, when it was coldest."
The ideal and most profitable ice block size would have been about the size of a large suitcase, or two cubic feet. The ice Lawson pulled was much smaller.
"We just don't get the snow that we used to. Here we are in early January and there should be four feet of snow out here, and for the past 10 years there hasn't," said Lawson.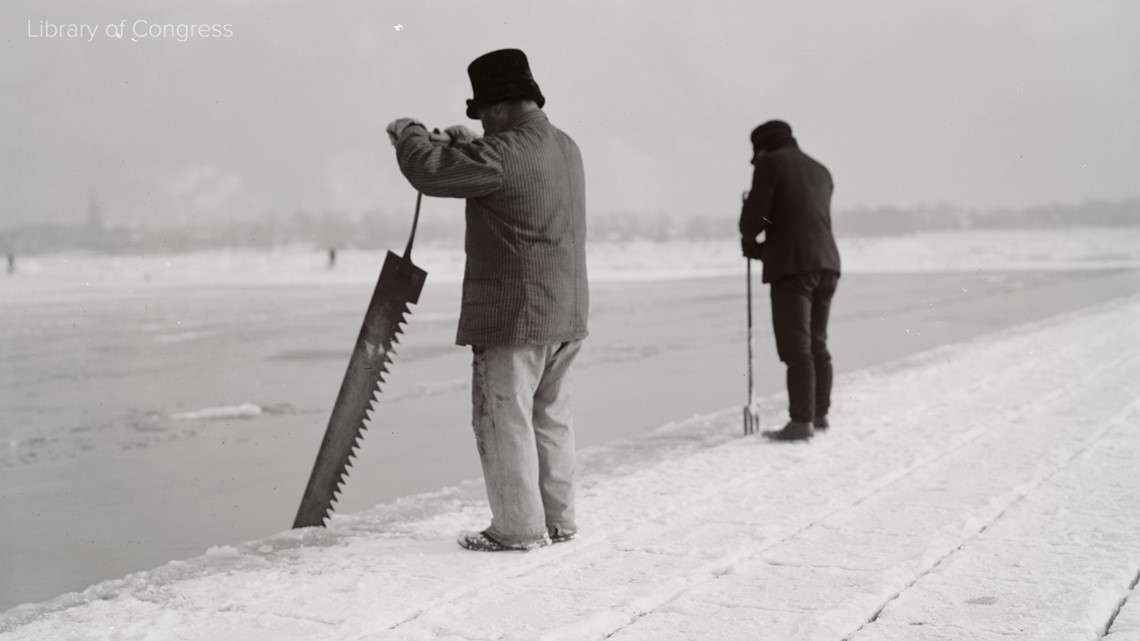 Ice harvesting was an ideal winter job for many of the lumber jacks in the area who already knew how to operate a hand saw. Most of the ice processing businesses popped up along Boca Lake, near Truckee, where temperatures would dip down to minus 25 degrees.
"They put newspapers in their pants and boots to serve as insulation," said McCauley.
It took as many 70 men to harvest an ice pond. On a particularly cold winter day, there would be multiple harvests. The ice would be packed into insulated railroad cars, which would keep fruits and vegetables cold while it was transported to the east coast.
"Most of the harvest was done in the Truckee basin because the train ran through the summit," McCauley said.
Ice in the Sierra was crucial in preserving California's food back then, and it's still crucial is today. Without ice, California won't have water. You can see a full display on the history of ice harvest at the Plumas County Museum.
________________________________________________________________
It started as a joke and ended as a yak ranch. Think of them as sociable cows that you can get wool from, like a gigantic sheep. John Bartell visited Sierra Valley Yaks to do a little yakkity-yakking with the husband and wife behind it.