SACRAMENTO, Calif. — In the not-too-distant past, when the U.S. Air Force needed supplies or major repairs, they depended on an army of military and civilian service members at McClellan Air Force Base to get airmen flying again.
Built in 1935, McClellan Air Base became a critical supply and repair depot that not only served in numerous conflicts from World War II to Desert Storm but also the space race.
At its peak, McClellan Air Base employed more than 26,000 people, but in 2001, the government closed the airfield. Six years later, McClellan re-opened as a business park, and today tour guides like Glen Brady and Bill Mason share the propert's rich aviation history at the Aerospace Museum of California.
"Pick your source of amazement. A lot of people come here and have no idea how many aircraft we have," said Mason.
Inside the museum, people can find interactive displays, flight simulators, historic relics and even old movie props like a spacecraft from one of Tom Cruise's lesser-known films, "Oblivion."
"We ask crowds of people how many saw the movie 'Oblivion.' I would say about 3 out of 30 saw it," said Brady.
Outside the museum, guests can tour the more than 35 different retired aircraft, many of which were involved in active combat like the A-10 Warthog.
"These are the shrapnel holes from a missile that went off on its left side," says Mason while pointing at the tail of the plane.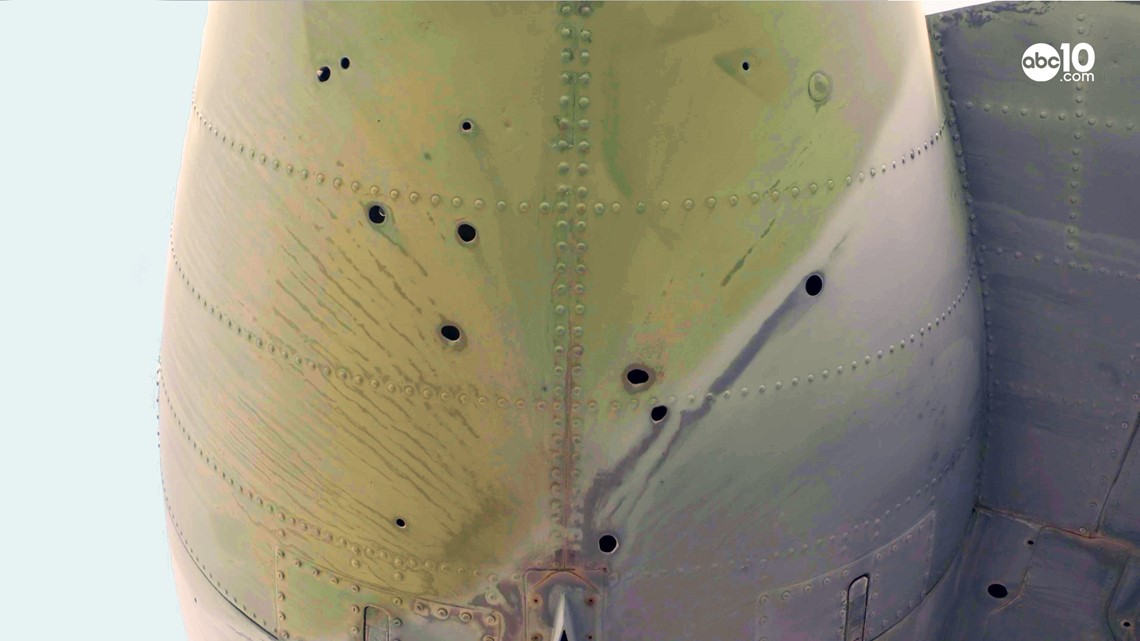 Some may also recognize other aircrafts, like the F-14 fighter jet, which was the same type of jet used in "Top Gun" also starring Tom Cruise.
"The first man on the moon actually flew in this aircraft, Neil Armstrong," said Mason.
If guests visit on one of the museum's open cockpit days, they may get a chance to jump in the pilot's seat of these historic planes.