RAMONA, Calif. — When you think of milk, you probably think of cow's milk. That's not the case for a dairy farm in Ramona, California. They're milking camels.
Gil Riegler and his wife Nancy are the owners of Oasis Camel Dairy, where they have a herd of 24 dromedary camels. You know -- the one-hump kind.
"These camels come from Arabia. One-hump camels come from the hot desert. Two-hump camels come from the cold desert. Our camels love it here," Gil Riegler said.
Not only do one hump camels like the hot deserts of San Diego County, they are also the ideal breed of camel for milk production.
"Really, really good stuff. Turns out it's the closest to human milk," Riegler said.
The camel milk at Oasis Dairy is not for drinking, though. It's used in lotions and soaps. Unfortunately, California regulations don't allow the Rieglers to sell raw camels milk, so for now that leaves more for the camel babies.
"The lotion has 10% camel milk in it. Right now, we milk Knuckles. Her milk goes right into our products," Riegler said.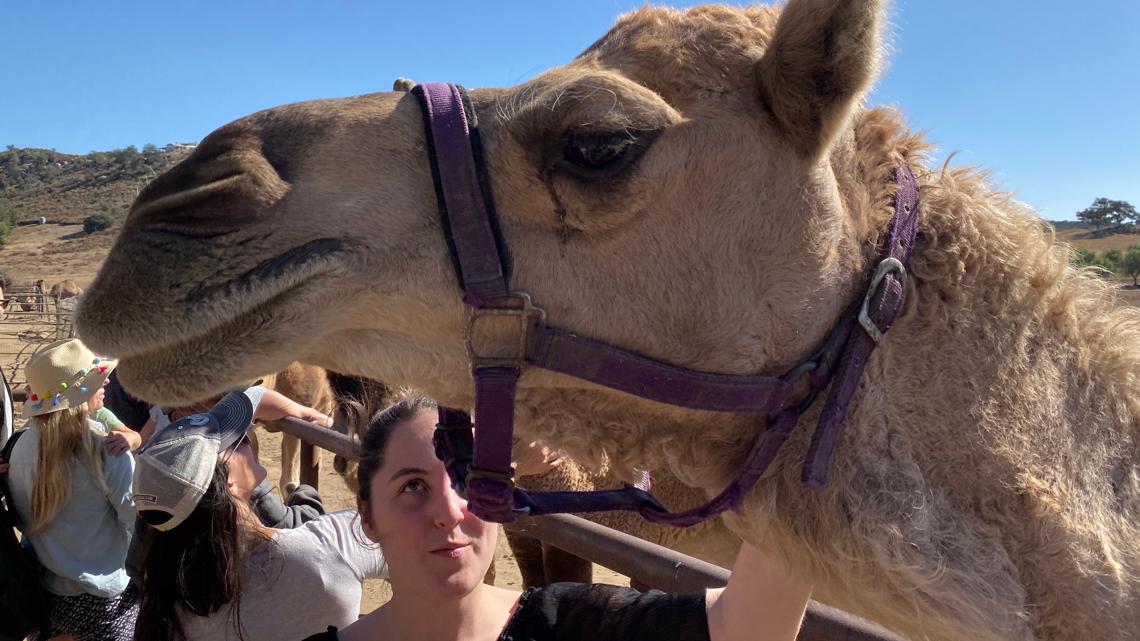 Education is a big part of Oasis Camel Dairy. Every month they open up the ranch to curious visitors. Riegler said one of the top questions asked is what's inside a camel's hump? It's not water.
"It's fat. Gristly fat. Camels can go two weeks without drinking water and lose 25% of their body weight," Riegler said.
Of course, a trip wouldn't be complete without feeding and riding the camels. One hump is better than two when it comes to riding. Dromedary camels were bred for carrying lots of weight for long distances.
"They can carry 600 pounds for 10 hours a day," Riegler said. The camels here don't ever carry that much. In fact, they are treated a lot better than they were in their past life.
"We take in camels when they are sick. We have a great veterinary program. When we need to buy them, we buy them," says Riegler. This place is more of a camel rescue than it is a dairy. In a way, you could call it a camel oasis."
FOR NEWS IN YOUR COMMUNITY, DOWNLOAD THE ABC10 APP:
Food blogger Kandice Hwang of @KandiceEatsWorld dishes on her Instagramming expertise.