NEVADA COUNTY, Calif. — If you've ever wondered what the inside of Sierra foothills looks like, you will find the answer at Malakoff Diggins State Historic Park. In a way it's beautiful, a kaleidoscope of sedimentary rock piled up layer on layer. But this massive geological site has an ugly past.
It was the site of one most destructive mining operations in California. In the mid-1800s, miners used water cannons called "monitors" to extract gold from the mountains. Park supervisor, Dustin Patterson, said it's a process known as hydraulic mining.
"When they had it at full operation they were moving 100,000 tons a day. We are talking mountain sides completely blown away," said Patterson.
Malakoff Diggins is located in Nevada County, a remote town of North Bloomfield. The sedimentary rock in the canyon was a known location for gold and the most effective way to remove it was with hydraulic mining water monitors. Those monitors could spray 16,000 gallons a minute onto the rocky mountainside.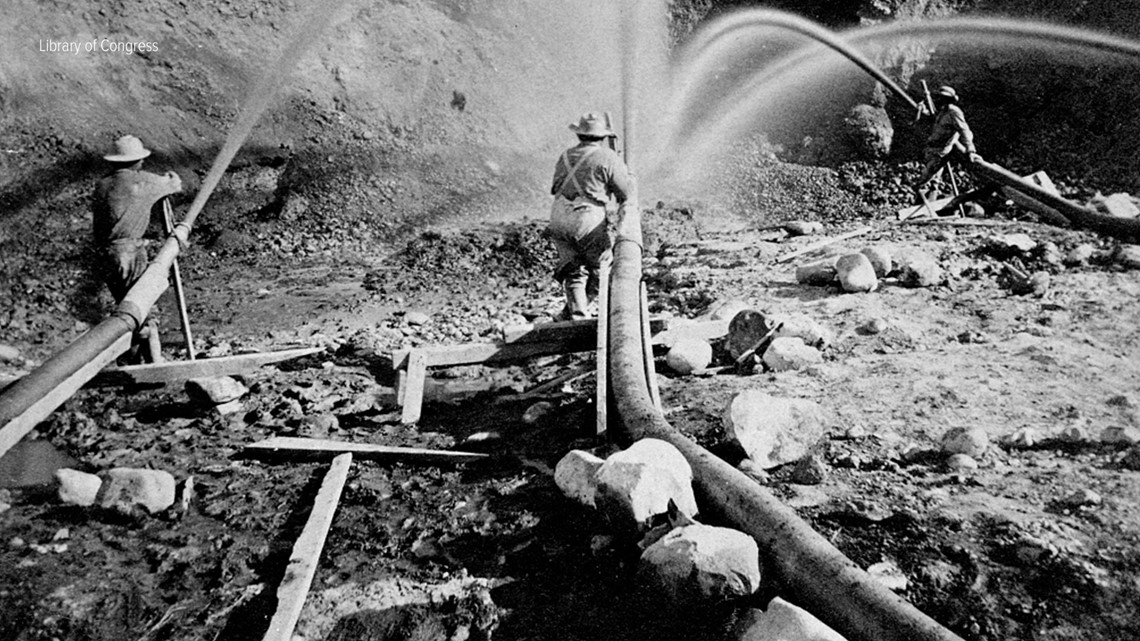 Hydraulic mining is extremely destructive, not only to the environment but also to anyone or anything downstream of the mine. Several towns and agriculture crops were flooded or washed away because of the water. Hydraulic mining at the state park got so bad it prompted the first environmental lawsuit in the state.
"In 1884, the sawyer division essentially banned hydraulic mining by banning the discharge of local gravel and sediments into local watercourses," explained Patterson.
MORE FROM BARTELL'S BACKROADS:
Not long after hydraulic mining was banned, the town of Bloomfield went bust and the mine was abandoned. The land has still not recovered. More than 130 years later, rusty metal pipes still litter the 3,200-acre park and act as a reminder of how destructive gold fever can be.
"No doubt this will be fixed over time, but in my lifetime, your lifetime, our kids lifetime, this scar is going to be here," Patterson said.
Malakoff Diggins is a place to learn about the environmental impacts of man. California State Parks' is working to make the former mining location an example of restoration. By the end of this year, Malakoff Diggins will be the first state park in California to be completely solar-powered.
"Remembering our legacy of hydraulic mining, we are going from part of the problem to part of the solution," said Patterson.
Malakoff Diggins State Park is open year-round for camping and hiking. Visit the first weekend of June and experience Humbug Days, a re-enactment of the Gold Rush era. Participate in wagon rides, tin punching, gold panning, and docents dressed in period attire.
Watch a hydraulic monitor in use and experience the world's shortest parade down North Bloomfield's' Main Street.