If you are viewing on the ABC10 app, tap here for multimedia.
Lake Tahoe offers several hiking trials on land, but starting Monday, Oct. 1, the lake has a new underwater trail.
It's located at Emerald Bay and below the clear waters is a graveyard of sunken ships. Park ranger and diver Geno Lucich says it's a scuba diver's dream.
"The underwater trail in Emerald Bay is a historical site and it is where you can see some sunken treasures that date back decades ago," Lucich said.
In the 1920's and 30's, Emerald Bay was a privately-owned resort destination equipped with several boats and barges. In 1950, the state acquired the land, but sometime before the transaction the resort sunk the ships.
The boats have been underwater for decades, but this is the first time the state park has mapped out and marked an underwater trail.
"We just did a dive and found this chain link that we suspect came off an old mooring," Lucich said.
The cold water of Emerald Bay has done an incredible job of preserving artifacts and the wreckage attracts all sorts of aquatic life. Underwater interpretative panels have been placed at four dive sites in Emerald Bay. Waterproof interpretive cards created for divers will be available at the park's visitor centers, and local dive shops.
New underwater trail in Tahoe lets divers explore the nautical past of Emerald Bay.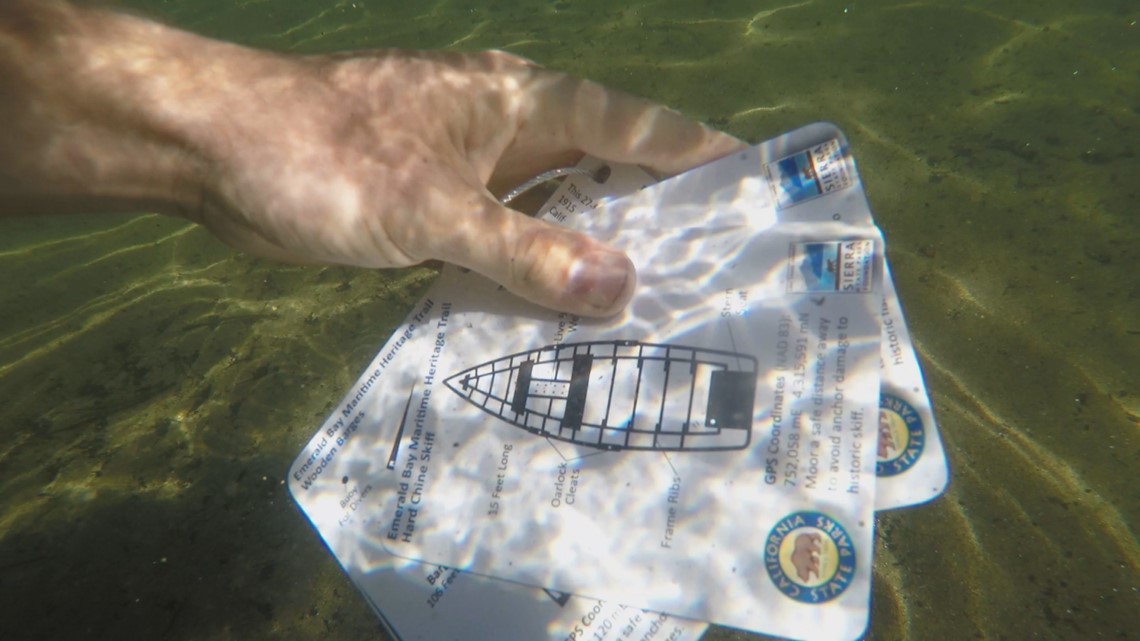 Continue the conversation with John on Facebook.