WEED, California — Don't mix up the name of this little mountain city with a certain kind of drug. Before the dispensaries and the souvenir shops, Weed, California was once a big logging town run by a wealthy businessman.
Historian Larry Blankenship is one of the volunteers at the Weed Historic Lumber Town Museum and the first thing he shows visitors is a picture of a very important man: Abner Weed.
"The founder of the town," explained Blankenship. "He actually came out here from Maine. He was a lumberman. He also had a mill in Truckee."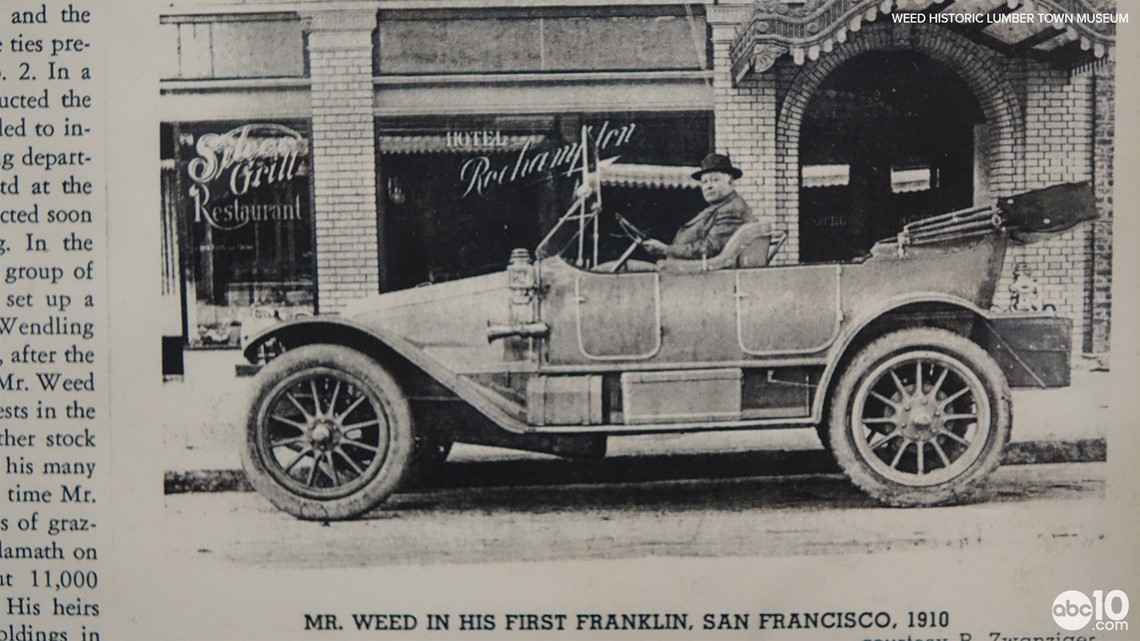 At the time, there were several lumber mills in California, but Abner recognized that this part of Siskiyou County had something special.
It was windy. Wind was really valuable to lumber mills back then. That's because winds helped speed up the curing process and dry out the fresh cut wet lumber.
"They were processing 75 million board feet a year," said Blankenship.
For those of you who are not familiar with the lumber industry, that's a lot of wood. Abner's mill would eventually become the largest producer of lumber in the nation but chances are you probably wouldn't see him swinging an ax.
"He was more of a businessman, but he was also looking to get into politics."
Abner Weed's real passion was the political arena. He was one of the first members on the board of supervisors for Siskiyou County. He also won the Senate race in California.
Unfortunately, he didn't get the chance to make much of an impact.
"He died in the flu epidemic," said Blankenship.
Abner died in 1917, but his legacy lives on in the city of Weed. You will find a statue of him outside city hall and a number of dedications that remind visitors that there is a lot more to Weed, California.
"Weed…It's a town, not an ingredient and I love it," says Blankenship.
FREE ABC10 APP: