Every time I see a candy cane, I instantly think of Christmas.
The list of goodies that can be made with this minty treat goes on and on. May I introduce you to peppermint Oreo truffles?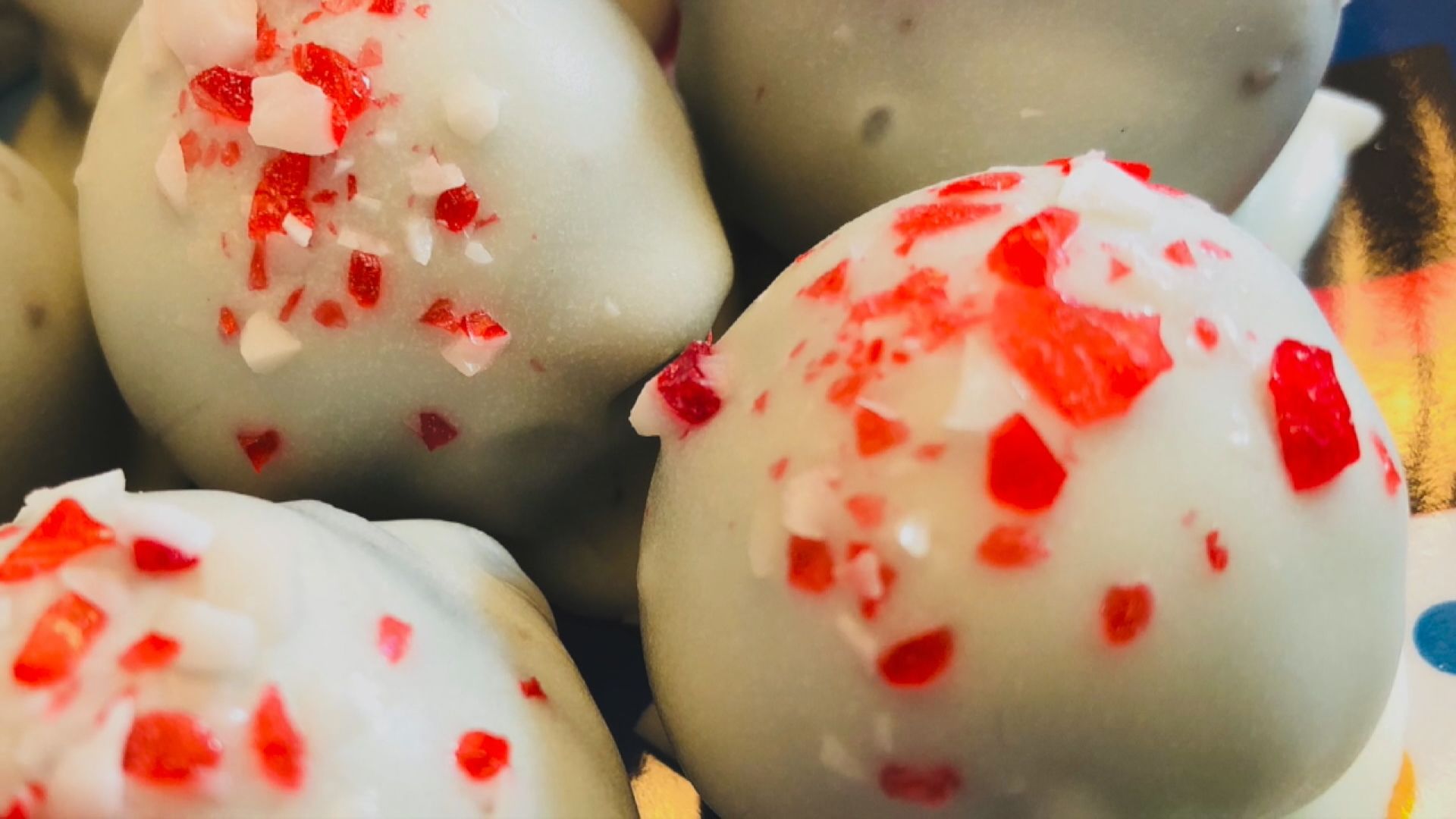 Most of the ingredients you may already have in your home. They include:
1 package of Oreos
Cream cheese
Candy canes
Peppermint extract
White almond bark (melting chocolate)
Let's get started! First, crush the Oreos! Not just the chocolate part, the whole cookie. To make this easy, I used my food processor.
Using your hand or stand mixer, add an 8 ounce package of softened cream cheese.
Now, pour in 1.5 teaspoons of peppermint extract and mix it up again.
Cover with plastic wrap, and stick that bowl of mint-chocolatey goodness in the refrigerator for at least an hour.
When you're ready scoop out the batter, and form it into round truffles, about an inch or so wide.
While they're still cold dip each round into melted white almond bark, then set it on a cookie sheet lined with wax paper to dry.
While the chocolate coating is still a little sticky, sprinkle the top of each truffle with crushed candy cane.
Place them back in the refrigerator for another hour and then serve them up!
These tasty treats are also great to make a couple of days ahead of time… that is, if they last that long!