This is a healthy spin on the classic pasta salad dish. It's packed with flavorful vegetables, pasta and a light, red wine vinegar herbed dressing.
Durum wheat pasta is high in iron and a healthy carbohydrate that can help boost energy levels. If you're looking for a gluten-free option or one higher in protein and fiber I suggest using a bean or lentil pasta. Red lentil pasta is my favorite to use.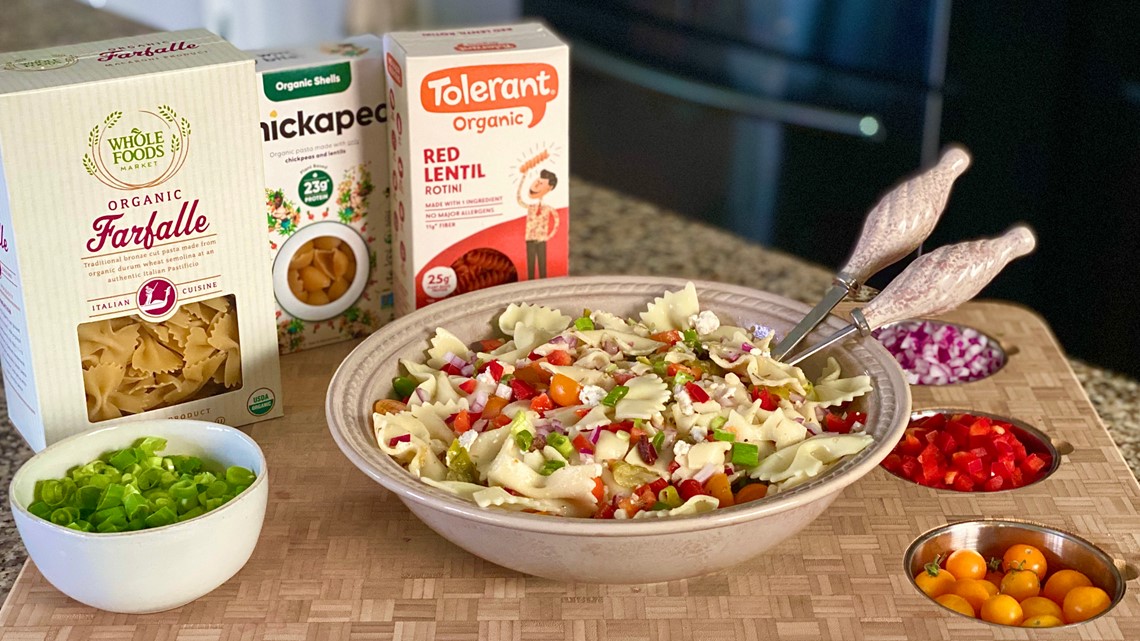 Salad ingredients
2/3 cup Tomatoes (halved)
1/2 cup Bell Peppers (chopped)
1/3 cup Onions (chopped)
1/4 cup Green Onions (chopped)
1/4 cup Sun Dried Tomatoes (chopped)
1/3 cup Pepperoncini (halved)
1/2 cup Dairy-Free Cheese (optional, I used KiteHill Almond Cheese)
Red Wine Vinegar Dressing
Instructions
Cook your pasta according to package instructions. While it's cooking, make the dressing by adding all the ingredients to a bowl and mix together. Once the pasta is cooked, add all the salad ingredients to a bowl, pour the dressing on top and lightly mix together. Store in the refrigerator in an airtight container for up to 5 days.