'A lot of these cars are family heirlooms' | A glimpse into Sacramento's lowrider community | To The Point
About 600 cars are expected to line the streets around South Sacramento Sunday for the Back to the Boulevard Festival celebrating Mexican Independence Day.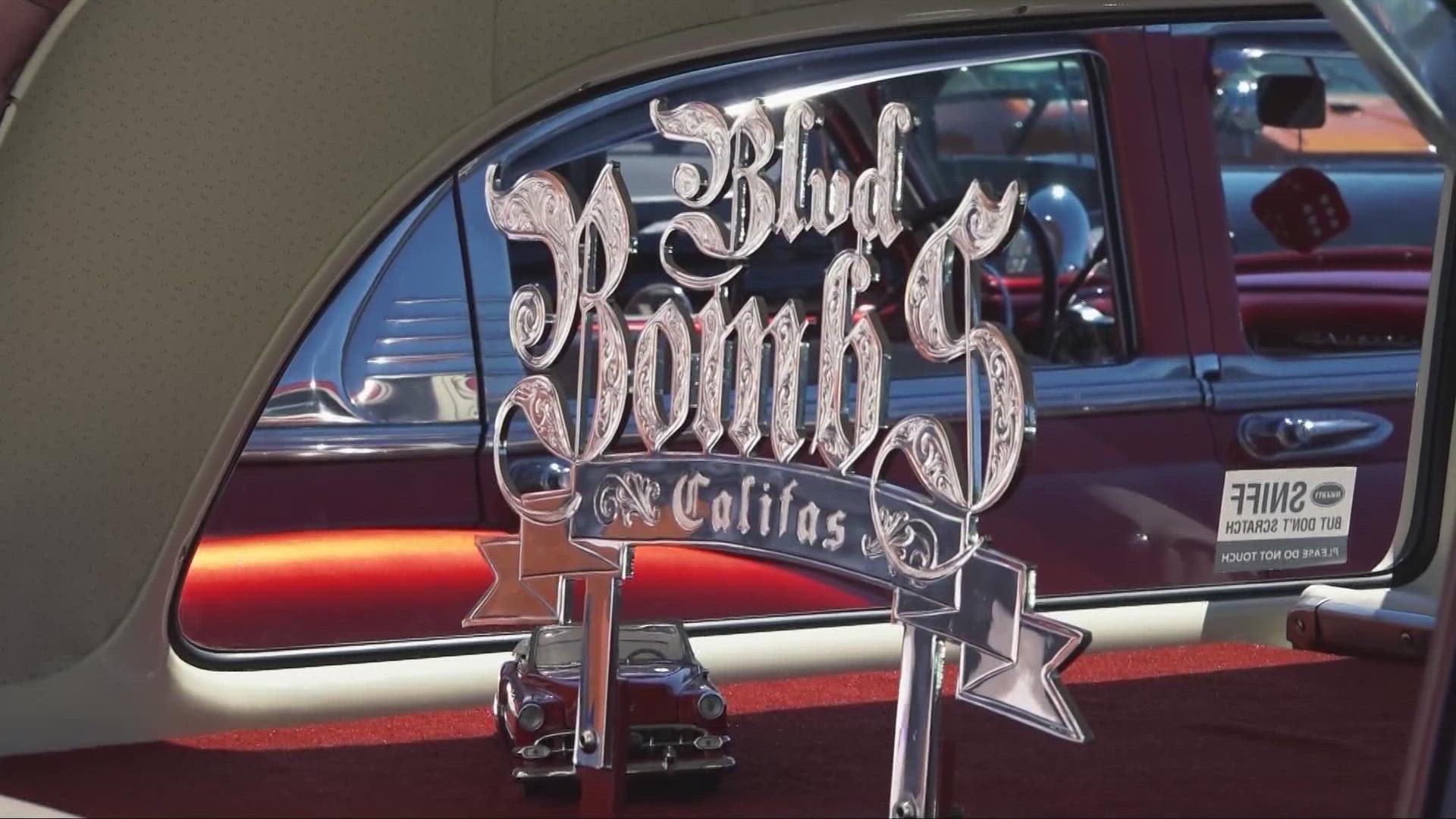 South Sacramento's Franklin Boulevard was the place to be for cruising back in the 1970s and 1980s, and many people still cruise the boulevard to this day.
ABC10 met up with car clubs who say cruising is more than culture. It's an experience, it's family time, and many of these cars are family heirlooms.
Below are interviews with:
Manuel Downum, Founder of Capital Style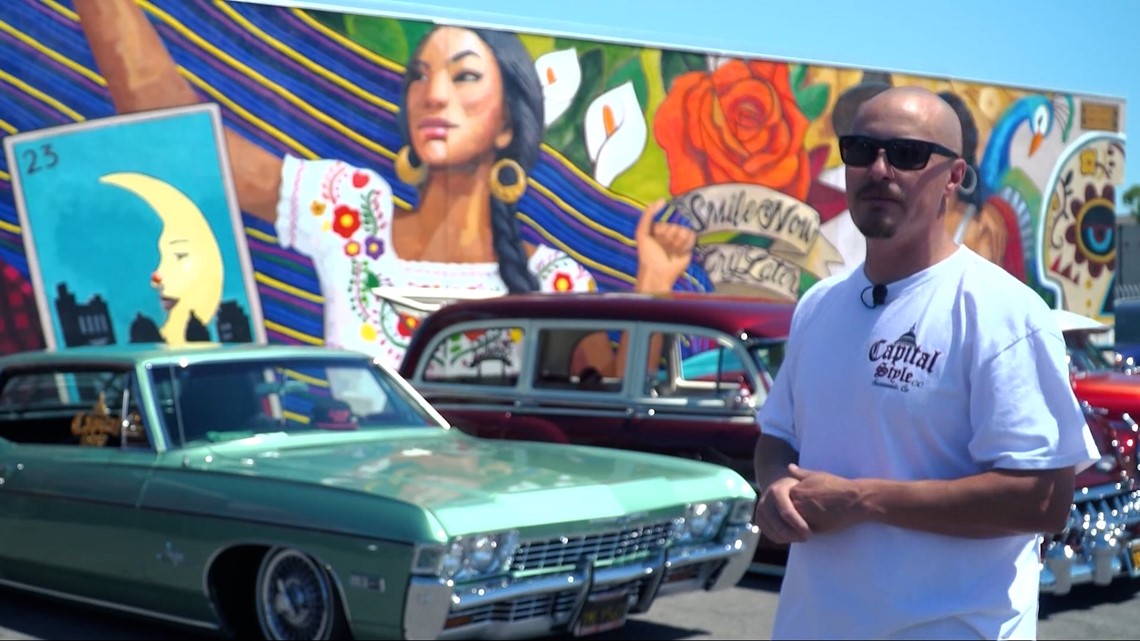 Beto Betancourt, member of Capital Style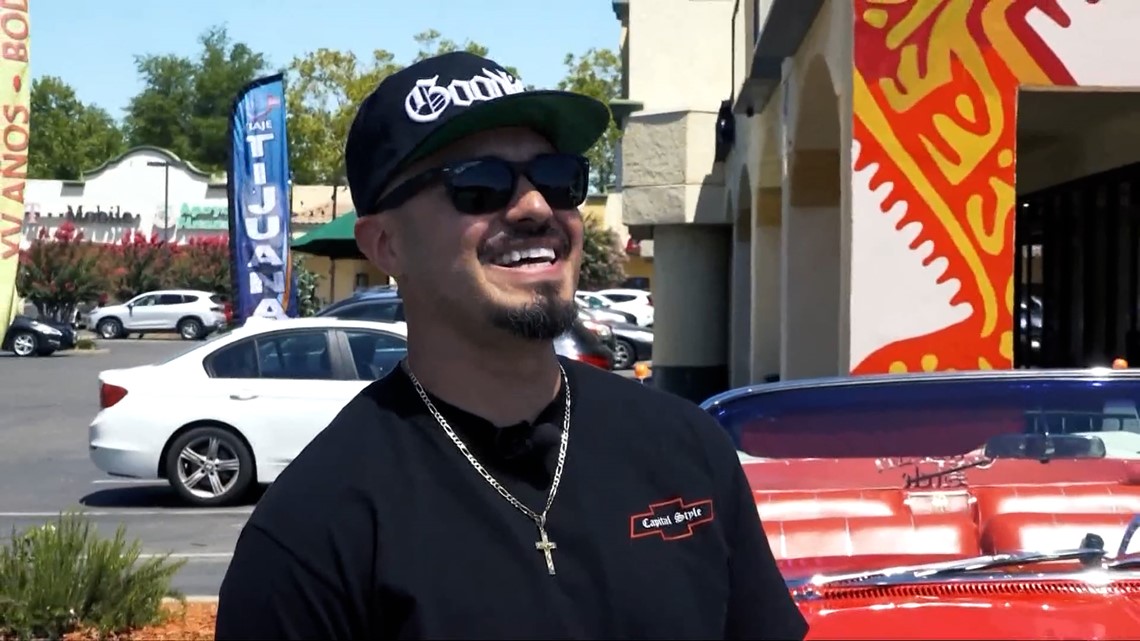 Bobby Basquez, member of Boulevard Bombs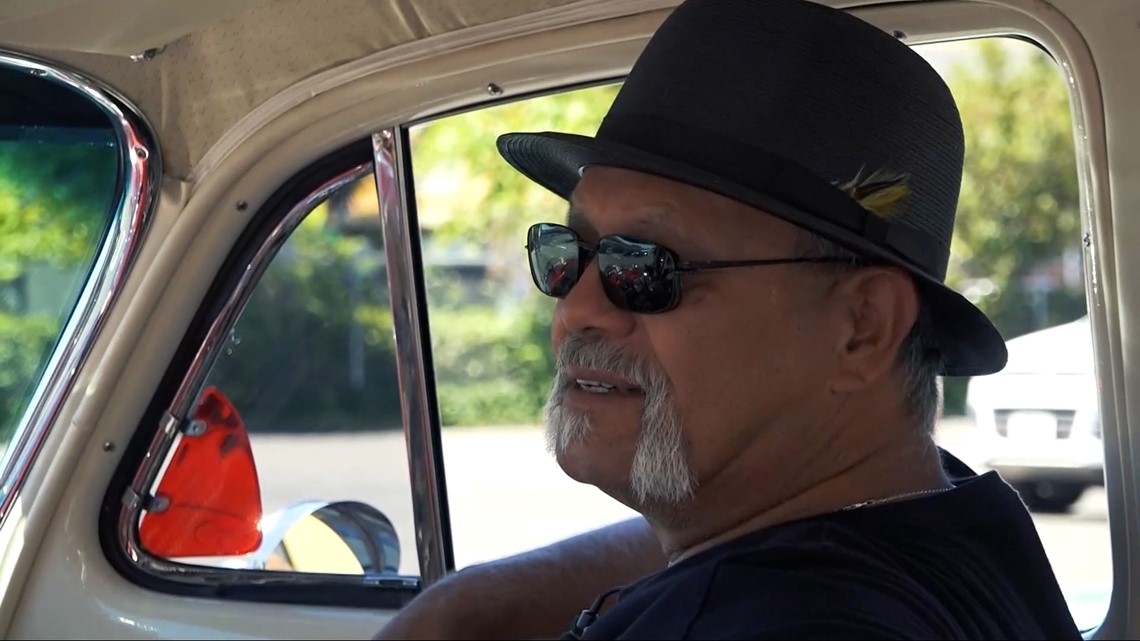 Each interview, highlights and demonstrates the importance of lowrider culture.
(Editor's note: quotes below were edited for clarity)
From a bike to a lowrider
:
Manuel Downum's story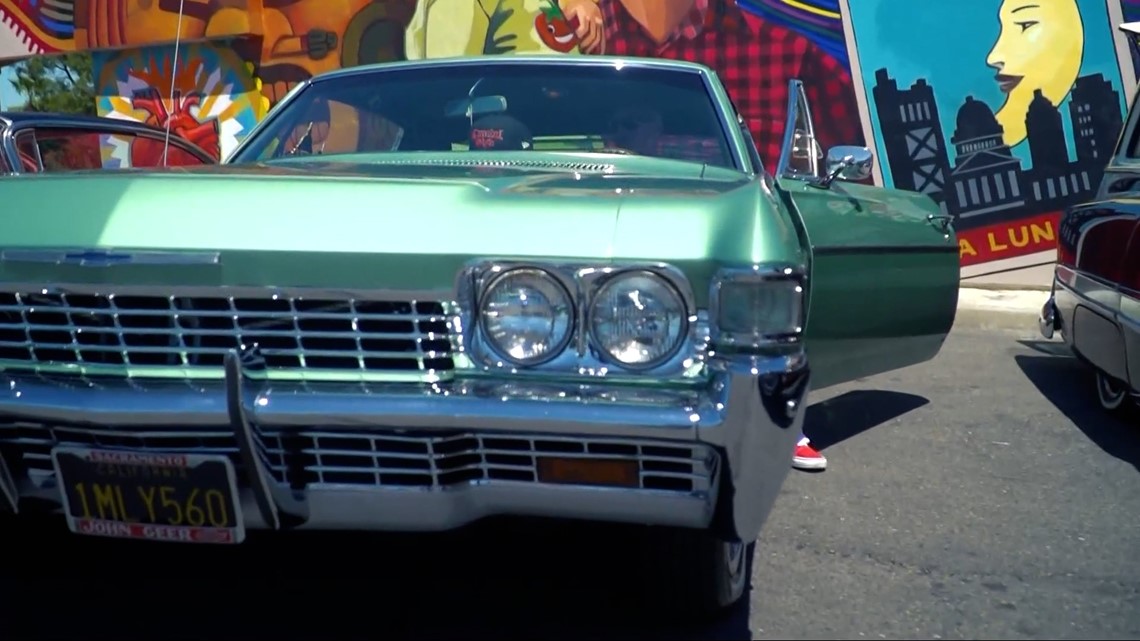 "I'm from Oak Park — born and raised — and I hung around on Franklin Boulevard my whole life.
I used to ride my old Schwinn bicycle up and down the street around here and look at the cars. Ibegged my mom when I was a little kid to drive me out here, so I could look at the cars cruising around.
I was like man, one day, I would love to have one of those cars.
Fast forward (to) now, to me being an adult, and I'm lucky enough to have a car like this and the style that I put into it was to have a car that looked like it was cruising down Franklin back in those days. It was like the vision I had from when I was a kid.
Downum said the first car he owned was a 1968 Chevy Impala.
"I bought it in high school when I was at McClatchy. I paid 500 bucks for it and it didn't look like this. I put a lot of money and a lot of work into it.
The car culture in this neighborhood is a big deal. We have family members and older friends that all had cars and growing up around Franklin Boulevard was a big part of being around here ... cruising on the weekends, and everybody was hanging out.
I took it upon myself to get all my buddies together and start the car club.
The people in our club, we have numerous people that work for the state and local governments. We have contractors, we even have a dentist in our car club.
There are people that work for corrections and the Department of Justice, California Highway Patrol, and we just all happen to be into lowriders and into nice cars, and we grew up around here.
Keeping it in the family
:
Beto Betancourt's story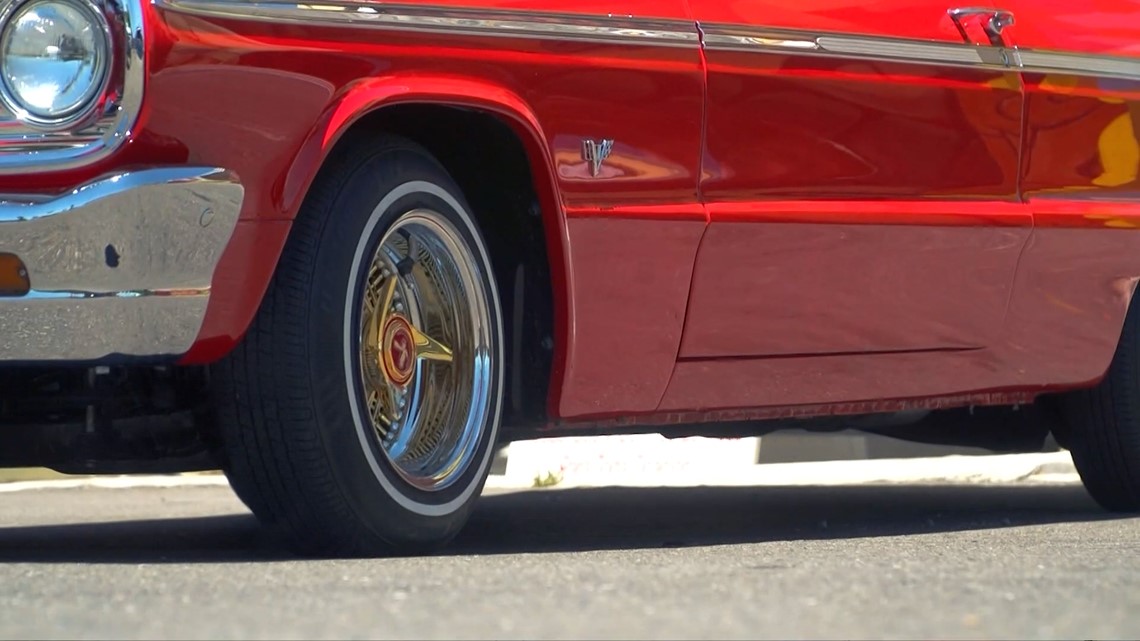 "My dad started out doing it. You know, that's how I grew up doing it.
He gave me (his) car when he passed on in 2001.
I started working on it in 2010 when I got out of the Navy, and now I'm taking care of it for him. May he rest in peace, but it's just something that I've been, you know, keeping going for him and (I) enjoy doing.
My dad used to have a shop right here on Franklin called Beto's Body Shop, and he used to paint all kinds of cars.
I would see him working in the booth and ever since I was a kid, I remember he had this car.
Mixing old school and new school
:
Bobby Basques' story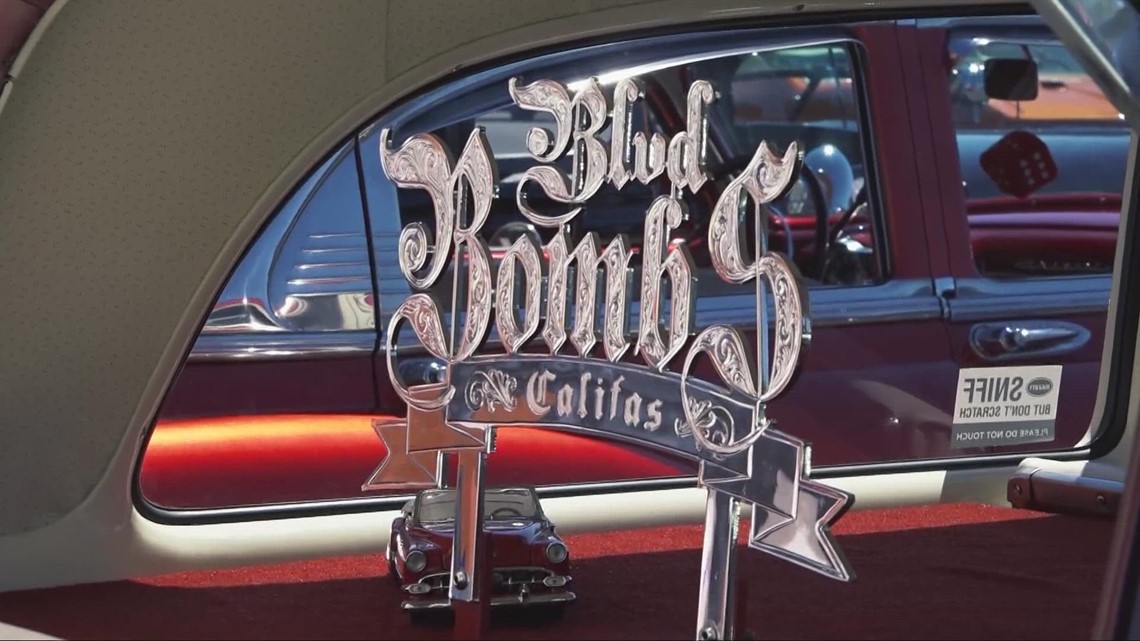 "What made me get in the car clubs was my uncles back in the day. They had cars, and I used to love seeing their cars growing up, and (it) inspired me to build mine, as I grew up.
Lowriders meant a lot to me because me myself, I'm a car builder, as well as a car owner. So I build my own cars. So it really makes me feel really good to see my work out here, everybody admiring my work. That's what really makes me, lifts me up.
I've been building cars for over 40 years.
I'm out here with all my friends, family (and) their kids. We bring our kids to these events, and they're growing up (in) this culture as well.
Back in the day, Friday night, Saturday night, Franklin Boulevard. Sunday, William Lamb Park, Tahoe Park. Those are the good old days to me. I loved that. I miss them, I miss those days.
What lowriders represent
: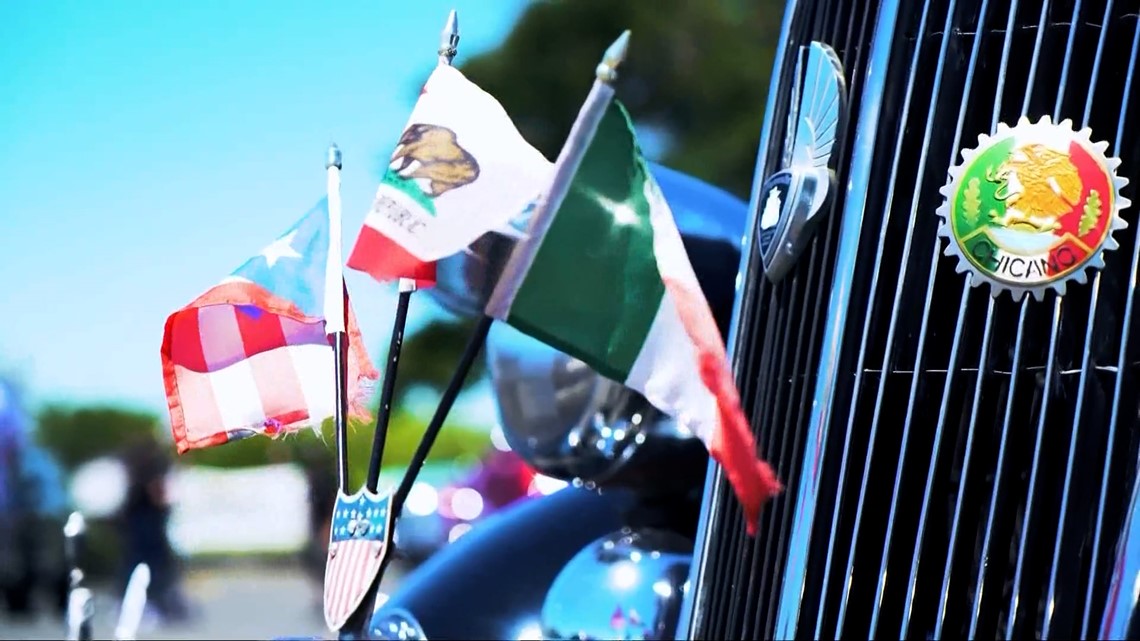 "The cars are like the tool that brings us all together," said Downum. "I'm just totally happy to be a part of it and be from this neighborhood and to help change that perception of what people believe (about) lowriders or people that are into cruising.
It's a lot different than what some people who are not involved in the scene, it's a lot different than what they think."
"A misinterpretation of the car club is what they portray us (to be), as gang members. We're not gang members," said Basques. "We're car club (people)."
"A lot of these cars are family heirlooms, they've been passed down from generation to generation," said Downum. "We are heavily involved in the community, and we're good people, you know, with a good heart."
About 600 lowriders are expected to line the streets around South Sacramento Sunday for Franklin Boulevard Business District's Back to the Boulevard Festival that celebrates Mexican Independence Day.
ABC10: Watch, Download, Read