SAN SIMEON, Calif. — If you look up the hill from Highway 1 in San Simeon, you will see a grand mansion. That mansion is Hearst Castle, one of the greatest gifts to the state park system. Just about every corner of the 68,500 square foot mansion has some ornate or historic artifact to catch your eye.
Before it was gifted to California State Parks, Hearst Castle was the vacation home of the late William Randolph Hearst, media tycoon and founder of Hearst Communications, Inc.
"He was definitely a media mogul and his work affects us all today," said Museum Director Cara O'Brien.
William was the son of wealthy mine owner and land baron George Hearst, who procured more than a quarter million acres of prime ranching land along the central coast. William grew up camping on the land and when he made his own fortune, he enlisted the help of Architect Julia Morgan to build the castle.
"[The] first licensed female architect in California. She created wonders for him. She could take his imagination and bring it to life," said O'Brien.
With Julia Morgan's help, the Grand Castle was built with 38 bedrooms, 42 bathrooms, 14 sitting rooms, 30 fireplaces and a massive dining room where William's lady friend would host parties.
"His wife was in New York and they had an arrangement where he was able to have his girlfriend here," said O'Brien.
William Hearst was a world traveler and much of his inspiration for the castle came from architecture he saw overseas. He also spent a great deal of money shipping artifacts to the castle.
"Just like Legos. Everything would be carefully labeled then re-assembled here," said O'Brien.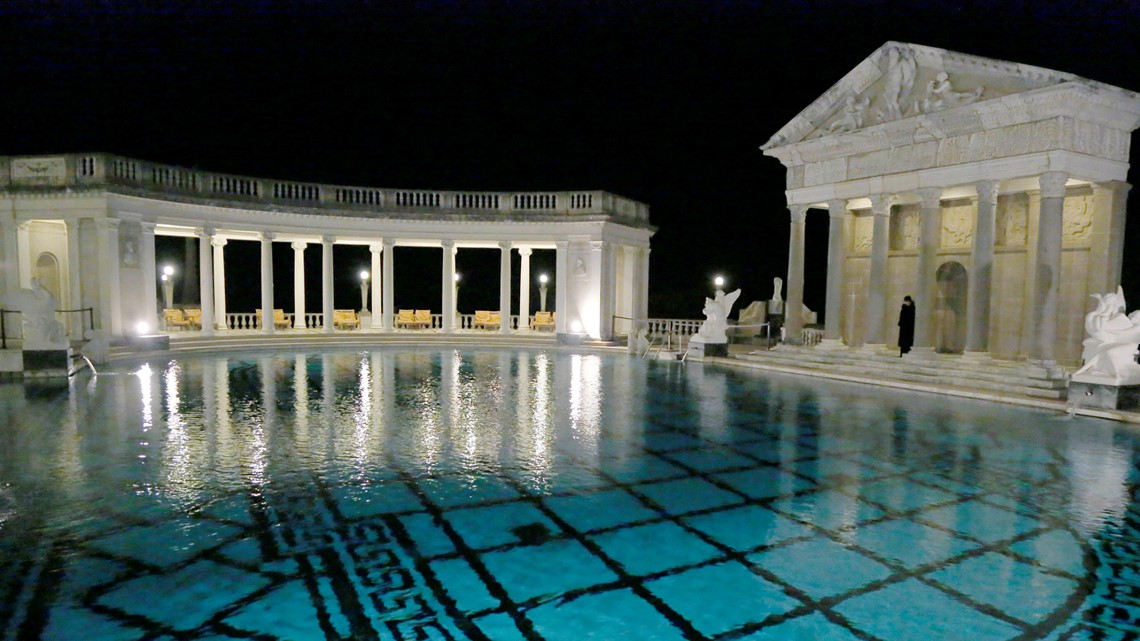 When possible, Hollywood took advantage of castle's artifacts and architecture. Academy Award-winning film Spartacus filmed scenes at the Neptune Pool and the Roman bath, which was painstakingly put together by artisan tile workers.
"They built for 28 years, and they never finished," said O'Brien.
The castle was always under construction, but that construction stopped after William's death in 1951. Seven years later, the Hearst family donated the castle to the state of California opening the property to the public for the first time.
"I think this really sparks a lot of peoples imagination and there really is something for everyone here," said O'Brien.
ABC10: Watch, Download, Read