PORTLAND, Ore. — When Matthew Walk visits Forest Park in Portland, he's not only in his happy place—he's living up to his name.
"It's gonna sound silly, my last name is Walk, I take it to heart. I love to walk,"
Walk used to work in downtown Portland. At one point, he was walking over 12 miles a day to commute to work.
"Being on a trail, you're getting physical exercise but you also mentally just let go. You can think about anything you want to or you can just be here, and just enjoy," Walk said.
When his now 14-year-old son Preston was in kindergarten, Walk and his wife Sarah learned one of Preston's classmates had cystic fibrosis.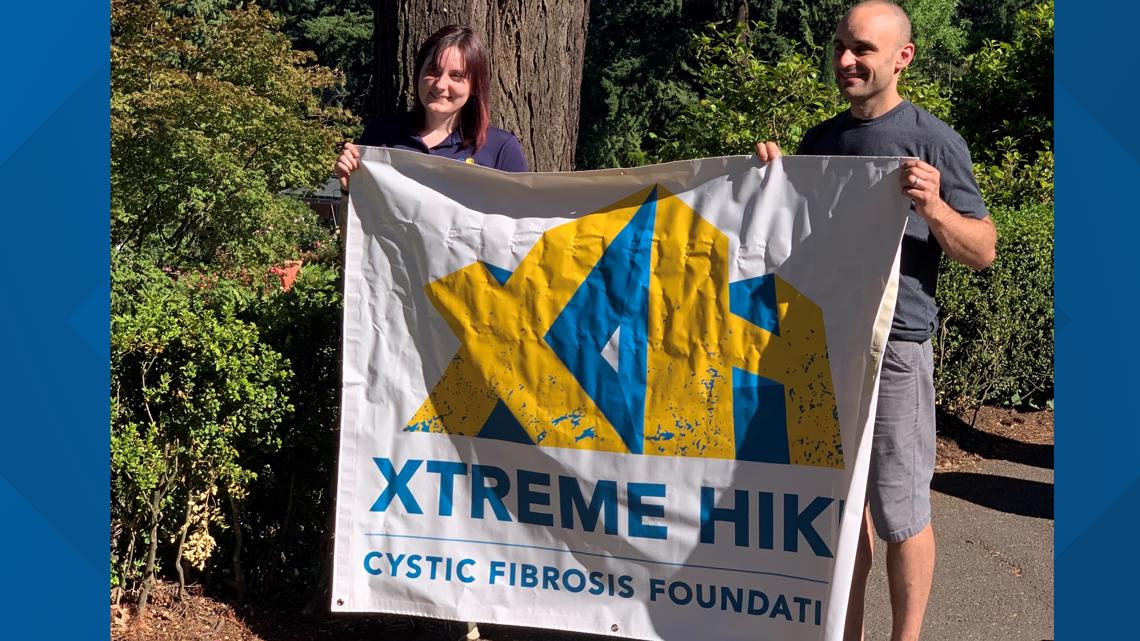 "I just learned more about what cystic fibrosis was, what the struggles were," said Walk. "And right away just thought, you know, we didn't even know that the Cystic Fibrosis Foundation existed, but when we found out more about it over time wanted to help out in any way we could."
"Cystic fibrosis is a genetic disease," said Faith O'Malley who is the administrative manager of the local chapter of the Cystic Fibrosis (CF) Foundation. "It's progressive. So it means that it gets worse as you age, and it's terminal. So most people with CF will die of CF related complications."
Seventy thousand people worldwide have cystic fibrosis. Thirty thousand of those live in the U.S. Recent advances in medicine have been tremendous for patients, but they won't settle for anything less than a cure.
"We're all committed until it's done till we've reached that finish line," said O'Malley.
Walk is also committed to the cause.
"When the Cystic Fibrosis Foundation said they're putting together a walk for charity, I'm like, 'this is a match made in heaven!'" Walk said.
"But I'm not going to be there at that time," Walk said. "To begin with, I'm going to start 10 hours earlier, and to make it to 65 miles."
"In my mind 65 miles, 65 roses, it seemed like a perfect challenge and a perfect tribute," said Walk.
Since cystic fibrosis is such a rare disease, research funding is hard to come by. The foundation's fundraising goal for the "Xtreme Hike" is $75,000. The money will help pay for research grants and assistance for those dealing with the disease.
Walk said he hopes it's one big step closer to finding a cure.
"Nothing else really matters to me other than the time that I have on earth to spend it, and to love one another, and to help out with other people," Walk said.