ARIZONA, USA — Is there anything better than a good nap? Well, this Arizona black bear definitely doesn't think so -- YouTuber Jason Miller was lucky enough to catch the adorable bear snoozing right in front of one of his trail cameras near Vail in Southern Arizona.
Miller set up the camera after finding bear fur on one of the trees nearby and wound up getting a fantastic shot.
The four-minute video was edited down from about four hours of footage, Miller told viewers. It shows the bear rubbing a nearby tree, settling in for a nap, and stretching around to get comfy.
And honestly? We can't believe how cute the big guy looks. Just check out the whole video:
But remember, even if they look cuddly, bears are still wild animals and should be appreciated from a respectful distance. Bears are going into their breeding period in June and July, and are expected to be more active during this time.
Alter your route to avoid a bear in the distance
If the bear continues approaching…

Make yourself as large and imposing as possible
Stand upright and wave your arms, jacket or other items
Make loud noises, such as yelling, whistles, and banging pots and pans

Do not run and never play dead
Give the bear a chance to leave the area
If the bear does not leave, stay calm, continue facing it, and slowly back away
And if a black bear does become aggressive, the forest service recommends you "fight back with everything in your power."
So let's just give these guys some love from the other side of a trail cam.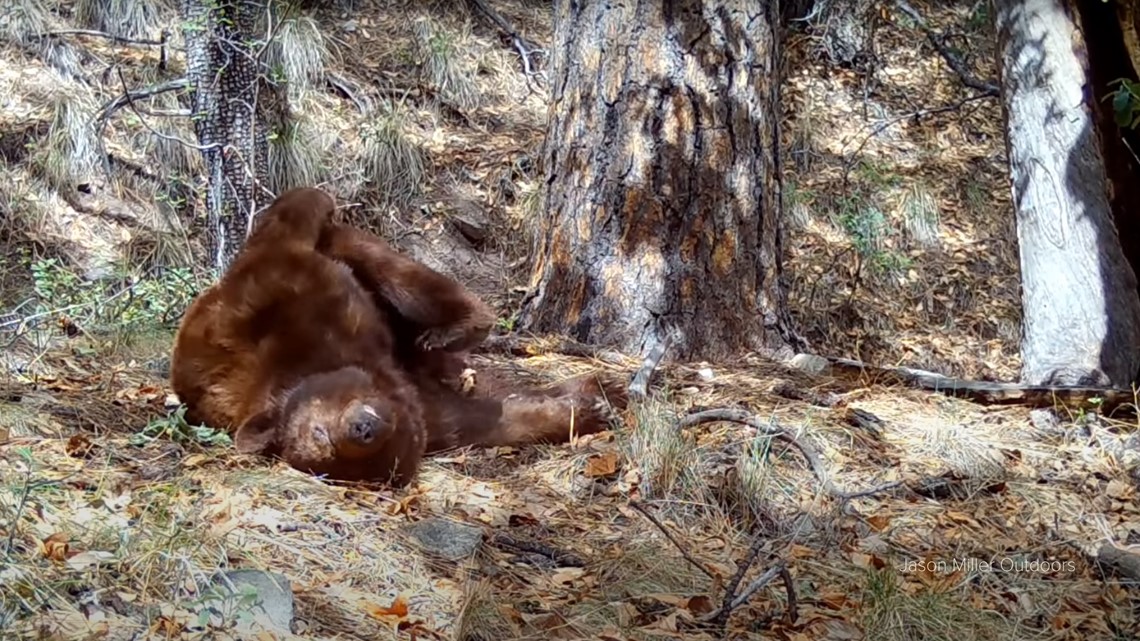 WE ❤ ARIZONA
Explore amAZing people, places and things across our state on our 12News YouTube playlist here.