RESCUE, Calif. — First and fifth-grade students at Green Valley School in Rescue, Calif. have graciously welcomed some new furry and four-legged classmates onto their campus.
Lafeyette and Paprika, two mixed golden retriever dogs, are guide dogs in training and have been at Green Valley Elementary School for several months. All students and teachers in two classrooms are volunteering with Guide Dogs for the Blind, a non-profit organization, to raise and train Lafeyette and Paprika for people in need.
"They're part of our family in the classroom," said Julie Parsley, a fifth-grade teacher and volunteer with Guide Dogs for the Blind.
Parsley is one of the two teachers who brought the program to the school after they got involved with the California-based non-profit years ago.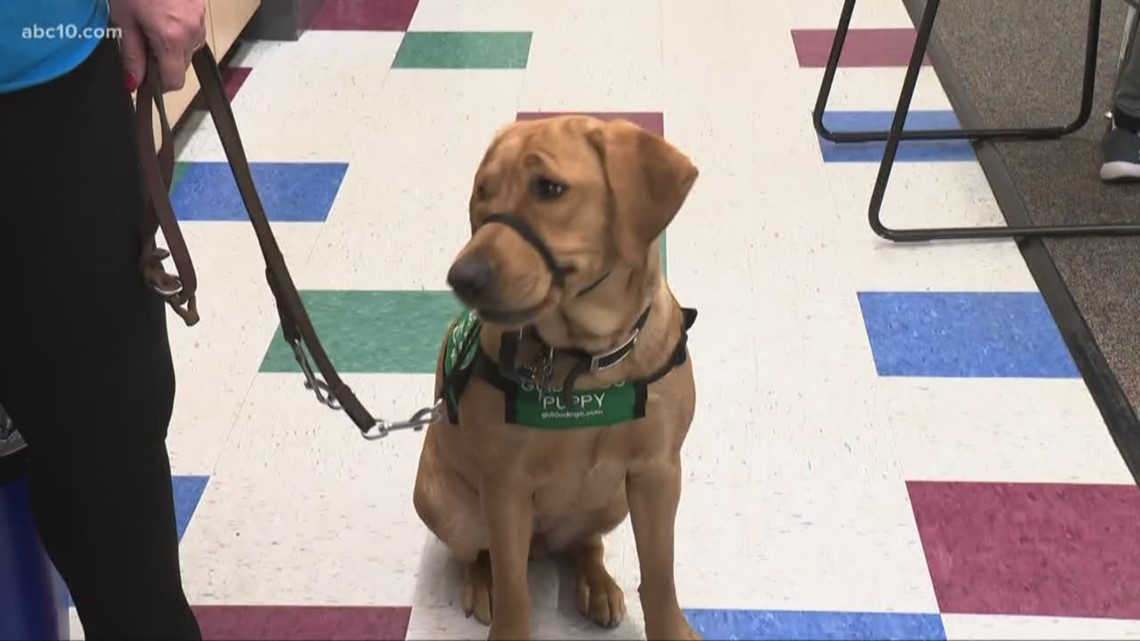 The program requires students to be paired with a puppy when it is around 8-weeks-old and take care of it for almost a year. Students get to teach the dogs basic commands and good house manners. After about one year, and if the dogs graduate from formal training at the nonprofit's campus in San Rafael, they go on to help people all over the country and Canada.

The dogs also help kids in the classroom manage their stress and keep them motivated.
"Especially on tests, we just go over there and start petting the dog and then go back to our test," said Eva Wood, a fifth-grader at the school.
Parsley has the grades to prove it's working. She says the dogs have even made her students better writers.
"They wrote a narrative about the dog and created a book called 'Lafayette's Story' and then they learned about taking their writing into connecting it with the dog," she said.
Training Paprika and Lafeyette has also taught students about the importance of community volunteering.
"We have had a lot of students interested in asking questions about what it takes to be a puppy raiser," Parsley said.
Eva is one of those students eager to continue training dogs, even after she graduates from Green Valley.
"I think it would help a lot of people with their needs," she said.
Continue the conversation with Carlos on Facebook.
More from ABC10: