It's time to get creative and enjoy the great outdoors in your own backyard.
Before you write the idea off, just remember camping is all about the experience and not necessarily the location.
To get as close to camping as you can, ABC10's Rob Carlmark has boiled it down to the 5 essentials of camping, so it's something different than just sitting in your backyard like you do on any given day.
1. You have to have a tent
Lots of folks use RVs or trailers, but if you want to get right down to it, if you want to camp in your backyard, you'll need a tent. Tents are fairly inexpensive, and you can cram the whole family in there if you want. Remember tents don't need to be gigantic...it's a tent not a house. Generally, you get one size bigger than then number of people sleeping in the tent. Tents are sized for the number of people that can "fit" on the ground so sizing up can keep things from getting cramped. If you want to sleep under the stars, that is great too, but remember anything exposed to the air will likely get a layer of dew on it by sunrise. Don't forget a flashlight for the tent for shadow puppets, books, and getting out to use the bathroom.
2. Sleeping system
I call it a system because it's a combination of pad, sleeping bag or blanket, and pillow. You pretty much need all three if you want to get any sleep at all. The pad is VERY important because you often get cold from the ground, not the air. Many people will get a blow-up bed or mattress and use that. The volume of air will make it comfortable, but it often makes you colder. The bigger the mattress the more air that can get cold from the ground and keep you cold all night. A better option is a thinner pad specific for camping. There are many new options now that are warmer and comfortable and only a few inches thick. In a pinch, a foam topper can work as well, but whatever you do... don't just sleep on the ground. You will be cold all night. Next, use a sleeping bag or even some blankets. It doesn't have to be fancy, just something to hold in your body heat. Finally use a pillow. You are in your backyard, so you don't have to worry about space in the car. Often a pillow is the key to a decent night's sleep, so bring a few out and get comfortable.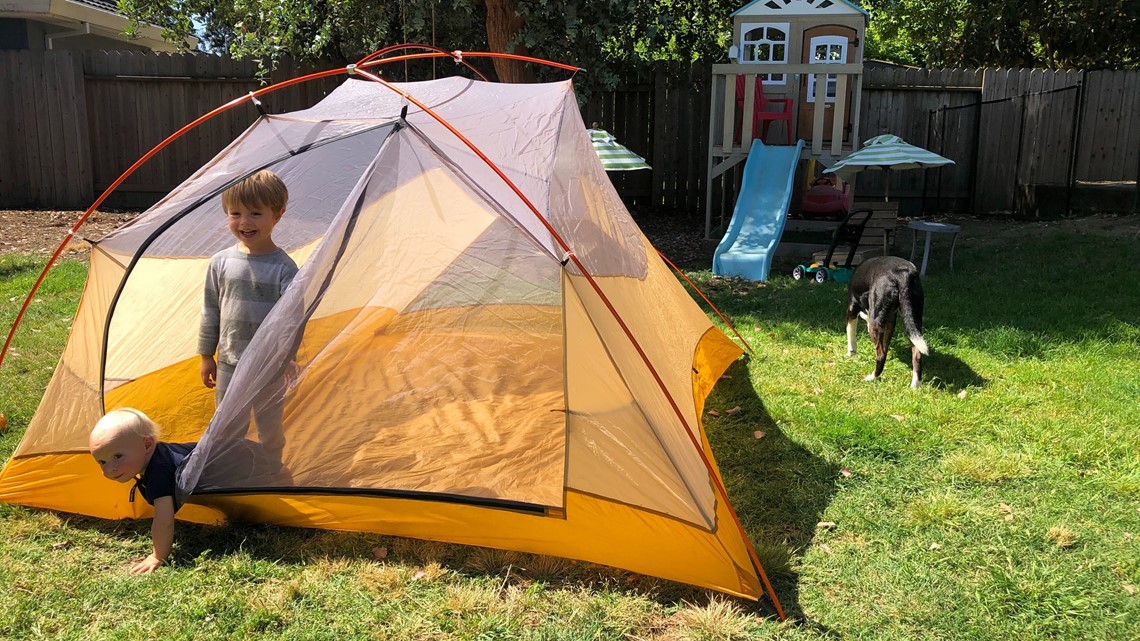 3. Camping food
A big part of camping is the cooking and the type of food you will be eating. Sure, it will seem very awkward to just cook in the kitchen then carry it out to the tent/chair area and eat it there, but it's a must for camping. Sitting around in chairs and munching good old standard camp food will be a highlight of the experience. Think about hot dogs, chili, or burgers and a way to cook them outdoors. There is just something about food made outdoors that makes it taste better. Bring all the food out, and prep and cook outside and it will be something kids and adults can enjoy.
4. Campfire
One of the biggest things that will make your experience more like camping will be a campfire. Use a fire pit, propane, or wood and get it going close to sunset. The days are very long now so this won't happen until 8 p.m. That gives you lots of time to set up your tent, cook and chill and play games, then get that fire going. The fire will keep you warm, it's a good spot to just unwind and tell stories, and you need it for the final cap of essential...S'mores. Graham crackers, chocolate, and a marshmallow roasted on a fire is the ultimate camping pastime so don't skip it.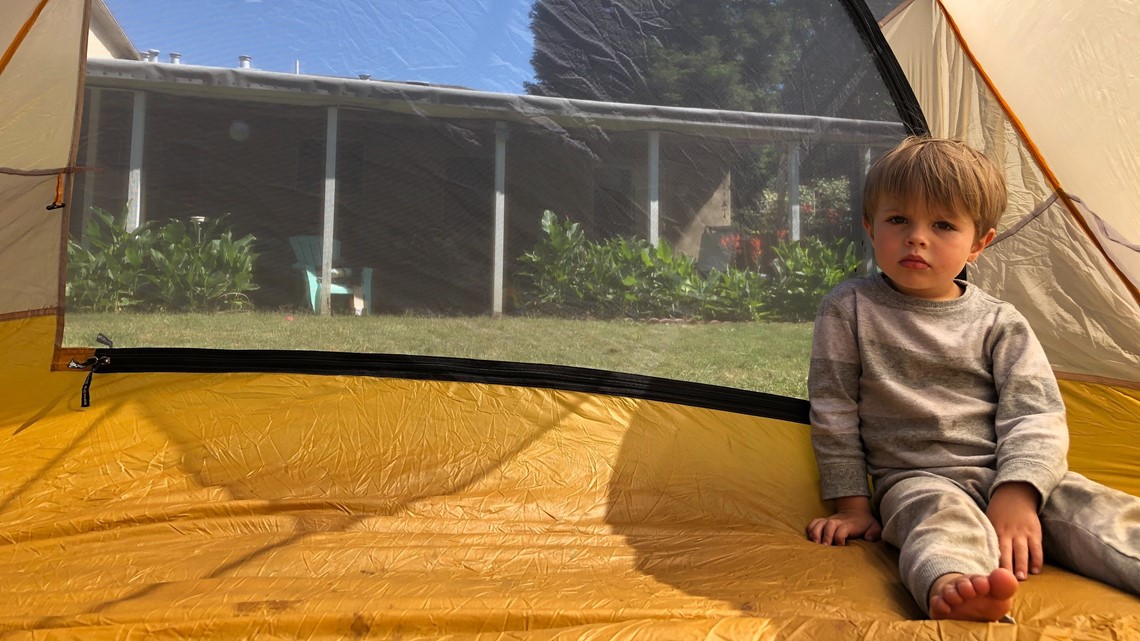 5. No devices
One of the unspoken rules of camping is to put down your phone. This goes for kids and adults. One of the nice parts about traveling to camp is that you are often in faraway places that have no cell phone service. Crafty people will download entertainment, but I suggest you just skip it. Camping, after all, IS the entertainment you are looking for. If you are on social media, checking email, or texting you are NOT camping...you are just projecting that you would rather be somewhere else. It's hard, but when you are enjoying the food, the stories, and the fire...time just slows down. Camping is about living outside the comfort zone and enjoy something different together.
Finally, as adults, we may see this all as a lot of work when after all it's not really camping. We need to remember that kids will not see it that way. This is great personal attention and an event that everyone is doing at the same time. They will love helping set up the tent and sleeping area. They get to learn how to cook. They will love the stories, and of course the s'mores. Most of all they will remember these camping in the backyard nights for a very long time. So, if you haven't tried camping with the kids, give it a try. If it doesn't work out, home sweet home is just a few steps away.
ABC10: Watch, Download, Read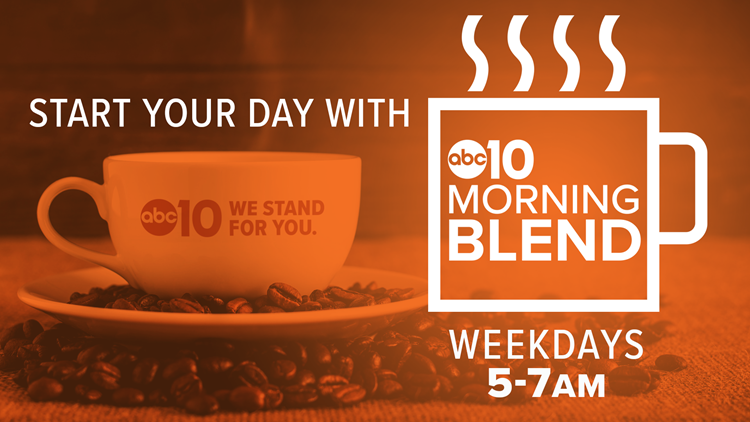 FOR NEWS IN YOUR COMMUNITY, DOWNLOAD OUR APP:
California State Fair postponed as Cal Expo will continue to operate vaccination site through summer | Cal Expo's mass vaccinations site will continue to operate until at least September.