SACRAMENTO, Calif. — After facing one of the most harrowing experiences of her and her parents' life, 18-month-old Genevieve [Evie] Sayers returned to the hospital to thank those who saved her life.
The young Rocklin toddler went from near-death to back home with her mother and father in only 24 hours.
"When we were in the hospital… everyone walking by would call her the miracle baby because it was 24 hours from the time that it happened to the time we were basically leaving this hospital," Kevin Sayers, Evie Sayers' father, said. "Thanks to the doctors here, she's walking around and herself."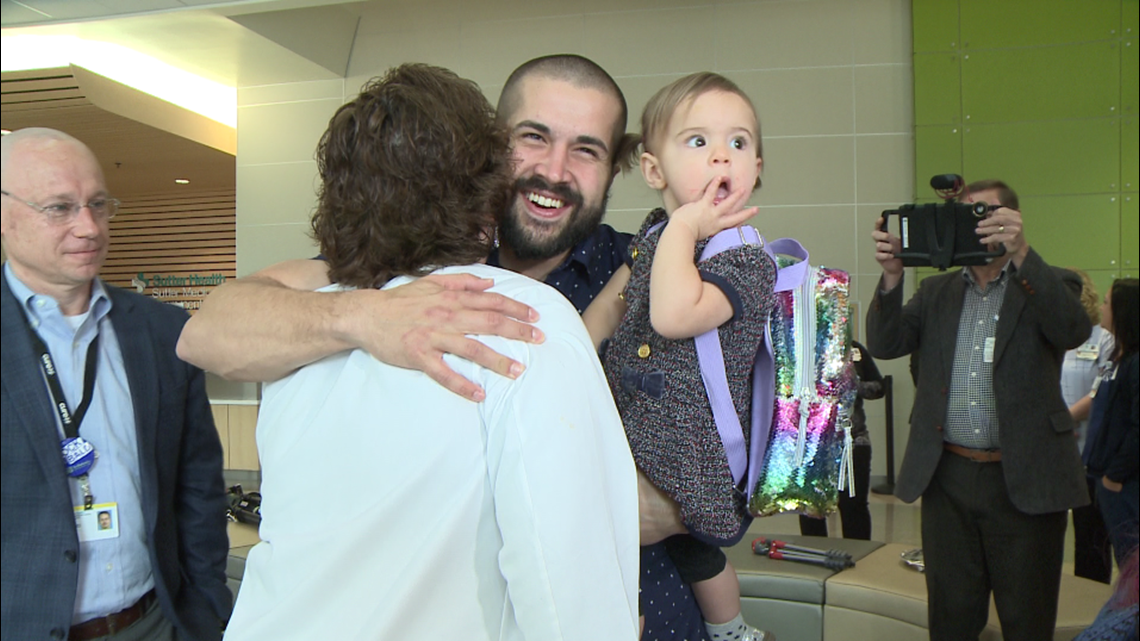 Marissa Sayers was preparing to give her daughter some yogurt, but, as she did so, Evie found small Airsoft BB pellets, placing one in her mouth. In a moment, she started choking.
Marissa then heard her daughter make a noise she said she' never forget, as she saw her daughter choking and trying to throw up. Things became more alarming for the family when Evie stopped choking and went limp, turning blue and purple.
As they called 911, the family did anything they could to immediately get their child help, even going to a nearby fire station. Firefighters were able to work on Evie before an ambulance arrived to take her to Sutter Roseville Medical Center, where she was stabilized.
"We didn't understand the severity… we didn't learn until later that things were a lot worse, and they were preparing for the worst here," Marissa said.
After being stabilized, Evie was transported again to Sutter Medical Center, Sacramento Children's Center for emergency pediatric surgery to remove the pellet.
"This was extraordinary in the sense that I think that it [the pellet] was probably blocking off either the entire right side of her lung or even… was blocking off a significant amount of her ability to breathe," Dr. Dan Falco, Director for the Pediatric ICU, said. "That's what made it so extraordinary."
Falco said that, in her condition, Evie could have gone into cardiac arrest at any point while en route from Roseville, or even while in the operating room.
Dr. Joy Graf, the child's surgeon, was looking at a difficult situation because of the type of object that was in the airway. The pellet was small, meaning it goes far down the airway; hard, which makes it hard to grasp; and round, which means there is no edge on which to hold.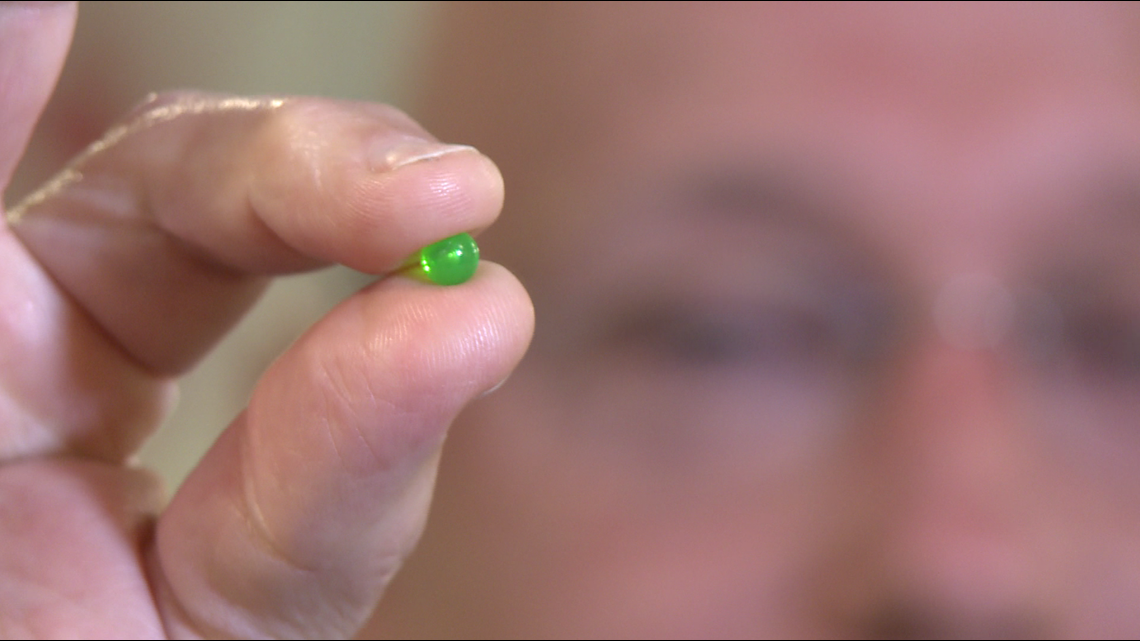 "If I could pick something that I don't want to go after, that's it," said Dr. Graf.
The doctor tried using a balloon to pull the pellet back and irrigating it to move it up. Despite the challenges, Graf was able to remove the pellet quickly.
While these airway obstructions can come up once every several months, this was the first time in 18 years Falco had seen a situation to this degree. After surgery was complete, Evie was able to wake up and act like herself again, leaving the hospital the next morning.
"You see something like this and it just reminds you [that] this is why I went into medicine... to see a child like this recover so well and so dramatically," Falco said.
"We're lucky we do what we do. What could be better?" Graf added.
________________________________________________________________
The State Capitol played host to an epic marriage proposal between Satnam Singh and Jyoti Banwait. It was an event that took months of planning on Singh's part but one that ultimately resulted in an amazing public proposal.