If viewing on the ABC10 app, click HERE for multimedia
Every year, after Black Friday and before Cyber Monday, millions of Americans support local shops on Small Business Saturday.
According to American Express, the retail holiday began in 2010 to help small businesses recover from the recession.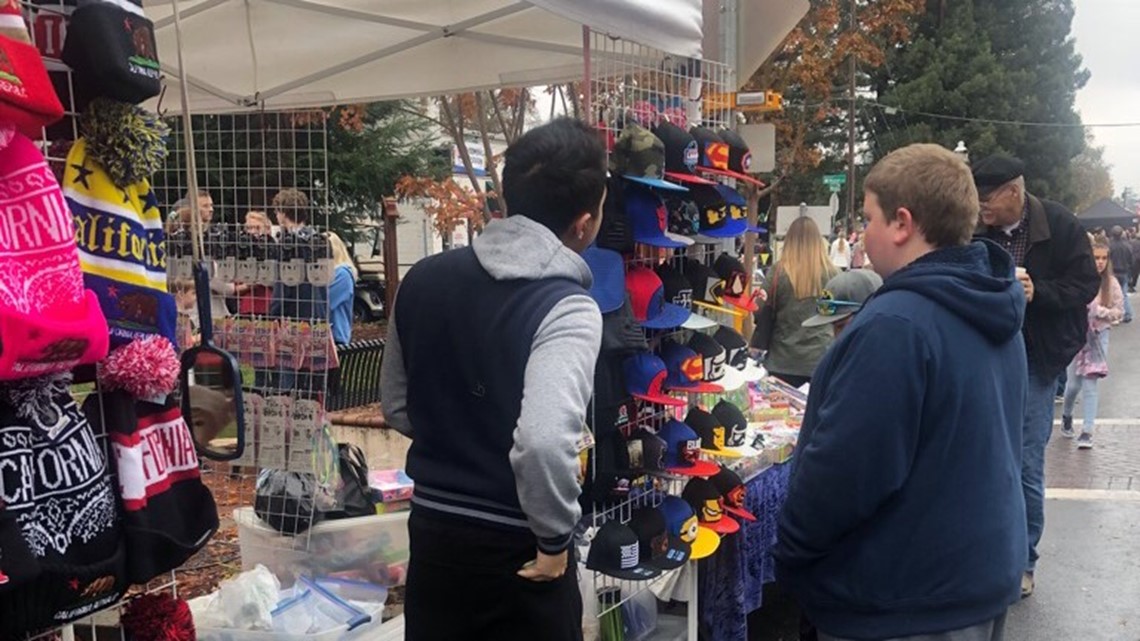 "There are a lot of amazing places here to shop local -- handmade items, independent companies -- everything you can get out here," said Elk Grove resident, Lisa Amann.
Vendors explained why the family friendly event, which always lands on the same day as Small Business Saturday, means so much to them.
"It's one day for everyone to come out and shop, but for me it's months of work, so it means a lot," said Alexis Lopez, owner of Buggie's Uniquely Handmade. "As soon as someone buys something it's like, ok my time and effort were worth it. I put a lot of time and quality into my products, so for someone to come and like it enough to purchase it, it's exciting."
Carol Manson, owner of Simon Sundz handrafted soaps added, "Support local shops, keep local shops open and thriving in our community. They are the lifeblood of our community, and we in turn will do everything we can to make our products the best we can for everybody in the community."
Many shoppers took advantage of the free parking in Midtown and Downtown Sacramento on Saturday to start their holiday shopping.
"So much is done online, so it's kind of nice to get out, get some fresh air, and just help out the small businesses," said Lori Day from Carmichael, who was shopping at TRUE (Totally Recycled Urban Exchange) in Midtown.
---