STOCKTON, Calif. — Stockton emergency responders rescued a newborn baby boy, who had been abandoned in an apartment complex dumpster just before noon on Tuesday.
Incredibly, the baby was alive and appeared to be healthy, Stockton Fire Battalion Chief Brandon Doolan said.
"When I got there, I found to my surprise that there was a totally healthy, normal-looking, brand-new newborn," he told ABC10. "It's not something you see every day or once in a lifetime, even."
A 2006 California law aims to prevent abandonment situations just like this one, and numbers show it's working.
The "Safely Surrendered Baby" law, signed in 2006, says a mother or other custodial guardian can surrender a baby to a designated safe surrender site within 72 hours of the infants birth without fear of being charged with a crime, as long as the baby shows no signs of abuse or neglect. Generally, fire stations and hospitals statewide are safe surrender sites.
"Any time that decision has to be made, we're here to not judge," Doolan said. "We're actually very happy to take that child and take care of it and get it the help and support it needs."
Each of Stockton's fire stations has several signs out front, designating it a safe surrender site. While surrenders are rare, Doolan said, there is a system in place for when a mom brings her newborn to the station.
"We have a kit which would include the identifying arm bands," Doolan said. "One goes with the mother, one goes with the child. We don't ever have to find out their names or any identifying things. And if that mother ever changes her mind, she's got the matching arm band."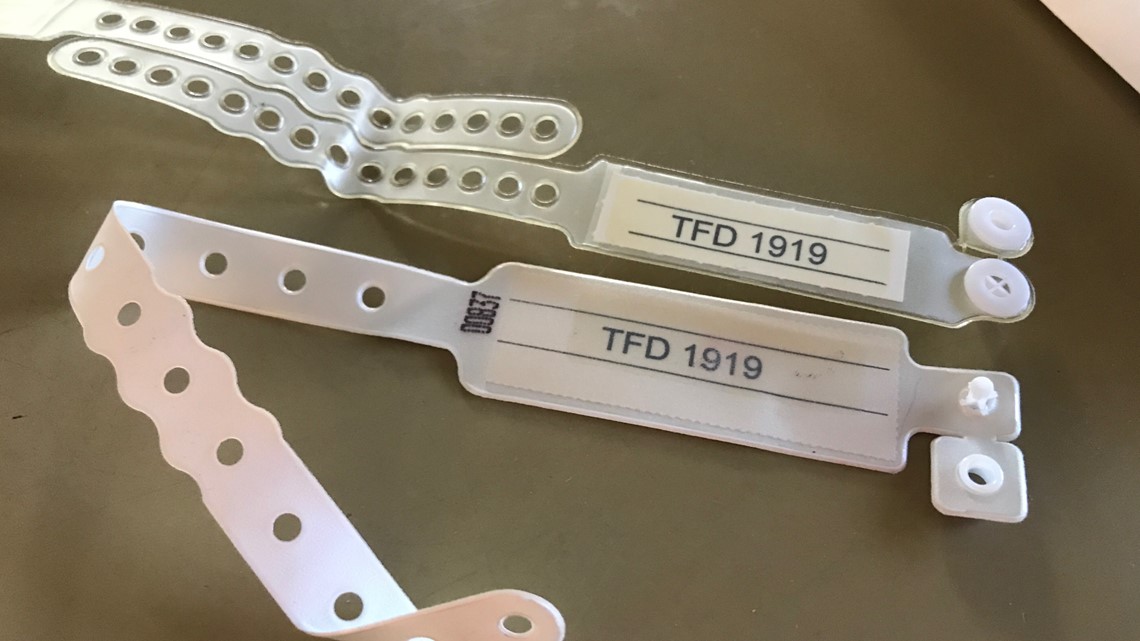 The law allows that mother – or father or custodial guardian who safely surrendered the newborn – to change their mind within two weeks and reclaim the baby.
Since the law went into effect, there has been a steep and steady drop in the number of abandoned infants like the one left in a Stockton dumpster.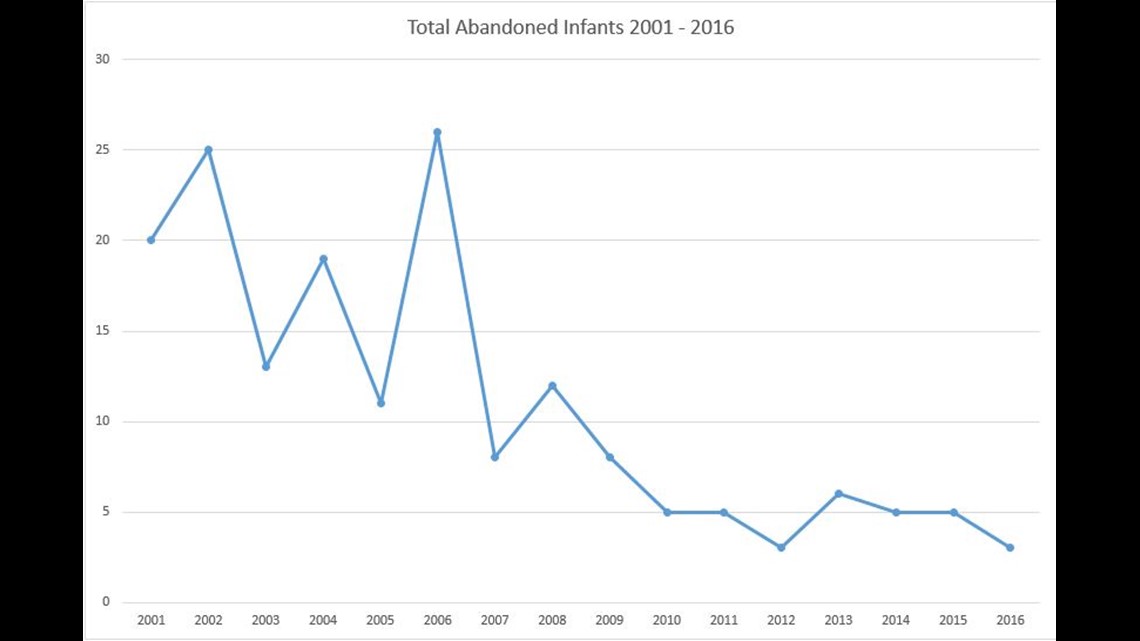 Furthermore, zero abandoned babies died in 2015, 2016 and 2017. Compare that to numbers from before the law's enactment when 52 abandoned babies between 2001 and 2005.
Doolan said the baby is lucky he got discovered just before noon on this hot day and very quickly after birth.
"When you leave that [scene], you go, 'Man, I'm glad this wasn't at 4 o'clock in the afternoon,'" Doolan said. "I'm pretty sure it would've been a different scenario."
Stockton police say the mother is a 15-year-old girl, who now faces a charge of felony child abuse or endangerment.
Doolan said he hopes that a mother finding herself in this situation chooses to safely surrender her baby, instead of abandon it.