SACRAMENTO, Calif. — T4 Boba on 16th street in Sacramento, shared the news of a theft with some humor Sunday, writing that the man caught by surveillance only stole the register because he was frustrated about not being able to sip some late-night boba.
"This guy couldn't wait for his boba fix and decided to come in at 3 a.m. to make himself a milk tea. Unfortunately for him, we brew our tea fresh every day and don't keep anything overnight," the T4 crew said in a note. "Out of frustration, he decided to take our empty cash register."
The photo below shows the note from the shop, along with the image of the man who they say broke in early Sunday morning around 1:20 a.m.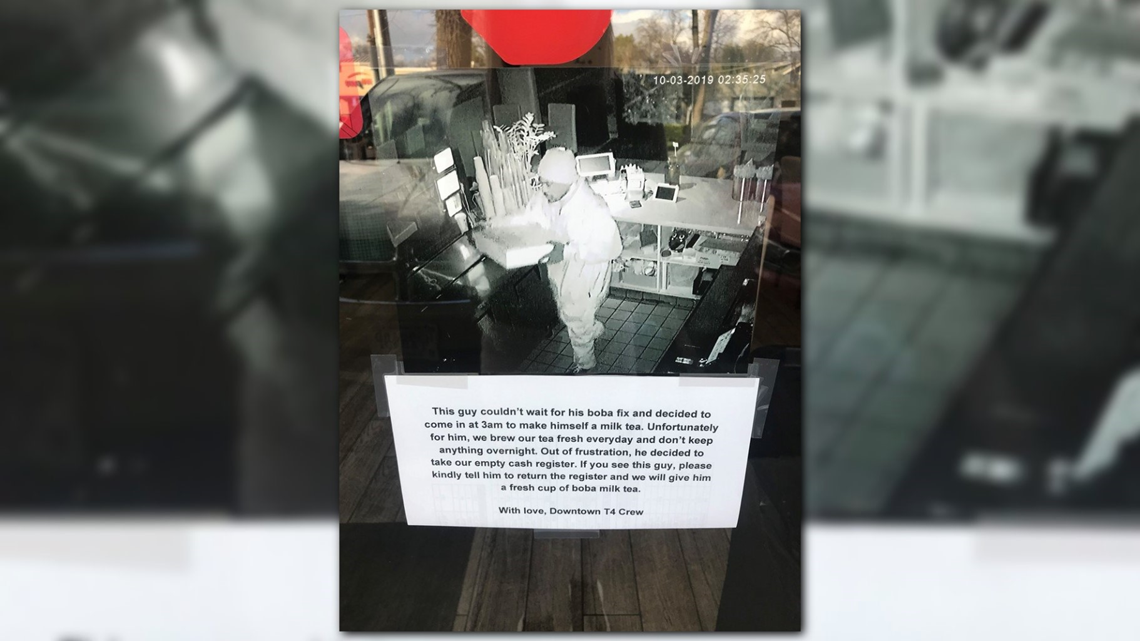 All jokes aside, the shop said the register is still missing. They have contacted Sacramento Police.
"If you see this guy, please kindly tell him to return the register and we will give him a fresh cup of boba milk tea," they said on Facebook. "With love, Downtown T4 Crew."
________________________________________________________________
We've all been hearing a lot about it: A duck fell into Lake Berryessa's spillway, also known as the Glory Hole. The whole thing was caught on camera. The man who recorded the video, Rick Fowler, says the duck survived, but ABC10's John Bartell had some follow up question.