COLUSA, Calif. — For the 80th year celebration of the Colusa County Fair, the event will feature new children's attractions and local musicians.
Araceli Plaza, an event coordinator with the fair, said that the fair will continue to try different things to keep the county and visitors entertained.
"We try to bring something different that people haven't seen at the fair," Plaza said.
Plaza also said that the event will continue traditions like the Diaper Derby, Bartender Battle, Mr. Cinderfella Pageant, and Weber BBQ Cook-Off.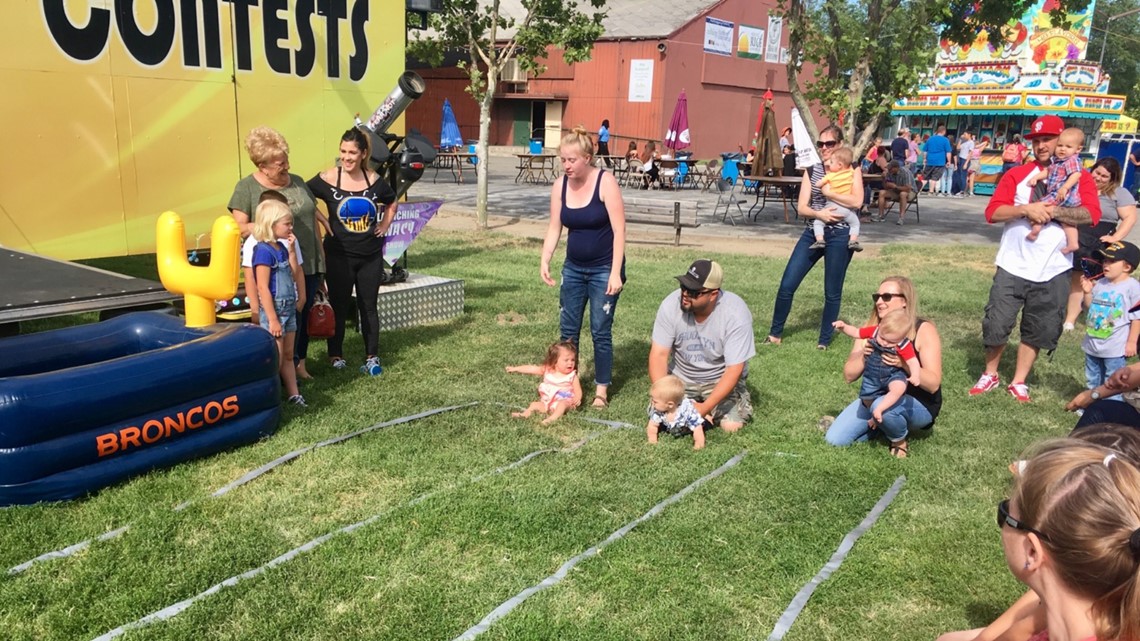 What's new at the fair?
This year, Plaza said they will have new children's programs including Water Wars, Circus Imagination, and the Alaskan Pig Races.
"It's all about giving the kids something to do and enjoy," Plaza said.
Each of these programs provides an interactive format for kids to have fun at the fair.
Plaza said that the fair will also have performances from Kaylee Starr and Kimmy and the Diamondbacks, who are new to the fair but not new to Colusa County.
Plaza said that these bands are both from the area.
What's the cost?
The one day price for adults is $10 and $5 for children and seniors. These tickets can be bought online or at the fairgrounds. People can also purchase passes for all four days that cost $20 for adults and $10 for children.
On Thursday, children can get into the fair for free. Military and First responders with an identification card or in uniform can get into the fair for free on Friday.
The carnival passes are available for $25 if purchased online, at the fairgrounds or one of the following locations:
Shop N Save - Williams
El Toro Loco - Williams
La Fortuna Bakery - Williams
Corona's – Arbuckle
La Altenita - Arbuckle
Rise & Grind - Arbuckle
There is an additional ticket needed to watch the Destruction Derby. They cost $25 for reserved seats and $15 for bleachers or standing room.
When and Where?
The Colusa County Fair operates from June 6 to June 9 and runs from 5 p.m. to 12 a.m. for Thursday and Friday. On Saturday and Sunday, the fair is open from 3:00 p.m. to 12 a.m.
Plaza said that if people head to the fairgrounds (1303 10th Street, Colusa), they will be able to find free parking.
Find out how hay and alfalfa are harvested using specialized farming machinery. Drone footage shows how these staples of farm life are brought in from the fields.