SACRAMENTO, Calif. — Julius Douglas is working to make a positive change.
Douglas grew up in Sacramento's Oak Park neighborhood. He attended Sacramento Charter High School and played on the football team in 2006. Now, as an adult, he says he takes pride in helping the current players on the football team stay on the right path, on and off the field.
"I can see myself in them," said Douglas. "I'm like a big brother, mentor and dad to them. I was supposed to graduate Sac High in 2009, but I went to prison doing stupid stuff. That's the past, new me and new beginning."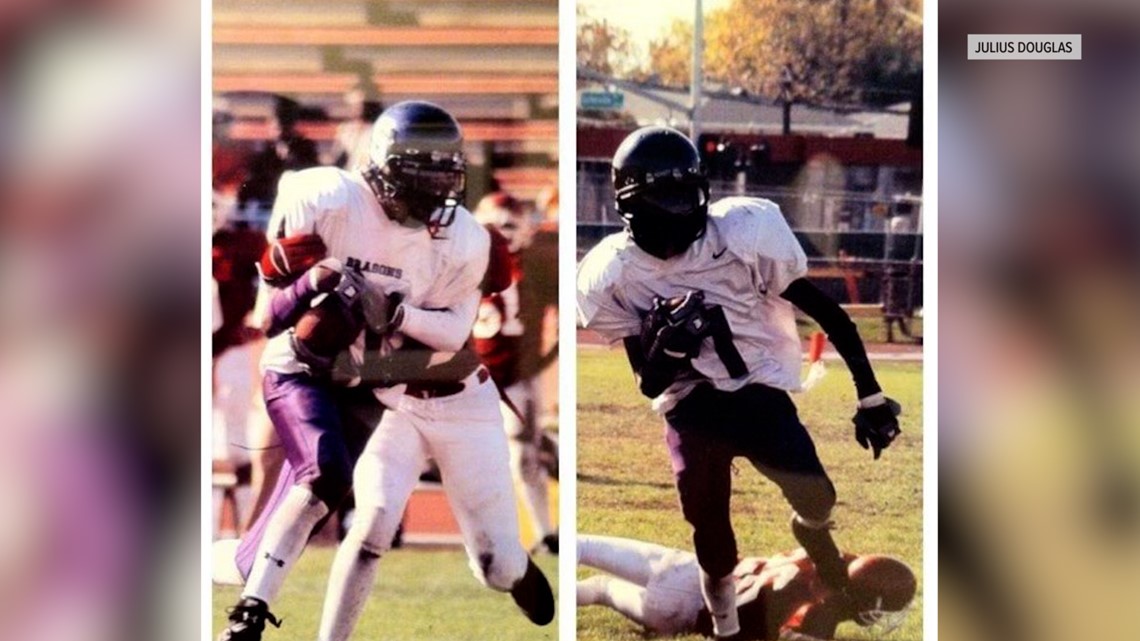 Douglas turned his life around for the better. He founded a nonprofit organization called "Ceaze The Moment" in 2019 to help the youth in underserved communities.
"It's all about helping kids get to their dreams, giving them motivation, encouraging them, building character and integrity," said Douglas. "We play sports, we do outreach, feed the homeless and host neighborhood community clean ups."
One of the organization's top priorities is making sure the Sacramento High Dragons get a new football field. Douglas says the field looks exactly the same since he played on the team about 15 years ago.
The field has natural grass, large bare spots, weeds, and potholes. It does not have clear field markings, lighting, fencing or reliable bleachers for players or fans.
Ceaze The Moment launched a program called "The Players Project" to help give the football field a facelift. The players, along with community volunteers, hold fundraising events and field cleanups on game days too.
"It was just an idea," said Douglas. "We are going to fix the field ourselves. We ain't waiting no more."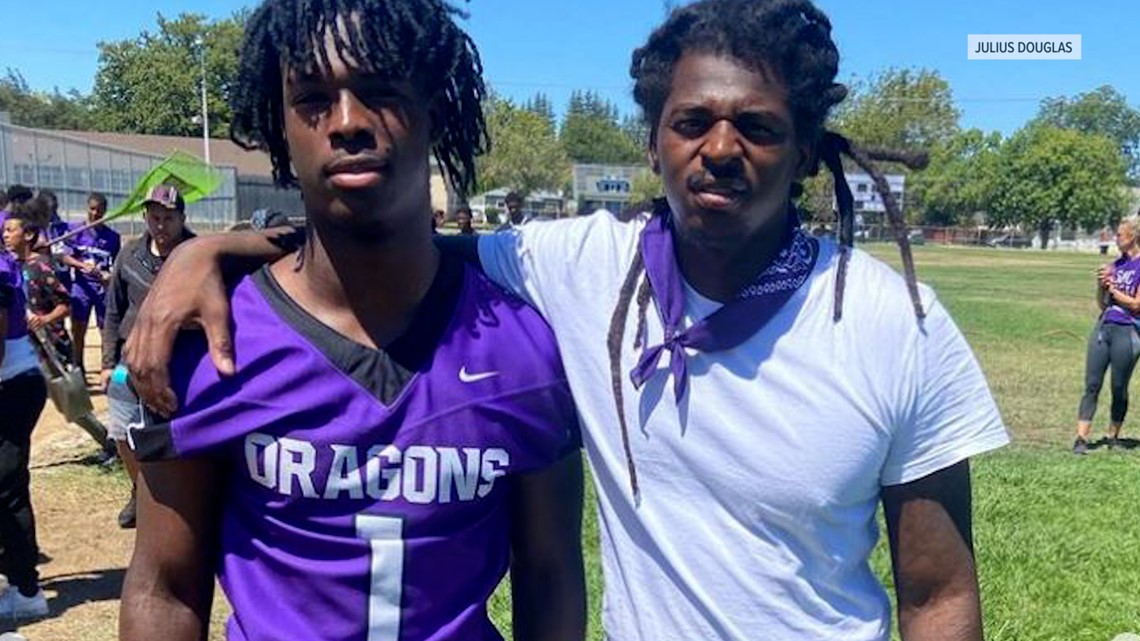 Lamar Radcliffe is the Dragon's running back. He says it takes about three hours to prepare the field for a game. That includes picking up trash, placing markings on the field and attempting to fill potholes in the grass.
Meanwhile, Naaman Branyan, the Dragons quarterback, says a new turf field is needed mostly for safety.
"We had a player hurt," said Branyan. "They stepped in a pothole wrong and sprained their ankle."
"It is the responsibility of the Sacramento City Unified School District," said Cassandra Jennings, CEO of St.Hope. "But it does not mean that we can't take action. What we are prepared to do is the turf. That's what the scholars need to be safe. We only have a million dollars towards that. We hope to be able to start that as soon as the season is over."
St. Hope goes on to explain that, "The price tag for a football stadium similar to other local high schools is estimated to be close to $20 million, but the school is short with only a million dollars. These stadiums are generally funded through school local bond issues."
GET MORE RACE& CULTURE FROM ABC10:
►Explore the Race & Culture home page
►Watch Race & Culture videos on YouTube
►Subscribe to the Race & Culture newsletter
The district sent a statement, in full, saying the following:
"Sacramento Charter High School is a charter school operated by St. Hope, a non-profit serving Sacramento's Oak Park neighborhood. By state law, SCUSD must provide Sacramento Charter High with facilities that are reasonably equivalent to those provided to District students. Our facilities team has visited the Sac High football field and agrees it is in need of replacement. At this time, SCUSD is working with Sac High representatives to complement their fundraising efforts and provide options to allow such facilities to be provided. That may include the District providing the additional funds needed to install a new synthetic turf field."
Sacramento High was established in 1856, making it the oldest high school in Sacramento. It's also one of the last schools with a dirt track and grass field in the region. When it comes to making sure students are set up for success, Douglas says Sacramento High is being overlooked.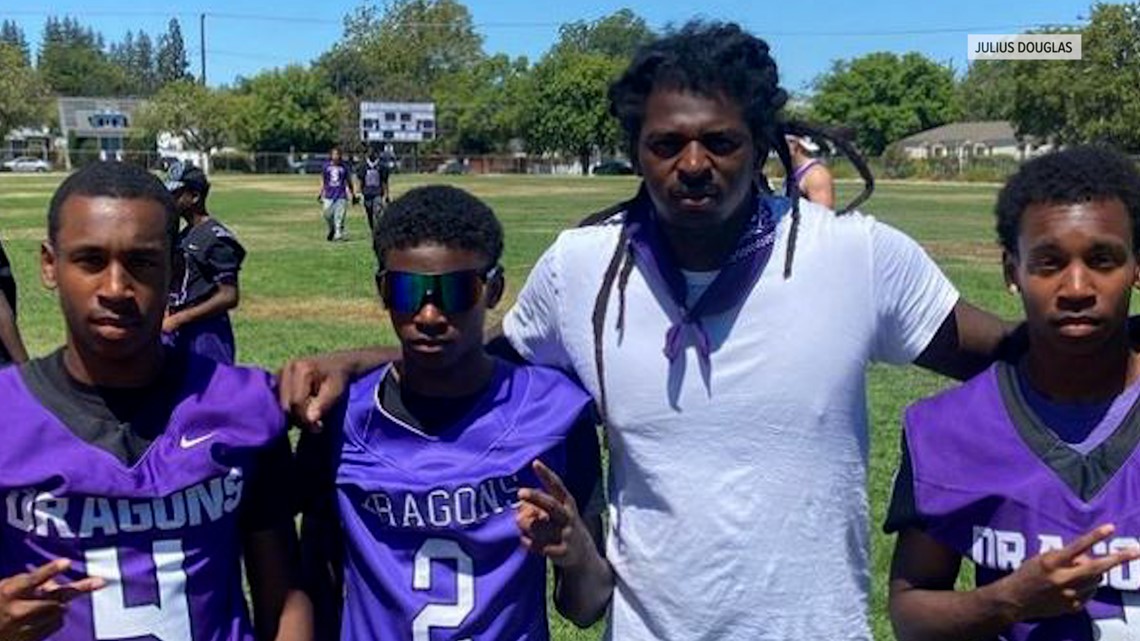 "We're just getting left behind, forgotten about," said Douglas. "I hope that they get a new facility, new field and new locker room, so they can feel comfortable and feel wanted and have somewhere to come and not run to the streets. Get them babies a field."
In an ongoing effort, Ceaze The Moment is working with the Sacramento Dragons to help raise more funds for a new field as soon as possible. That includes using a GoFundMe campaign, with a goal of raising at least $20,000. After launching the campaign last year, the Dragons raised at least $16,000.
We want to hear from you!
The Race and Culture team's mission is to serve our diverse communities through authentic representation, community engagement and equitable reporting.
Accomplishing our goals of inclusive reporting requires hearing from you. Is there a person or place that you want us to highlight? Email us at raceandculture@abc10.com or fill out the form below.