SACRAMENTO, Calif. — Angie Eng is using art to stop Asian hate. While growing up in Sacramento's Meadowview neighborhood, Eng says she found a passion for art by following in her family's footsteps.
"In the family, in our genes, we are not doctors, we are artists," said Eng. "When I was eight, people labeled me an artist before I even created or designed. It was almost like fate that I became an artist and chose that path."
For more than 20 years, Eng has been using art to raise awareness about injustices, inequities and other social causes. She also uses art to create more solidarity, globally.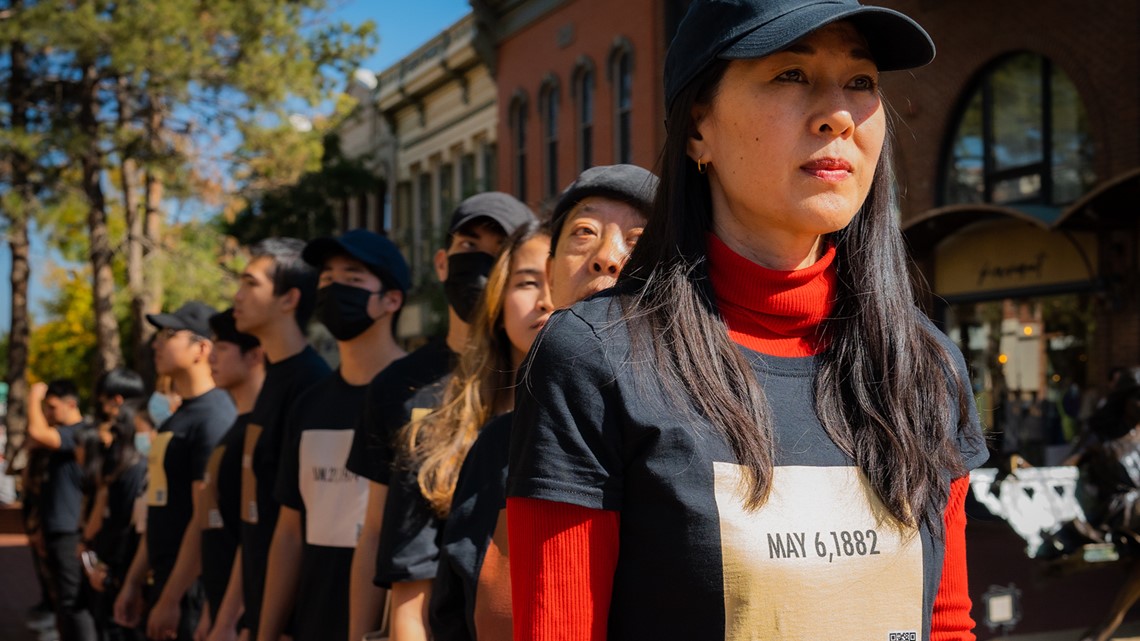 At the height of the COVID-19 pandemic, Eng says the Black Lives Matter movement and rise in anti-Asian hate crimes inspired her to take more action.
She created a public art project called "Right On!" It's a social justice art walk in the form of a silent procession. Eng says the goal is to transform hate into compassion.
Dozens of people wear shirts with dates of landmark Supreme Court cases on the front. QR Codes are on the back. They're used to give information about how the cases discriminated against Asian people and other communities.
"In a crisis moment, I think that's when art is most powerful," Eng said. "What we can do is look back on our history, and trace how in our history, we do have discrimination and racism. And, then we can educate ourselves and the community on the source of hate and violence."
Eng hosted the first art walk in Boulder, Colorado. The next one will be in downtown Sacramento on March 25, 2023 from 12:00 p.m. to 2:00 p.m. near Caiptol Mall.
The procession will start in front of the Robert T. Matsui United States Courthouse at the corner of 5th Street and I Street.
Participants include community members and representatives from more than 40 local Asian American and Pacific Islander organizations. Musicians will also add traditional Asian percussion and wind instruments to the social justice art performance piece.
The group will head towards Capitol Mall, remaining silent at each block. After that, they'll return to the courthouse for a moment of solidarity and unity through sound.
"When people see us, during the walk, they will notice that we are a living billboard of justice and equality," said Eng.
ABC10: Watch, Download, Read