U.S. District Court Judge Lisa Godbey Wood said at a hearing Monday she agreed with prosecutors and defense attorneys that drawing a jury pool from a boarder area of the state was warranted after the murder trial that ended with convictions in state court last month garnered extensive pretrial publicity. Wood said the trial will remain in Brunswick, where Arbery was slain in February 2020.
Federal prosecutors said father and son Greg and Travis McMichael and neighbor William "Roddie" Bryan chased and killed 25-year-old Arbery because he was Black.
In the murder trial, the three men were convicted of killing the 25-year-old on the the day before Thanksgiving. During the trial, Travis McMichael testified in his own defense.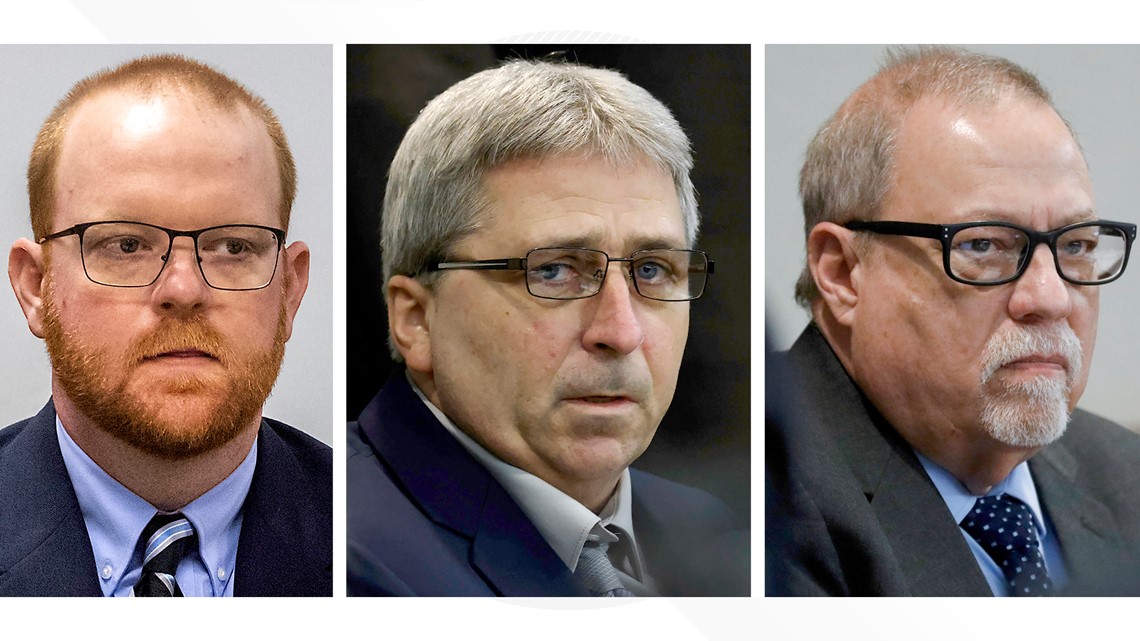 While the the three defendants face a minimum of life in prison for their murder conviction, the federal hate crimes case is set to begin in Feb. 2022.
Arbery's family also filed a federal lawsuit on the one-year anniversary of his death, claiming the men violated his civil rights.