SACRAMENTO, Calif. — A statue of a Spanish missionary was torn down during a July 4th protest, officials with the California Highway Patrol said.
Officials said roughly 200 protesters march on Sacramento's streets around 9 p.m. and eventually moved onto the Capitol grounds near the Serra statue.
Officials said some group members started to hit, spray paint, and also tried to set it on fire.
According to CHP, the protesters used heavy-duty tow straps to pull the statue down in what they called an apparent planned act of vandalism.
Policed dispersed the crowd and are investigating the incident to find the people responsible. The statue is no longer at the scene.
Diocese of Sacramento Bishop Jaime Soto issued the following statement about the toppling of the statue:
"On Saturday evening, the statue of St. Junipero Serra was defaced and torn down from its place in Capitol Park. The group's actions may have been meant to draw attention to the sorrowful, angry memories over California's past, but this act of vandalism does little to build the future."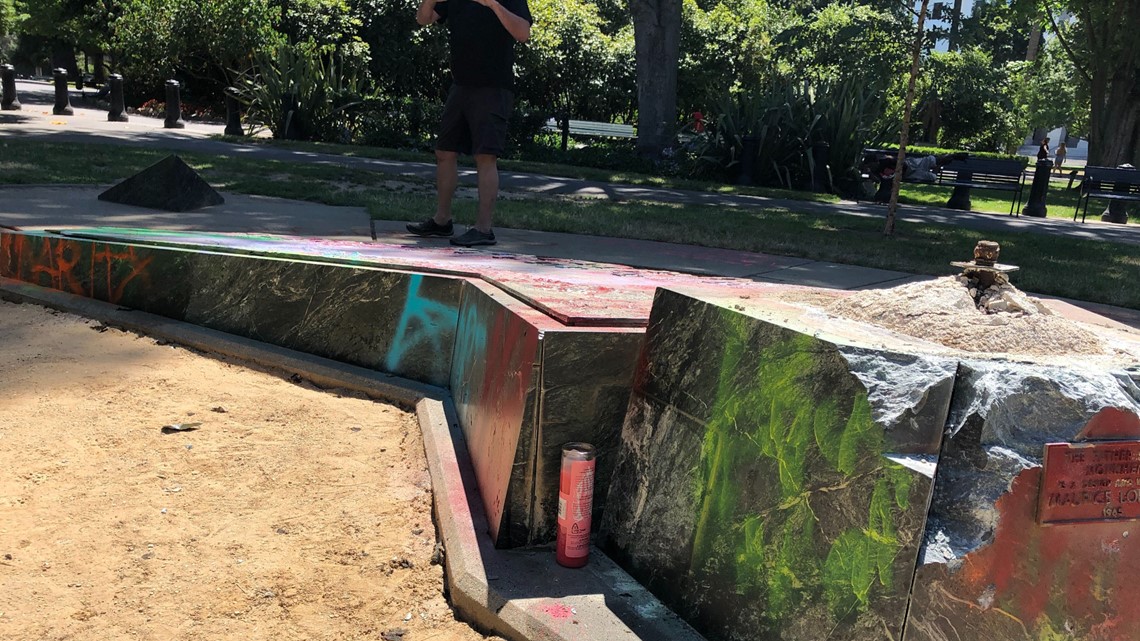 Serra's legacy with the mission system is not without controversy. According to Stanford University, the mission system that was established by Serra also led to harm and violence on Native Americans.
Diocese of Sacramento Bishop Jamie Soto said in a statement that the act does little to build toward the future. He said the group might have been trying to draw attention to California's past.
"There is no question that California's indigenous people endured great suffering during the colonial period and then later faced the horror of government-sanctioned genocide under the nascent State of California," Soto said in a statement. "This legacy is heartbreaking. Yet, it is also true that while Fr. Serra worked under this colonial system, he denounced its evils and worked to protect the dignity of native peoples. His holiness as a missionary should not be measured by his own failures to stop the exploitation or even his own personal faults. Holiness, in the end, is more a result of God's grace and our willingness to cooperate with His mercy."
"The strenuous labor of overcoming the plague of racism should not be toppled by nocturnal looting," he continued. "Dialogue should not abdicate to vandalism. Nor should these unnerving episodes distract us from the duties of justice and charity upon which a better California can be built."
Anyone with information on the case can call CHP's Capitol Protection Section at 916-341-4740.
FOR NEWS IN YOUR COMMUNITY, DOWNLOAD OUR APP: