Saturday 11:38 a.m Update:
A source with the Sacramento Sheriff's Department says the deputy is expected to recover.
Original Story:
An officer has been shot and a suspect killed following a shootout at an apartment complex in the Carmichael area Friday night, the Sacramento County Sheriff's Office confirmed.
The shooting happened inside the Crestview North apartment complex located near Ranger Way and Rampart Drive, just to the southeast of the intersection of Manzanita Avenue and Winding Way.
According to Sgt. Kionna Rowe, an officer was at the complex where the shooting occurred. Rowe only identified the officer as being 47 years old and a 15-year veteran of the department. That officer was taken to the hospital by a fellow police officer, not by ambulance. Their condition is still unknown.
According to Rowe, one suspect was pronounced dead at the scene and a second suspect was arrested. Neither of those people has been identified.
A potential third, armed suspect in the area prompted authorities to ask residents in the area to stay indoors. For more than an hour, a law enforcement helicopter flew overhead assisting with the search. Officers are still investigating to determine if there was anyone else involved.
Details about what led up to the shooting have not yet been released.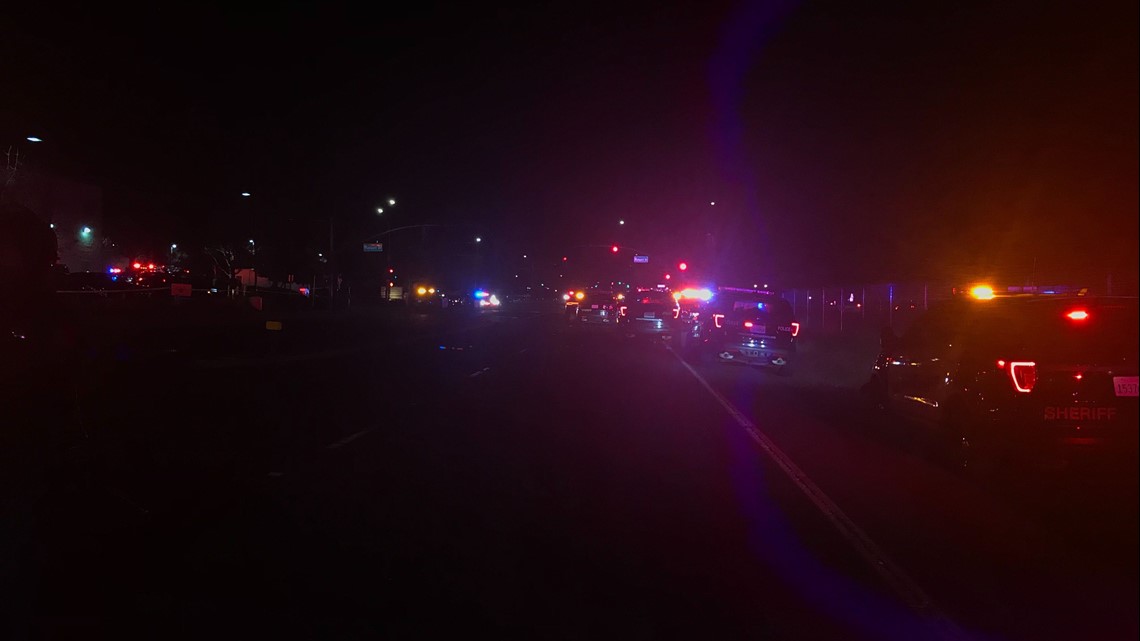 Read more from ABC10
ABC10: Watch, Download, Read