GOLD RIVER, Calif. — Update 10:17 p.m.:
Citrus Heights Police detectives said they made contact with the driver before the police chase that ended with a crash in Gold River, according to the department.
Detectives approached Nathan Glantzer, 37, while he was sitting in his car in the area of San Simeon Drive and San Pablo Drive around 3:30 p.m. Thursday, according to Patrol Sergeant Eric Dias. They approached him about a matter related to his parole, Dias said.
Glantzer exchanged words with detectives before putting his car into gear and driving off.
At some point, the Citrus Heights Police Department called off the police chase for safety reasons. The Sacramento Sheriff's Department continued monitoring the situation from above, Dias said.
The pursuit ended when the suspect collided with a tree.
The California Highway Patrol is investigating the cause of the collision.
Glantzer was arrested for resisting arrest, evading a police officer, violation of parole and DUI.
The pursuit started after a report of a domestic incent in Citrus Heights, when the driver left the scene, California Highway Patrol Officer Stephen Newman said. After the crash, the driver was arrested and taken to UC Davis Medical Center.
Through the pursuit, the driver nearly hit an officer, drove the wrong way, ran red lights, and almost hit a pedestrian, Newman said. Newman also said beer cans were found in the car.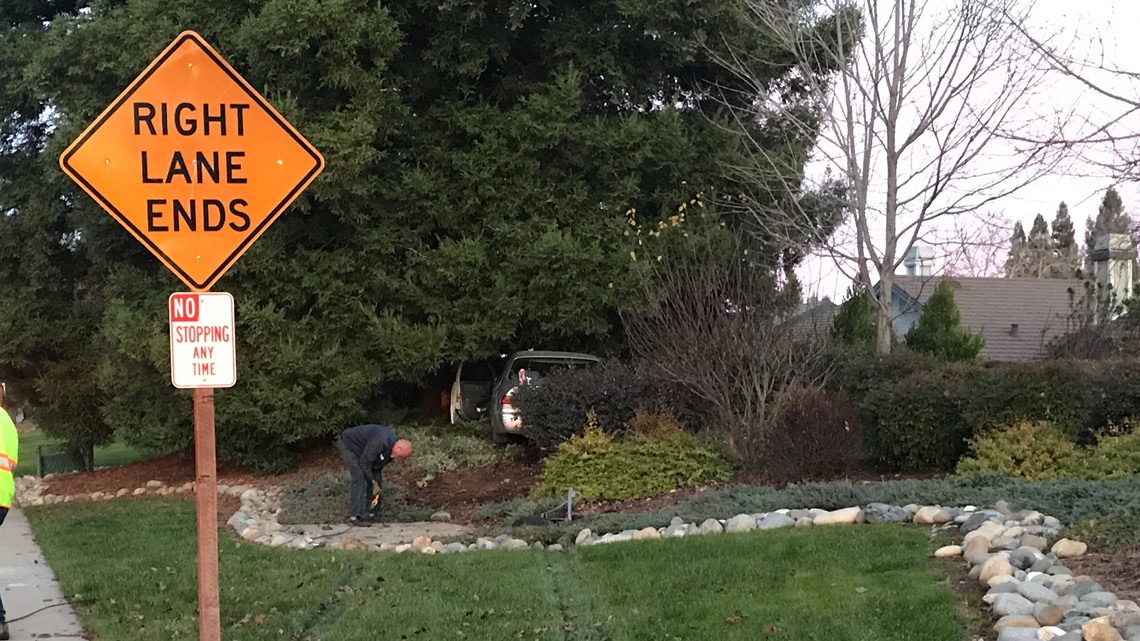 A police chase that started in Folsom around 4 p.m. Thursday has ended in Gold River, according to Caltrans.
The suspect's car entered Highway 50 from Folsom heading westbound, Caltrans said. Officers from the Folsom Police Department followed the suspect onto the highway.
The suspect left Highway 50 and crashed at Gold Country Boulevard and Yuba Canal Drive in Gold River around 4:20 p.m., according to Caltrans.
This is a developing story.
FOR NEWS IN YOUR COMMUNITY, DOWNLOAD THE ABC10 APP:
The video shows the woman slowly drive up onto the sidewalk in front of the building, briefly back up, and then gently ram the front doors of the business.