ROCKLIN, Calif. — A Rocklin man is facing charges after stealing documents from the desk of then-Senate Majority Leader Mitch McConnell, R-Ky., during the deadly riot at the US Capitol on Jan. 6, 2021, according to several media outlets including ABC and NBC News.
Airline records show that Allan traveled from Sacramento to Washington on Jan. 5 via American Airlines. He later returned to Sacramento on Jan. 7.
According to a criminal complaint filed on Jan. 20 in federal court in Washington, D.C, someone uploaded a tip about Allan to the FBI website along with four images of Facebook posts from Allan's account.
"This guy named Tommy Allan had several personal videos posted from the Trump Rally that shows them leaving and saying they are going to storm the Capitol, he then has one of them breaking windows and some footage from actually inside the Capitol building, talking to Capitol police," reads the complaint. "He also shared a disturbing post that said the next step of the Insurrection was to get rid of Justice Roberts."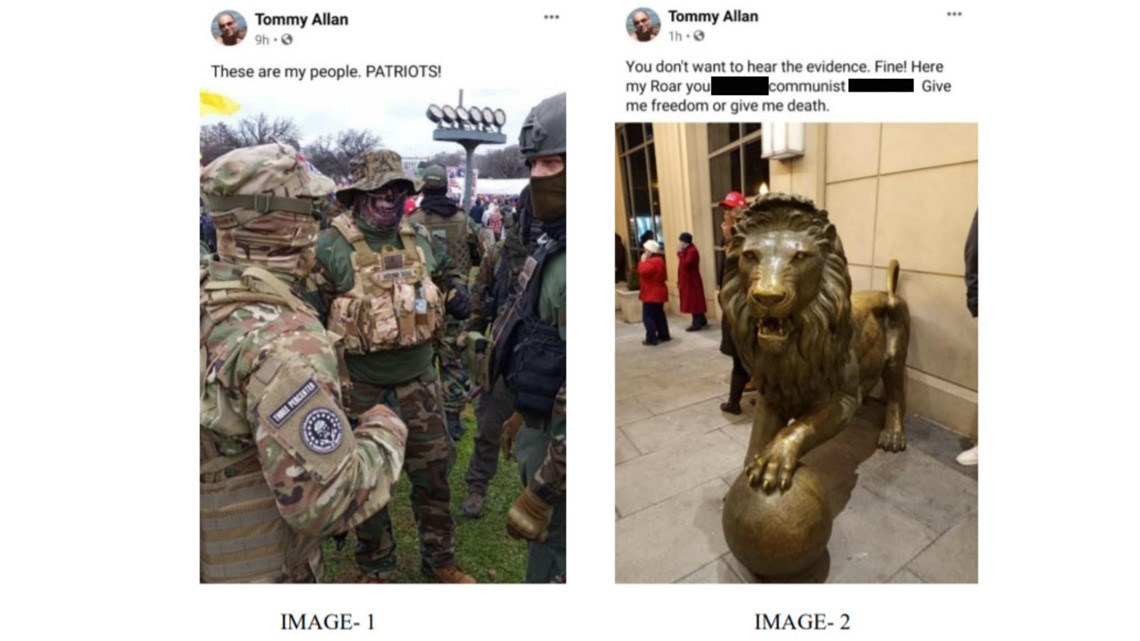 Days later more people sent tips to the FBI. One tipster said Allan took down his Facebook page after returning to Rocklin from Washington, D.C., and destroyed the documents he took from the Senate building in his backyard.
Allan was arrested and faces charges of violent entry or disorderly conduction on Capitol grounds, entering a restricted building or grounds, and damage or theft of federal property, according to a criminal complaint filed Jan. 20 in federal court in Washington, D.C.
Court documents show that Allan was released on personal recognizance. He is required to report telephonically to Pretrial Services upon release from Custody. ABC10 reached out Allan's lawyer, Linda C. Allison for comment. "Thank you very much for the opportunity," said Allison. "But we have no comment at this time."
Read more from ABC10
California Employment Development Department has paid $114 billion in unemployment claims in the coronavirus pandemic.
ABC10: Watch, Download, Read