UNSOLVED CALIFORNIA: Investigating Northern California crimes that have turned cold
California has had its share of cold cases -- the heroes and villains. Some cases, like that of the Golden State Killer, have been solved. Others linger on.
ABC10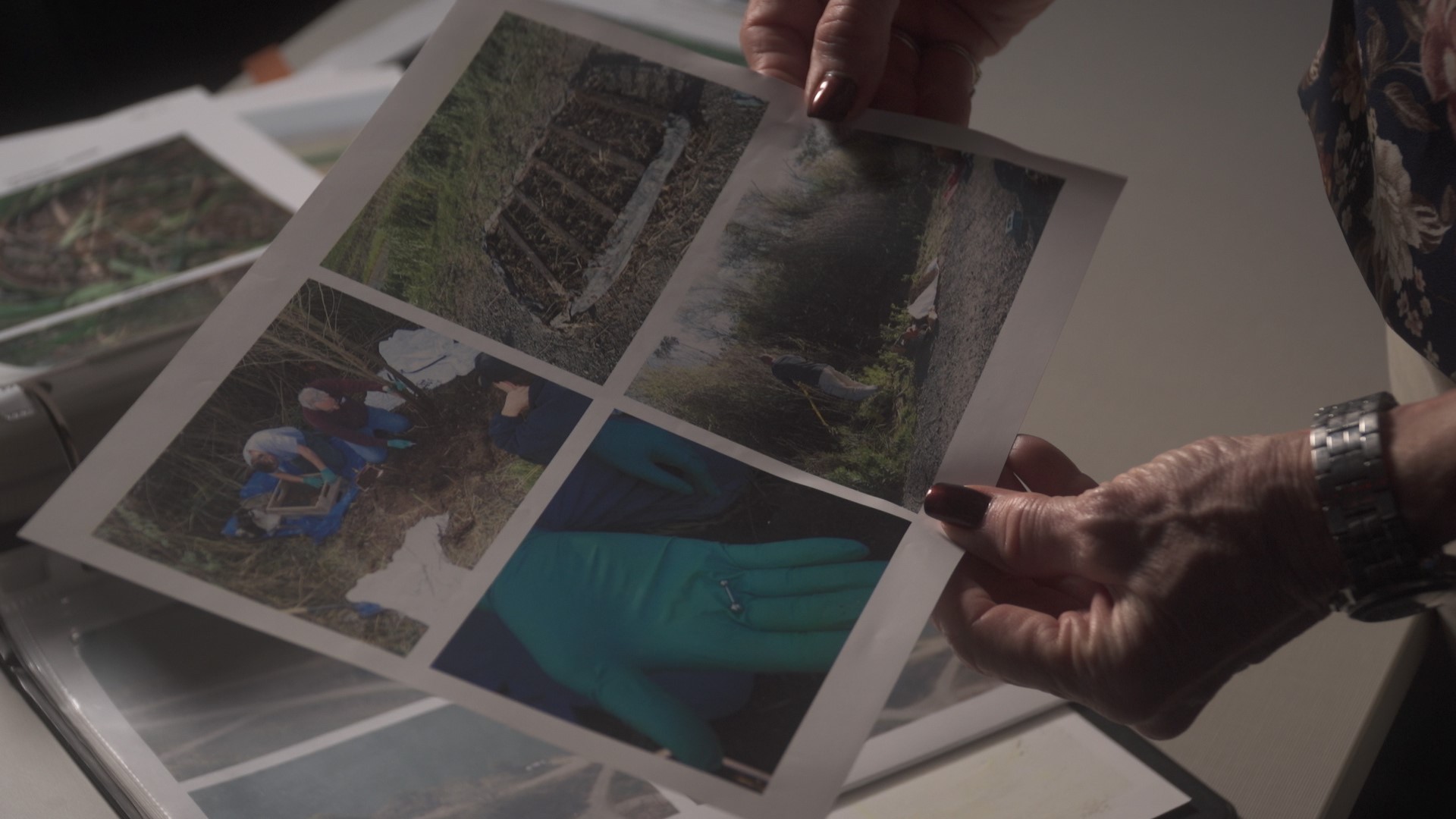 Cold cases take a toll on every person caught in their gravity – from the victims and surviving family and friends awaiting justice to the diligent detectives combing through every clue to bring them that relief.
Some cases are a few years old while others go back decades. Evidence, witnesses, even the detectives that dedicate their lives to solving these mysteries are not immune to the passage of time.
California has had its share of cold cases. Some, like that of the Golden State Killer and the Grim Sleeper, have been solved. Others linger on.
ABC10's Madison Wade is taking a look into some of Northern California's lingering cold cases in our series UNSOLVED CALIFORNIA.
Chapter one
:
Name: Jonathan Altamirano
Date: August 29, 2017
Location: Sacramento County, Calif.
Summary: He was a young man, a former star athlete at Highlands High School and an Army Veteran. Jonathan Altamirano was killed in a drive-by shooting in Sacramento County in 2017.
His family reached out specifically to ABC10 and the Unsolved California team to shine a light on his case that they worry, has gone cold.
"My name is April Altamirano. I am writing you today because I came across your unsolved California post. Wanted to give a bit of a back story and ask for the help my family so desperately needs. 4 years ago in the early morning of August 29, 2017, My brother was taken from us in a fatal drive by shooting in foothill farms, ca. Till this day we have no answers or leads," read an email sent to ABC10's Madison Wade.
Three and a half years later, no arrests have been made.
"It's hard. My mom had 6 of us. She was sick herself and had cancer. I raised all my siblings," April said. "I feel like I failed him."
April carries this sadness around with her. Who killed her brother and why?
Chapter two
:
Vanthoeun Som
Name: Vanthoeun Som
Date: November 12, 2011
Location: 16th and K streets, Sacramento
Summary: A young father was murdered with a machete outside of a Sacramento nightclub in 2011 and the case remains unsolved.
It's a unique cold case and it leads to something unexpected. The family of Vanthoeun Som are desperate for answers and need help solving the case.
It was a night out gone wrong. Three friends were stabbed in a parking lot on 15th Street and K Street on November 12, 2011.
What was supposed to be a weekend birthday celebration turned violent.
"Three guys approached them and from what I was told, they asked the guys for money and one of his friends said go find a job, stop asking for money. Words were exchanged and someone pulled out a machete," Mora Som, Vanthoeun Som's sister.
According to ABC10 archives and reporting, two suspects were seen on surveillance video but were never caught.
The two friends of Vanthoeun survived their injuries. Three days after the attack though Vanthoeun died.
Who killed Vanthoeun Som?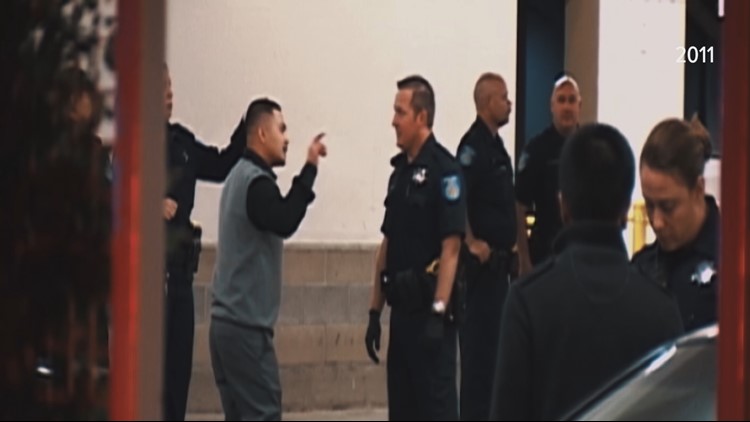 Chapter three
:
Anthon & Albert Dawson
Name: Anthony and Albert Dawson
Date: December 10, 2002
Location: South Sacramento
Summary: On December 10, 2002, two brothers were shot and killed outside their grandmother's home in South Sacramento. Eighteen years later, the case is still unsolved.
Rishema Brazil, their sister, emailed ABC10 hoping to shine renewed light on their story hoping someone knows something and is willing to help solve the case.
"My brothers were murdered December 10, 2002, and someone tragically killed them in my front yard," Brazil said over a Facetime call.
Brazil said her grandmother's house was the only one with Christmas lights on, on Tamoshanter Way. It was dark that night and there weren't any witnesses.
"My brothers came home around midnight and they were outside. They had just bought my grandma cigarettes and they were outside," she said.
Twenty minutes later, their grandmother heard gunshots.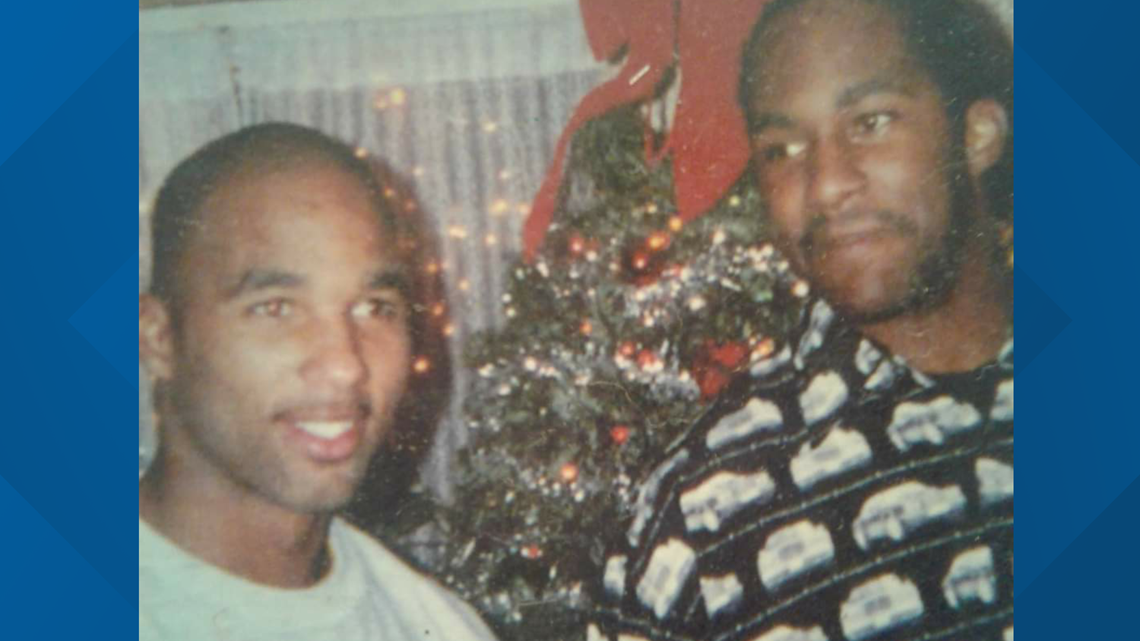 Chapter four
:
The murder of Andrew Witherow
Name: Andrew Witherow
Date: June 2, 2001
Location: Highway 99, near the Fruitridge Exit
Summary: It was late on a Saturday night on June 1, 2001. Andrew Witherow and Loc Huynh were in one of the few cars on Highway 99 at the time. Huynh was in the driver's seat.
"Were they in the wrong place at the wrong time? Definitely," Julia Robinson, Witherow's sister, said.
They were heading north approaching the Fruitridge exit when someone pulled up next to them and starting shooting.
Huynh called 911 to report he and Witherow had just been shot. He stopped driving in the middle of the highway, causing several cars to hit them. Their car erupted in flames.
Huynh escaped but Witherow did not.
ABC10 sat down with the detective working the case at the time and also Witherow's sister.
What roadblocks do they face in solving this case? With a lack of witnesses and evidence, it may come down to someone needing to come forward.
Highway 99 drive-by death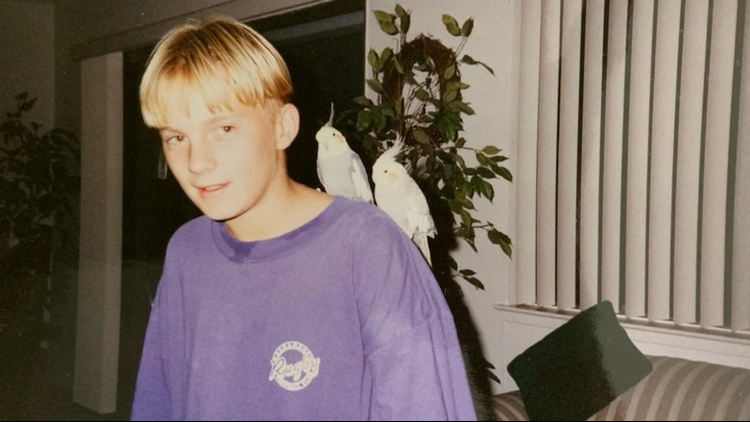 Chapter five
:
Jeffrey Mitchell, Part II
Name: Deputy Jeffrey Mitchell
Date: October 27, 2006
Location: A secluded area near Sloughhouse, Calif.
Summary: It was October 27, 2006, early in the morning. Sacramento County Deputy Jeff Mitchell told dispatch he was checking on a white van without plates on a rural road in Sloughhouse.
After dispatch never heard back backup rushed to the scene. The first officer found Jeff shot and killed.
The van in question was found the next day with two bodies inside.
Whoever shot and killed Jeff may have been trying to get away with getting rid of the bodies. That is one theory that persists.
A memorial now stands where Jeff's murder took place, on Meiss Road. It is the starting point to uncover what happened to him.
"I hope that I get to see the person responsible for Jeff's case," said Micki Links, a detective with the sheriff's cold case homicide unit.
Detectives have not stopped working on this case and told ABC10 over the last 14 years, they have made a lot of strides.
"How does 14 years go by without somebody being held accountable?" asked Crystal Mitchell-Graves, Jeff's widow.
Crystal is also the mother to Jake Mitchell -- Jeff's only son.
Deputy Jeffrey Mitchell's murder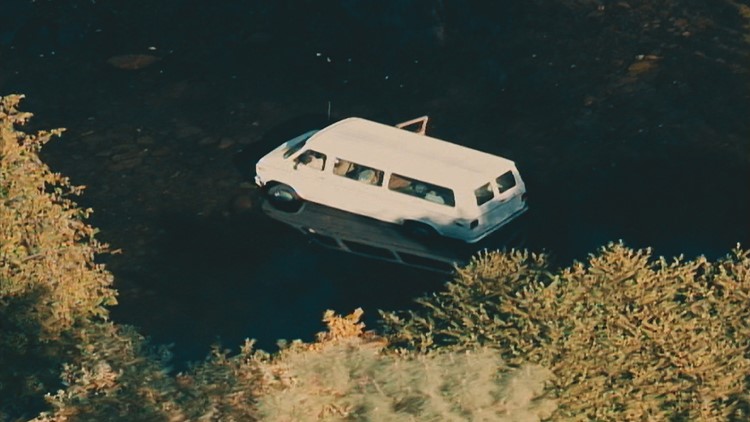 Chapter six
:
Deputy Jeffrey Mitchell, Part I
Name: Deputy Jeffrey Mitchell
Date: October 27, 2006
Location: A secluded area near Sloughhouse, Calif.
Summary: Sacramento County Sheriff's Deputy Jeffrey Mitchell was shot and killed on the job on October 27, 2006.
Fourteen years have passed and the case remains unsolved.
Mitchell's killer or killers have not been caught but detectives are hopeful they are close to solving the case of one of their own.
The eerie silence alerted dispatch something wasn't right. They tried asking Deputy Mitchell for a status but his radio was silent.
It happened at about 3:20 a.m. or 4 a.m. in a remote and secluded area in Sloughhouse. There was nothing around except a white van without plates, as was initially observed by Mitchell.
After trying unsuccessfully to get a hold of Mitchell, dispatch alerted all nearby units to respond.
The first officer arrived in 14 minutes. They found Mitchell lying on the ground behind his patrol car bleeding from a gunshot wound to the head. The white van was gone.
Deputy Jeffrey Mitchell's murder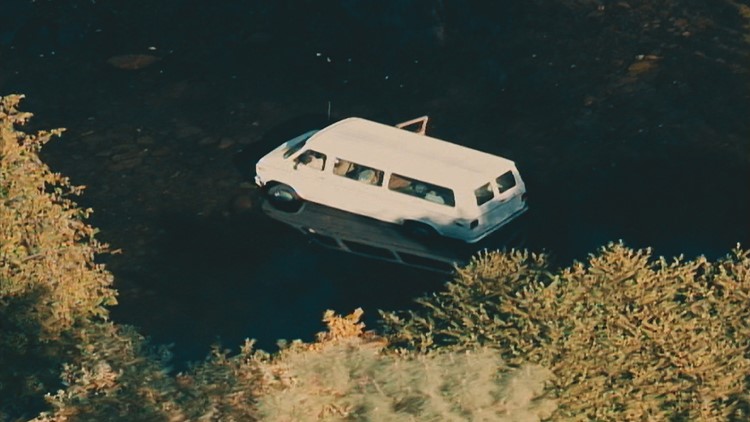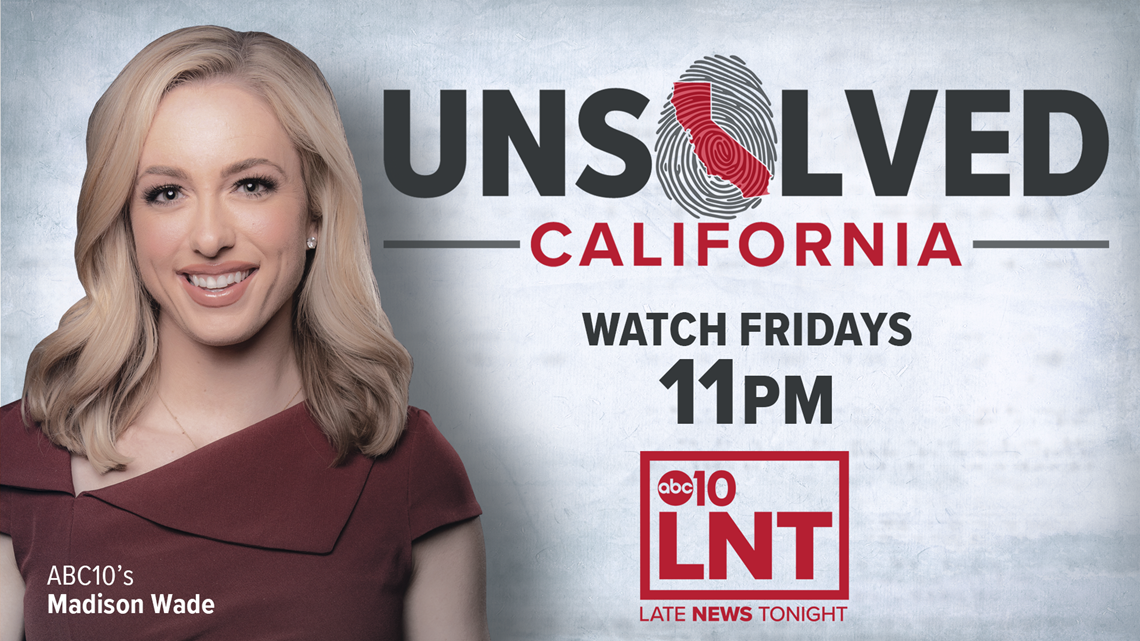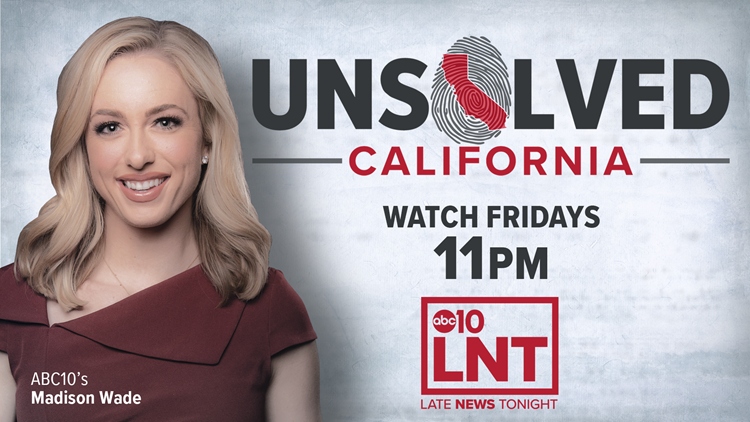 Chapter seven
:
Detective Micki Links
Name: Detective Micki Links
Date: N/A
Location: Sacramento County Sheriff's Office
Summary: When Detective Micki Links retired from the Sacramento County Sheriff's Office in 2010, she thought she was done working after dedicating 30 years to a job she was passionate about.
Links would soon be called back to work the Cold Case Investigations Homicide Unit, formed to solve cold cases dating back decades.
"I felt this need to come back and work them. I was invested in them," Links said.
Links now volunteers her time to solve cold cases. Many of them were cases she previously worked as a deputy or during her time on the sexual assault team.
"A cold case is a case that has been worked as much as it can be at the time," Links said.
Detective Micki Links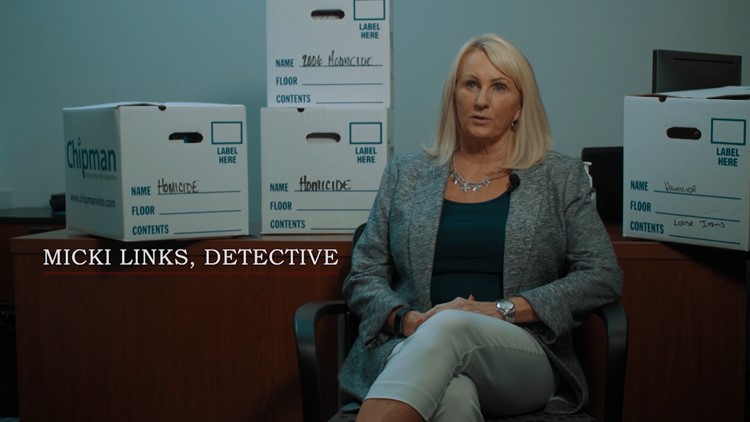 Chapter eight
:
Delta 'Jane Doe'
Name: Delta "Jane Doe"
Date: March 29, 2008
Location: Tyler Island Road near Isleton, Calif.
Summary: A fisherman made a gruesome discovery at dusk on March 29, 2008, on Tyler Island Road near Isleton.
He called 911 to report he had found bones underneath a discarded box spring.
It was late when Sacramento County Sheriff's deputies got out there. A little pathway to the levee led them to the remains buried beneath the old box spring.
They didn't know how long the body had been there until the box spring was examined. Vegetation suggested the body was left there years ago.
"The victim was probably killed at fall of 2004. So that put it at almost four years that the body had been there," Links said.
Links has since come back from retirement to work cold cases but back in 2008 she was a deputy responding to the scene.
Who is Delta Jane Doe?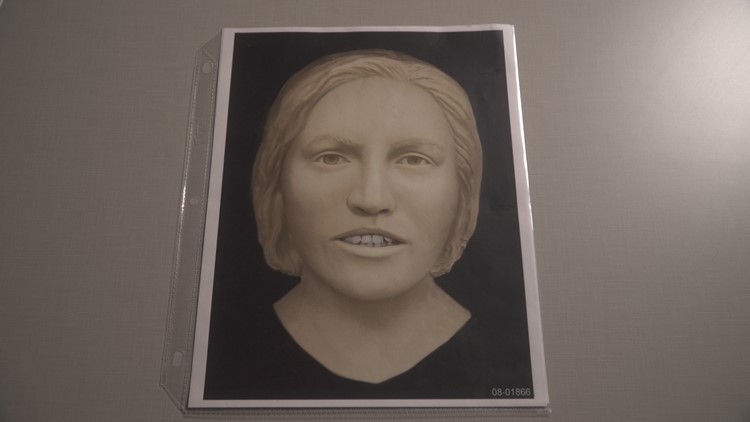 Read more from ABC10