U.S. Small Business Administration to open grants for venues, theaters and more
The U.S. Small Business Administration (SBA) will open applications for their Shuttered Venue Operators Grant Friday, April 8 at noon.
According to a press release, the grants will be available for operators of live venues, live performing arts organizations, museums and movie theatres, as well as live venue promoters, theatrical producers and talent representatives to use for "critical economic relief."
The eligible venues were some of the first businesses forced to shutter their doors a year ago when the COVID-19 pandemic began.
"Concerts, plays, dance performances, movie premieres, museum exhibits – these are the lifeblood of culture and community, and often the anchor for travel, tourism and neighborhood food and retail stores. We know that for the stage and venue operators across the nation that help make this culture happen, the pandemic has been devastating. Too many have been forced to lower the final curtain on their businesses. Today, with more than $16.2 billion available through the Shuttered Venue Operators Grants, help is here," said SBA Administrator Isabella Casillas Guzman. "The SBA is committed to moving as quickly as possible to deliver this vital funding effectively and equitably - ensuring relief goes to those venue operators whose revenues have been most impacted by the pandemic."
Virus variant discovered in Nevada County
A west coast coronavirus variant has been identified in Nevada County, according to Nevada County Public Health.
Public Health officials say the department requested genetic sequencing of a positive test from a person who had previously had COVID-19 and was reinfected. The request was made in February but results did not come back until Tuesday. The test results confirmed the B.1.429 variant of COVID-19 has come to Nevada County.
The CDC has B.1.429 listed as a "variant of concern." Public health officials say evidence suggests that it is more easily transmissible, can lead to more severe disease and may be less responsive to treatment.
"This adds urgency to the need to vaccinate as many people as we can before a variant emerges that is not susceptible to our current vaccines," said Nevada County Deputy Public Health Officer Glennah Trochet. "And for those who are not yet vaccinated, it is crucial to continue to wear masks, social distance, and avoid gatherings. Every time someone gets infected with this virus, they provide an opportunity for the virus to mutate as it replicates millions of times within their body."
As of April 1, 2021, there were 6,287 known cases of the B.1.429 variant in California.
FBI advising against buying, creating fake COVID-19 vaccination cards
"Do not buy fake vaccine cards, do not make your own vaccine cards, and do not fill-in blank vaccination record cards with false information," a press release from the FBI said.
Because the vaccination cards have an official government seal, they're warning people that it's actually a crime to recreate or fraudulently use a fake card.
The FBI is also warning people that posting photos of your vaccination cards with your personal information could open the possibilities to identity theft.
Latest coronavirus numbers in California
According to the latest figures from the California Department of Public Health (CDPH), California has 3,586,059 confirmed coronavirus cases to date.
There have been 58,659 COVID-19 deaths since the start of the pandemic, with the state announcing 118 new deaths on Wednesday.
As of April 7, a total of 20,641,692 vaccine doses have been administered statewide.
Mass vaccination site opens at Stockton Arena today
A new mass vaccination site in San Joaquin County opens today and a recent delay because of supply issues.
The mass vaccination site at the Stockton Arena expects to administer 5,400 doses per day, and not just to San Joaquin County residents, either. The site is available to anyone in surrounding counties, as well.
The site, which will be open seven days a week, is also utilizing remote video language interpreters for non-English speaking people who wish to get vaccinated.
Resources guide for California families
ABC10: Watch, Download, Read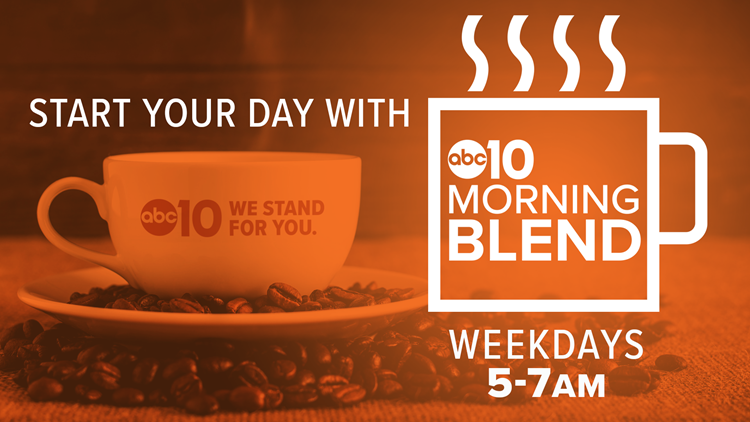 How to get a vaccine appointment without a computer