WASHINGTON — More than half a million at-home COVID-19 tests are being recalled because of potentially harmful bacterial found in the liquid solution.
SD Biosensor, Inc. announced the recall this week covering more than 40 lots of its over-the-counter Pilot COVID-19 At-Home Tests.
While the specific number of recalled tests was not released, according to the U.S. Food and Drug Administration, around 500,000 were distributed to CVS Health and around 16,000 were sent to Amazon for sale. The FDA said it's working with the company to determine how many of the recalled COVID tests were sold.
The FDA stressed that none of the recalled lots were distributed through federal testing programs or through COVID.gov.
The affected tests can be identified by the lot number on the outer packaging and should be thrown in the trash. If you have one of the recalled tests, you are urged not to pour the liquid down any household drains.
The potentially harmful bacteria was found in the test tube with liquid inside (pouch 2 of the kits), according to the recall announcement. It notes that while the liquid is contained in a sealed tube, direct exposure to the liquid through misuse or spillage could potentially lead to serious illness.
Additionally, the FDA said the contamination may impact the test performance and cause false-negative or false-positive results.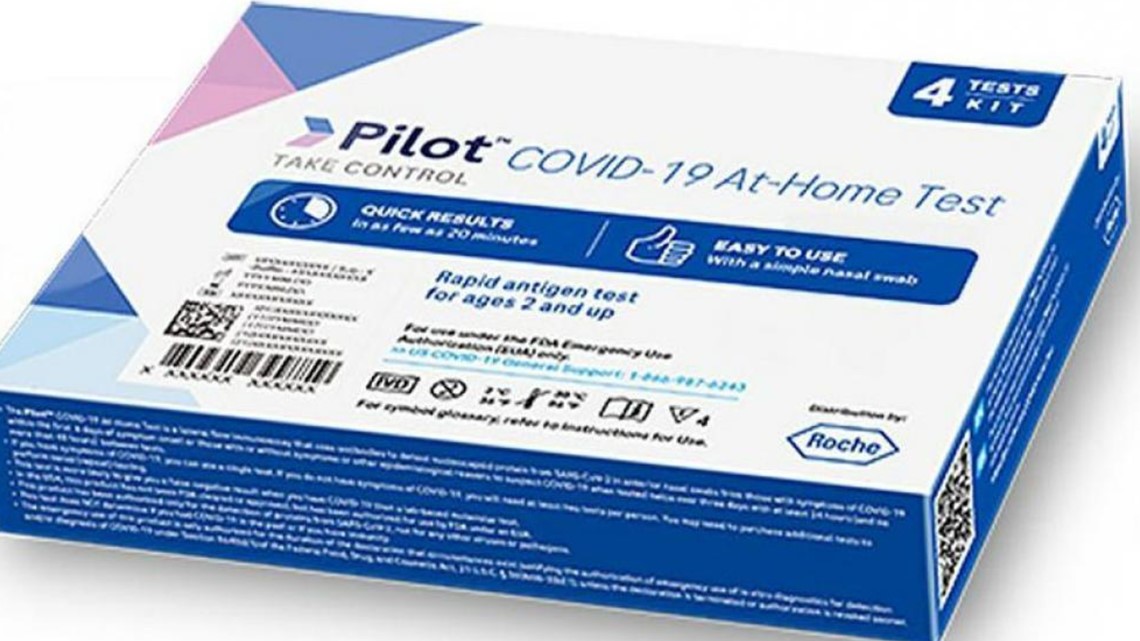 Consumers can see a full list of recalled lots below or look up their test kit's lot number on this website, which will indicate whether a particular test kit may be used or should be properly disposed of.
Consumers may also contact the Roche Customer Support Center at 1-866-987-6243 and select option 1. If a consumer's test kit is from an unaffected lot, it is safe to continue using tests from that kit in accordance with the instructions for use, which can be found in the test kit or at go.roche.com/covid-home-test.
The lots included in the recall are:
53K38N1T1
53K38N2T1
53K38N3T1
53K38N4T1
53K38N5T1
53K38P1T1
53K38P2T1
53K38P3T1
53K41T5T1
53K41X1T1
53K41X2T1
53K41X3T1
53K4211T1
53K4212T1
53K4213T1
53K4221T1
53K4222T1
53K4223T1
53K4224T1
53K4225T1
53K4231T1
53K4232T1
53K4233T1
53K4261T1
53K4262T1
53K4271T1
53K4272T1
53K4273T1
53K4274T1
53K4291T1
53K4292T1
53K42A1T1
53K42A2T1
53K42A3T1
53K42E1T1
53K42G1T1
53K42G2T1
53K42H1T1
53K42H2T1
53K42L1T1
53K42L2T1
53K4361AC
53K4362AC
53K4392AC