WASHINGTON — More than 13 million cases of the coronavirus have now been reported in the United States, the third time the country has recorded a million infections in less than a week.
For the third week in a row, it took six days for the U.S. to count another million cases of COVID-19. The country had 13,088,282 cases on Friday, according to Johns Hopkins University.
The U.S. reached over 12 million cases Nov. 21. JHU's coronavirus tracker had hit 11 million on Nov. 15 and topped 10 million cases on Nov. 9.
JHU had reported a high of more than 2 million tests a few days before Thanksgiving as people prepared to travel, but that number had dropped to less than 1.2 million tests reported on Thanksgiving Day. The latter number, as well as positive case numbers, which had dropped by about a third Friday, could be adjusted as more test results are returned.
The U.S. is still missing nearly eight coronavirus infections for every one counted. By the end of September, the Centers for Disease Control and Prevention calculates that as many as 53 million Americans had been infected. That is just under eight times the confirmed cases reported at the time.
Previously, the CDC estimated that one of every 10 infections were being missed.
The latest CDC calculation is meant to give a more accurate picture of how many people actually have caught the virus since the pandemic began. Of the 53 million estimated infections, the CDC says about 45 million were sick at some point and about 2.4 million were hospitalized.
A panel of CDC advisers will meet Tuesday to vote on how scarce, initial supplies of a COVID-19 vaccine will be given out once one has been approved. Experts have proposed giving the vaccine to health workers first.
Los Angeles County announced a new stay-home three-week order amid a surge in coronavirus cases in the nation's most populous county taking effect Monday.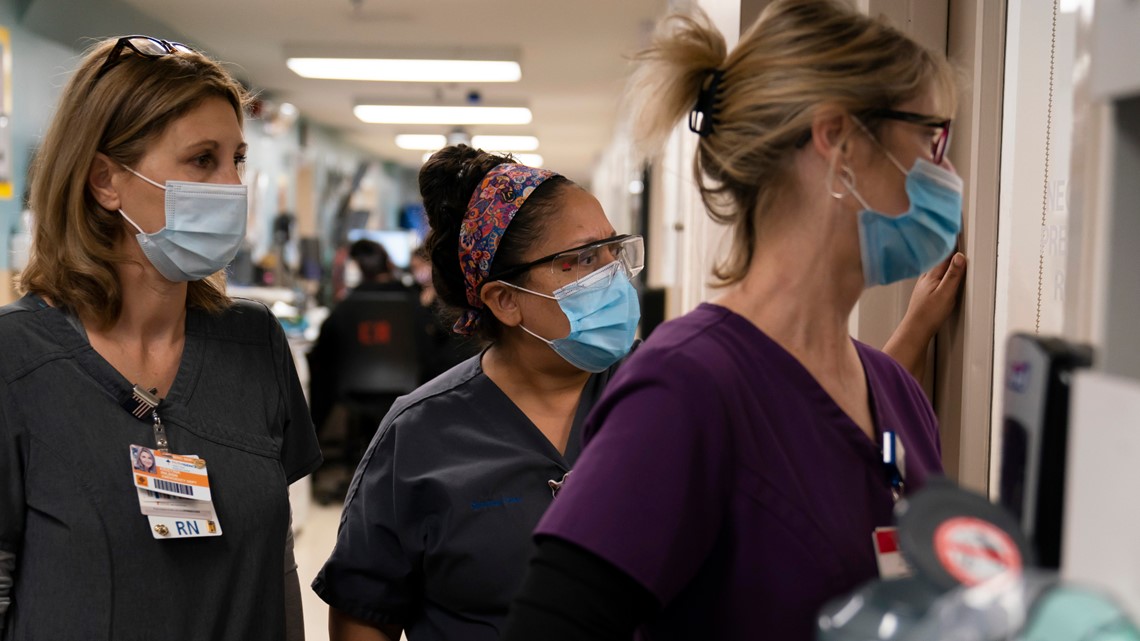 COVID-19 deaths are also on the rise, though not at the record high numbers reached in the spring. The seven-day rolling average for daily new deaths was 1,441 as of Nov. 21, more than 33% higher than it was a week prior.
The virus has now killed more than 264,000 people in the U.S., according to Johns Hopkins.
Worldwide, more than 61 million coronavirus cases have been reported with more than 1.4 million deaths. The U.S. has about 4% of the world's population, but about a fifth of all reported cases.
It took 312 days for the U.S. to hit the 13 million mark since the first case was diagnosed in Washington state on Jan. 20.
This chart shows the pace at which the U.S. has reported each one-millionth case:
1st case (Jan. 22)
1 million: 97 days (April 28)
2 million: 44 days (June 6)
3 million: 27 days (July 8 )
4 million: 15 days (July 23)
5 million: 17 days (Aug. 9)
6 million: 22 days (Aug. 31)
7 million: 25 days (Sept. 25)
8 million: 21 days (Oct. 16)
9 million: 14 days (Oct. 30)
10 million: 10 days (Nov. 9)
11 million: 6 days (Nov. 15)
12 million: 6 days (Nov. 21)
13 million: 6 days (Nov. 27)
For most people, the new coronavirus causes mild or moderate symptoms, such as fever and cough that clear up in two to three weeks.
But for some — especially older adults and people with existing health problems — it can cause more severe illness, including pneumonia, and death. The vast majority of people recover.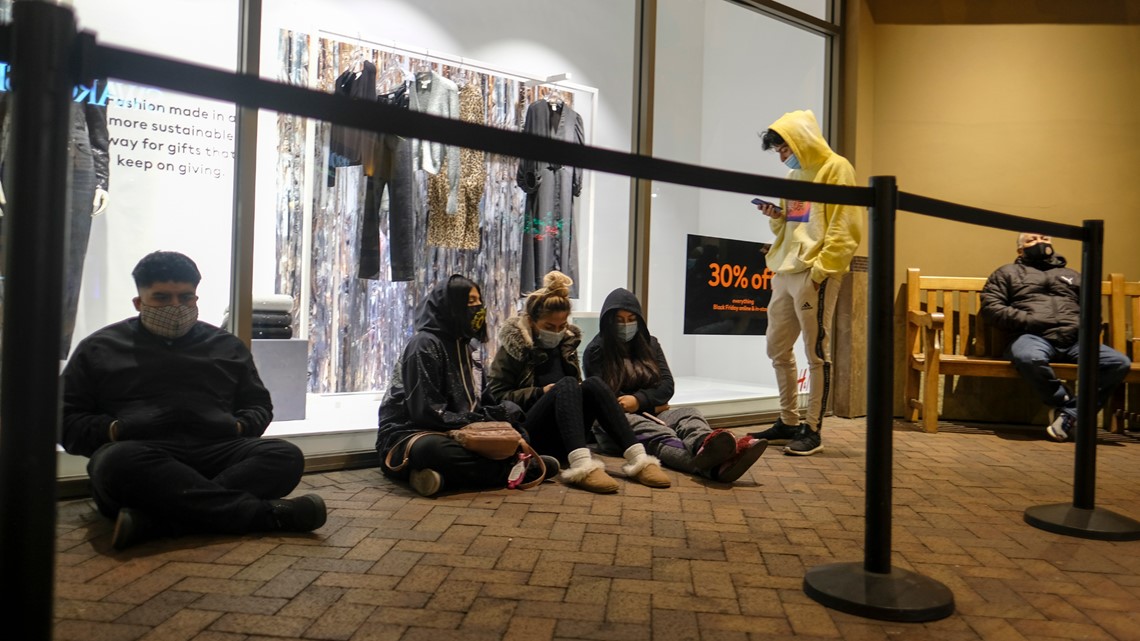 Daily numbers of new U.S. cases are approaching 200,000, less than three weeks after hitting 100,000 for the first time. The record of 195,542 new cases on Nov. 20 was the latest of several recent daily highs.
Deaths rates are getting closer to the dire numbers seen in the spring. The U.S. daily death toll exceeded 2,000 on Nov. 19, the first time since early May. On Nov. 20, 1,878 deaths were reported.
The U.S. leads the world with more than 264,684 people dead from COVID-19.
The Associated Press contributed.