SACRAMENTO, Calif. — FDA gives 'green light' to Moderna COVID-19 vaccine
The U.S. added a second COVID-19 vaccine to its arsenal Friday, boosting efforts to beat back an outbreak so dire that the nation is regularly recording more than 3,000 deaths a day.
Much-needed doses are set to arrive Monday after the Food and Drug Administration authorized an emergency rollout of the vaccine developed by Moderna Inc. and the National Institutes of Health.
The Latino community represents over half of all coronavirus cases in California
Despite representing 38.9% of the population in California, the Latino community makes up 56.8% of coronavirus cases in the state and 47.9% of deaths.
About 718,812 cases of California's 1.7 million total are in the Latinx/Hispanic community. That number is according to Thursday, Dec. 17 data from the Office of the California Surgeon General. It is nearly three times the number of cases of the next highest racial group, the White/Caucasian population.
CIF Sac-Joaquin Section releases roadmap to return to sports competition
After the California Department of Public Health released guidelines for return-to-play for high school sports on Monday, CIF Sac-Joaquin Section set some plans in motion. In one of several changes to the sports season, the traditional postseason is cancelled for Season 1 in order to allow more schools to play in more contests. A potential "bowl game" for several different sports is also in the works.
Colusa County set to receive first doses of COVID-19 vaccine
Colusa Medical Center is making plans to vaccinate some healthcare workers with its first allocated doses of the COVID-19 vaccine. Mercy Medical Center Redding in Shasta County received its first shipment of the vaccine on Thursday, and will in turn send doses to the nine other counties in its region.
Colusa County said there will not be enough doses to vaccinate all healthcare workers at the Medical Center at this time, but the county expects to receive doses of the Moderna vaccine in the next couple of weeks as well.
"Under current circumstances, Colusa County expects to be able to provide the vaccine to the community-at-large in Spring 2021," the county said in a press release, adding that the vaccine would be free and voluntary.
Dr. Anthony Fauci provides some positive insight during Q&A session with CSU Chancellor
California State University Chancellor Timothy White spoke to Dr. Fauci on Friday, touching on topics such as the vaccine and reopening CSU campuses. Dr. Fauci had mostly positive insight during the Q&A. He said with vaccinations underway, it is a "bittersweet experience," bitter because across the U.S. coronavirus cases are on the rise. In California, a surge in cases has led to another shutdown.
"The sweet part and the light at the end of the tunnel is that as these weeks and months go by, if we hang in there, things will get better and better as we implement a vaccine over the coming months that will ultimately turn around put this outbreak behind us," Dr. Fauci said.
Dr. Fauci also spoke briefly about what the 2021-22 school year could look like, saying that if enough people get vaccinated by July/August (roughly 75% of Americans, according to Fauci), school campuses across the country could potentially return to some sort of normalcy.
COVID-19 deaths drop in California for Friday report
California reported 300 deaths on Friday, roughly 80 less than the prior day's record high, however doctors say increasingly desperate California hospitals are being "crushed" by soaring coronavirus infections. One Los Angeles ER doctor is predicting rationing of care is imminent. The state's death toll meanwhile topped 22,000 Friday and recorded more than 41,000 additional positive cases.
Greater Sacramento Region: 14.5% (up from 11.3%)
Northern California: 21% (down from 25.8%)
San Joaquin Valley: 0% - (down from 0.7%)
Bay Area: 12.8% (down from 13.1%)
Southern California: 0% (static)
Pangaea Bier Café temporarily closes after a team member tests positive for COVID-19.
California hits lowest unemployment rate since March
Data from a November survey shows that California's unemployment rate has dropped 0.8% from 9.0% in October to 8.2% as of Friday, as the state added roughly 57,100 jobs. These numbers do not include agricultural (nonfarm) jobs, which are tallied separately.
Unemployment remains relatively high: in November 2019, the rate was 3.9% and there were about 1.5 million more payroll jobs according to last year's survey. The Employment Development Department said in a news release that about 46% of the total 2,615,800 nonfarm jobs that were lost due to the COVID-19 pandemic in March and April.
Officials say more people are stopping their search for work in California amid the coronavirus pandemic. The EDD reported that more than 327,000 people ended their search in November. People who ended job searches likely included parents staying home to care for children, people going back to school to learn new skills, and others frustrated with the lack of available jobs.
Sacramento State says it is preparing for COVID-19 vaccine
The university said that Sacramento County Public Health is considering the campus as a possible site to host dispensing of the vaccine.
According to a press release, Sac State plans to use freezers in the Ernest E. Tschannen Science Complex to store the Pfizer vaccine and any other approved vaccines that require cold temperatures. The campus likely wont see the vaccine for another few months, but officials are preparing the site not just to inoculate staff, students and faculty, but potentially the public as well.
California sees nearly 106,000 new coronavirus cases in just two days
Newsom was referring earlier this week to models that estimate the state's hospitals could be overflowing with five times the current level of patients and an average of 400 people dying each day in a month. That estimate of hospitalizations is a kind of worst-case scenario if residents don't change behaviors that can halt spread of COVID-19.
CORONAVIRUS AND VACCINE RESOURCES AND ANSWERS:
ABC10: Watch, Download, Read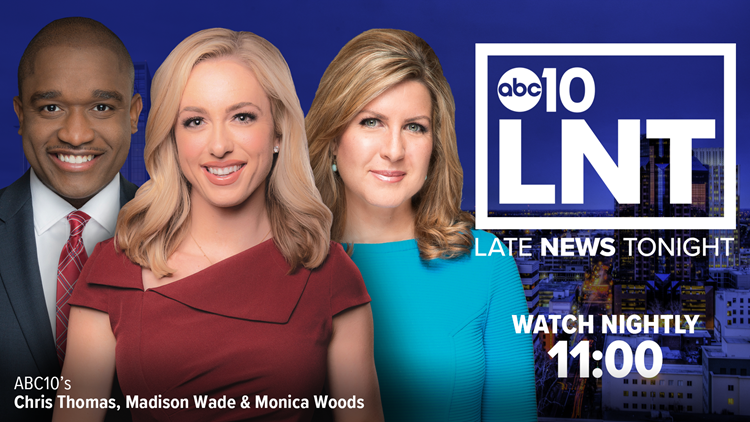 Sacramento health official expects longer stay-at-home order, post-holiday spike in COVID-19 cases