Gov. Newsom visits vaccination clinic at Stockton Arena
Governor Gavin Newsom made a visit to check in on the Stockton Arena on Thursday, a major coronavirus vaccination hub for San Joaquin County.
At the arena, healthcare workers are giving out 1,000 doses a day. It might seem like a lot, but Newsom says they are capable of doing way more than that, there just isn't enough vaccine to go around at this time.
"What you see behind me is an operation to provide about 1,000 vaccine doses a day, they could be doing five times that again the only constraint is supply," Newsom said.
According to Stockton Mayor Kevin Lincoln, San Joaquin County is not quite on par with the rest of the state yet.
While nearly 50% of all eligible Californians have been vaccinated so far across the state, only 40% of eligible people in San Joaquin County have received their vaccines.
Keep in mind, it was his initiative to set aside a little less than half of the state's supply to underserved communities, like Stockton.
"I confess, and one has to be sober about this and one has to be honest, it's stubborn and while we did put 40% of all of our vaccines up and continue to provide as a priority, 40% of our vaccines under that equity index, we still have a lot of work to do," Newsom said.
Given the pause on Johnson and Johnson vaccines earlier this week, ABC10 asked Governor Newsom about vaccine hesitancy and he pointed out that both himself and the Stockton Mayor both got that vaccine within a week apart from each other, without any side effects.
He asked people to take that news into context, that only one in a million, six individuals, had those severe reactions and that this disease remains deadly.
Brazil COVID variant diagnosed in Yolo County
Health officials in Yolo County identified the first-known case of the P.1 variant of SARS-CoV-2, which first emerged in Brazil.
Healthy Davis Together and the UC Davis Genome Center identified the Brazilian variant as part of its free COVID-19 testing operations. The Brazil mutation has been identified as a variant of concern by the U.S. Centers for Disease Control and Prevention (CDC).
This is the third variant of concern confirmed in Davis, following the confirmation of the South African variant (B.1.351) on April 6 and the United Kingdom variant (B.1.1.7) in February. All three variants have higher transmission rates — meaning they spread more easily and increase in prevalence quickly, health officials said.
The UK variant is becoming the most common strain locally, according to health officials. Every positive COVID-19 test conducted by Healthy Davis Together is automatically screened by the Genome Center for all currently known variants of concern so that immediate action can be taken to alert and protect the community.
Sacramento County set to receives more COVID vaccine doses
Despite not receiving any Johnson & Johnson vaccine doses this week, Sacramento County expects to receive more vaccine doses compared to what they expected last week.
Last week, Sacramento County expected to receive 20,200 doses of the Pfizer, Moderna, and Johnson & Johnson vaccine. This week, the county expects 21,830 doses of the Pfizer and Moderna vaccines.
Sacramento County's Immunization Program Manager Rachel Allen said the county would continue to try to supplement scheduled Johnson & Johnson vaccination appointments with Pfizer or Moderna vaccines as replacements until the county is allowed to use the Johnson & Johnson vaccine again.
"This week, we did see a slight increase in the doses," Allen said. "I'm pretty confident that we'll be able to juggle things around and make it work."
Newsom talks progress, stresses equity as state expands vaccine eligibility
Gov. Gavin Newsom spoke highly of California's progress in the fight against coronavirus as the state opens up vaccine eligibility to all residents age 16 and older.
Speaking at a vaccination site at Our Lady of the Rosary Church in Union City, Newsom stressed the "foundational" need to continue to not only administer COVID vaccines equitably but also the need to address hesitancy.
"These vaccines are safe. These vaccines are effective. These vaccines will get our kids back in schools," Newsom said.
According to Newsom, nearly 50% of eligible Californians have been vaccinated so far, with the state tally more than 24 million doses administered. It is the sixth-highest administered doses of any nation in the world. California also has the lowest positivity rate in the US.
Approximately 4.8 million vaccine doses have gone to Healthy Places Index quartile 1, Newsom said, with 40% of all vaccines sent to the state still reserved for these underserved communities.
"We're making progress. We're going to defeat this disease," Newsom said.
Latest coronavirus numbers in California
According to the latest figures from the California Department of Public Health (CDPH), California has 3,608,898 confirmed coronavirus cases to date.
There have been 59,508 COVID-19 deaths since the start of the pandemic, with the state announcing 136 new deaths on Thursday.
As of April 9, a total of 24,163,906 vaccine doses have been administered statewide.
State vaccine eligibility opens to more people today
With the expanded eligibility, Gov. Newsom plans to visit two vaccination clinics in Alameda and San Joaquin counties to provide an update on the state's fight against COVID-19.
Since vaccines became available, 24 million doses have been administered in the Golden State.
To schedule an appointment, visit MyTurn.ca.gov or call the state's COVID-19 hotline at 833-422-4255.
Resources guide for California families
ABC10: Watch, Download, Read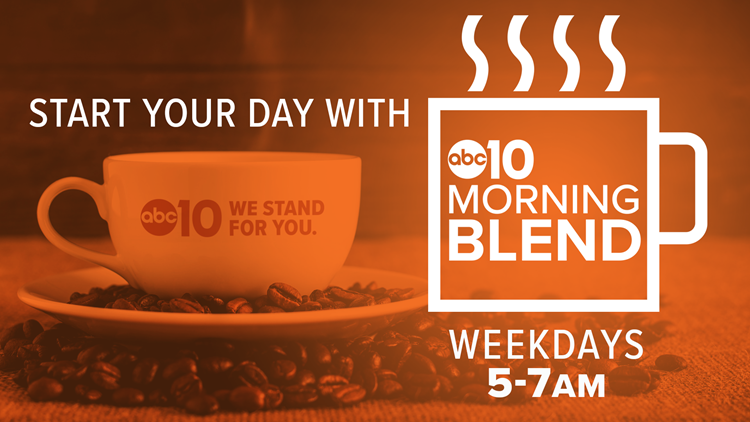 People continue to be hesitant to get the COVID-19 vaccine after the J&J pause.