Yosemite National Park to limit summer visitors due to virus
Yosemite National Park will require advanced reservations for day visitors this summer, the park's peak tourist season.
Officials say they will limit the number of visitors to allow social distancing amid the coronavirus outbreak.
The San Jose Mercury News reports that under the new rules, advance reservations will be required for day use visitors who enter Yosemite from May 21 to Sept. 30. Rocky Mountain National Park and Glacier National Park are putting in place similar rules.
This summer the number of visitors allowed in Yosemite will range from 50% to 90%, depending on what levels of COVID-19 are found in Mariposa County on the park's western edge.
Sacramento County received fewer Johnson & Johnson doses, potentially affecting vaccinations next week
Sacramento County, along with much of California, will be receiving fewer Johnson & Johnson vaccine doses. The county overall will be receiving 20,200 doses of the Pfizer, Moderna, and Johnson & Johnson vaccine, which is a decrease of 5,320 doses from the week prior, according to the county's vaccination dashboard.
Sacramento County's Immunization Program Manager Rachel Allen said the vaccinations in the next couple of days wouldn't be affected too much. But starting Thursday next week, it might be a tight squeeze to get everyone who wants to get vaccinated a dose, especially with the fact that everyone 16 and older will be eligible to get the vaccine.
"We already knew we were gonna have enough doses for everyone in that population, and now it will be a bit more challenging," Allen said.
The exact breakdown of doses the county is expecting this week is:
11,700 doses of the Pfizer vaccine, which is 4,680 more doses or roughly a 67% increase compared to last week.
6,800 doses of the Moderna vaccine, which is 400 more doses or roughly a 6% increase compared to last week.
1,700 doses of the Johnson & Johnson vaccine, which is 10,400 fewer doses or roughly a 86% decrease compared to last week.
Allen said the state is hopeful of receiving an increase in vaccine doses in the coming weeks, and Sacramento County will specifically receive more doses.
"We're just asking for patients, and we will make sure to get doses out as quickly as we can," Allen said. "Hopefully, a bigger bump next week; [Blue Shield continues] to say that mid-April is when we should see an increase in the allocation."
Crocker Art Museum reopens to general public
The Crocker Art Museum reopened on Thursday, April 8.
"We are eager to welcome the community back to the Crocker for new joyful, thought-provoking, and engaging art experiences. I believe now more than ever that art has an enduring ability to bring comfort, respite, joy, and a deeper understanding of ourselves and one another," Lial A. Jones, the Museum's Mort and Marcy Friedman Director & CEO, said in a press release.
CSU campuses will not require students to maintain enrollment
When students return to California State University campuses, they may be required to be vaccinated but not to keep their enrollment.
CSU tells ABC10 campuses could require certain groups of students - those in student housing or those who participate in group sports - could be required to have a vaccination.
"Through various communications efforts, the CSU is also encouraging all students and employees to receive a COVID-19 vaccine as soon as they become eligible and it's available to them," CSU said.
Coronavirus variant found in Stanislaus County
Health officials from Stanislaus County have announced the discovery of two cases of the SARS-CoV-2 Variant B.1.351, also known as the South African variant.
This variant is believed to be more infectious with a higher probability of transmission. The county does not believe the cases are travel-related.
"The detection of the B.1.351 variant in Stanislaus County is concerning, and it is another reminder that we must continue to follow all guidance to stop the spread of COVID-19," Dr. Julie Vaishampayan, Stanislaus County Public Health Officer, said in a press release. "Many people remain to be vaccinated in our community, and we must continue to stop the spread, using the tools that have proven to work throughout this pandemic. It is vital for everyone, including those who have been vaccinated, to continue to follow recommendations that prevent the spread of disease, which include testing, masking, distancing, and getting the vaccine."
Resources guide for California families
ABC10: Watch, Download, Read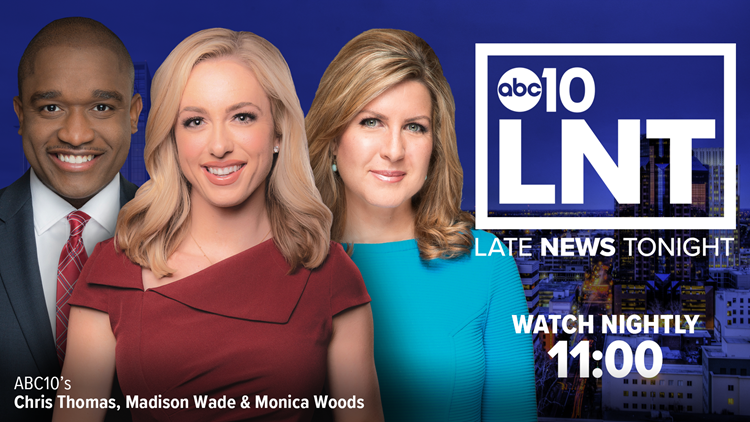 Pfizer and Moderna COVID-19 vaccines, side effects from the second dose