Over 65 people experiencing homelessness receive Johnson & Johnson COVID-19 vaccines
Those who are experiencing homelessness in Sacramento received the Johnson & Johnson COVID-19 vaccine at a mobile clinic on Thursday.
The mobile clinic vaccinated about 65 people underneath the I-50 freeway near W and X streets with vaccines given by a mobile. It was organized by Sacramento City Councilmember Katie Valenzuela, the Sacramento Fire Department, UC Davis Emergency Medicine, and homeless outreach and advocacy groups.

According to Sacramento City officials, it was the first and largest kind to offer a COVID-19 vaccine to the homeless.
Sacramento Fire Chief Gary Loesch said the goal is to make sure everyone in the community has access to the treatment.
Legislature OKs expansion of paid sick leave
California lawmakers have voted to expand paid sick leave for many workers because of the pandemic. The state Senate approved the bill Thursday and sent it to Gov. Gavin Newsom. The bill would require companies with at least 25 employees to offer up to two weeks of paid sick leave for a variety of coronavirus-related reasons. Lawmakers passed a similar law last year, but it expired on Dec. 31. The bill is retroactive to Jan. 1, so some companies could have to pay for leave already taken. But many companies could get the money back by claiming a federal payroll tax credit.
Fresno chicken plant got tip about virus inspection
Latest COVID statistics in California
California reported 218 new deaths from COVID, bringing the total to more than 55,795 since the start of the pandemic.
Sacramento County provides updates on vaccine supply
Sacramento County Public Health Officer Dr. Olivia Kasirye said within the coming weeks the county should be fully onboarded with Blue Shield's vaccine program. And she explained the county doesn't expect to receive more or less than 15,000 doses a week for the coming weeks.
Rachel Allen, a spokesperson for Sacramento County, explained the county is working to get a third vaccination site in the south Sacramento area. The current goal is to have the location in the 95823 zip code because the community living in that zip code had a high rate of coronavirus cases throughout the pandemic.
Dr. Kasirye also added that while COVID-19 variants had been found in other counties, Sacramento County has yet to have a reported case of any such variant.
First known case of UK variant found in Stanislaus County
Stanislaus County Public Health announced in a press release the discovery of the B.1.1.7 variant of COVID-19, also known as the UK variant.
"The detection of the B.1.1.7 variant in Stanislaus County is a sobering reminder that this pandemic is not over," said Dr. Julie Vaishampayan, Stanislaus County Public Health officer said in a press release.
All three approved vaccines are believed to be effective against the UK variant.
First case of Brazilian variant found in Southern California
A San Bernardino County official said they are taking, " immediate and aggressive action to contact trace and contain the virus and working with the CDPH in expanding whole genomic sequencing to identify more cases."
Resources guide for California families
ABC10: Watch, Download, Read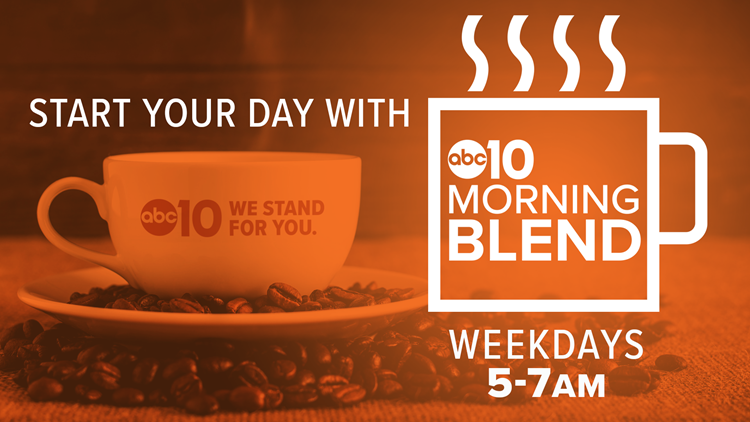 COVID-19 survivor still feeling effects of the virus nearly a year later