Sacramento County vaccine clinic has about 1,000 first-dose appointments available
Even in the midst of reportedly low vaccine supply, a new Sacramento County vaccine clinic has about 1,000 first-dose appointments available this week.
A drive-thru site at 3144 Palm Street in McClellan park opened last week just for Sacramento County residents ages 65 and older. It's run by the county's partner, Curative, which is administering Pfizer's vaccine. There are no walk-ups. Appointments must be made online first. It is free to qualified residents, regardless of immigration status or insurance coverage.
A county public health official told ABC10 it's been difficult to get the word out to the older age groups. Researchers at the Public Policy Institute of California say while the internet and social media are great communication tools for vaccine access, they don't tend to reach older Californians.
Statewide, 20% of seniors don't have access to broadband at home. Internet access is even lower among Latino seniors at 26%. In rural areas, 30% of seniors do not have broadband. That doesn't even factor in much older Californians who may have internet but aren't tech-savvy.
"Family networks will be important Radio and TV spots, advertisements on public transport, anyway that we can get the information out that doesn't rely on being digitally connected," said Associate Researcher Joe Hayes from the public policy institute.
Los Rios Community College going hybrid for fall 2021 semester
Los Rios Community College announced that it will shift to a hybrid learning plan for the fall semester. The college has been doing online, distance learning since the pandemic started nearly a year ago.
With cases on the decline and vaccines being rolled out, the college is ready to start offering more in-person classes, but not go totally in-person until more people on campus are able to get vaccinated.
The fall schedule will include an expanded list of in-person classes, but Los Rios said that it is still fewer than usual. They will be bringing back their Career Education programs in-person as well as some other classes that can allow for social distancing.
The class schedules will be posted on April 5.
Sacramento County looking to immediately fill vaccine appointments
As of 11 a.m., a little over 100 appointments for COVID-19 vaccinations were still available for those eligible in Sacramento County.
Appointments appear to be available throughout the week at the McClellan Park site.
State releases latest COVID-19 statistics
On Monday, the state of California announced a state total of 3,479,078 confirmed cases of COVID-19. California reported 215 new deaths from COVID, bringing the total to more than 52,194 since the start of the pandemic.
The state reported at least 9,087,899 vaccine doses had been administered to Californians.
Update on schools reopening in California
California Gov. Gavin Newsom and state legislative leaders have reached an agreement aimed at getting most public school children back in classrooms by the end of March. Under the deal announced Monday, school districts could receive up to $6.6 billion if they reopen classrooms by March 31. To get the money, schools must return to in-person instruction at least through second grade. However, districts in counties with coronavirus case numbers at a specific lower classified level must return to in-person instruction for all elementary school grades, plus one grade each in middle and high school. The proposal does not require staff and students to be vaccinated, and districts are not required to have agreements with teachers' unions.
On Monday afternoon, Gov. Newsom, Senate President pro Tempore Toni Atkins, Assembly Speaker Anthony Rendon and other state leaders will hold a press conference on the news to reopen schools in California. The press conference will be streamed online.
Farmworkers get vaccine at mobile clinic

Santa Clara County officials say about 1,000 workers from several farms are expected to receive shots Sunday and Wednesday at the Monterey Mushrooms facility in Morgan Hill. The San Francisco Chronicle reports the county's first mobile vaccine clinic targeted farmworkers to comply with newly expanded state eligibility that includes workers in the education sector, emergency services, and in food and agriculture. County officials expect to move next to a location in agricultural Gilroy.
Resources guide for California families
ABC10: Watch, Download, Read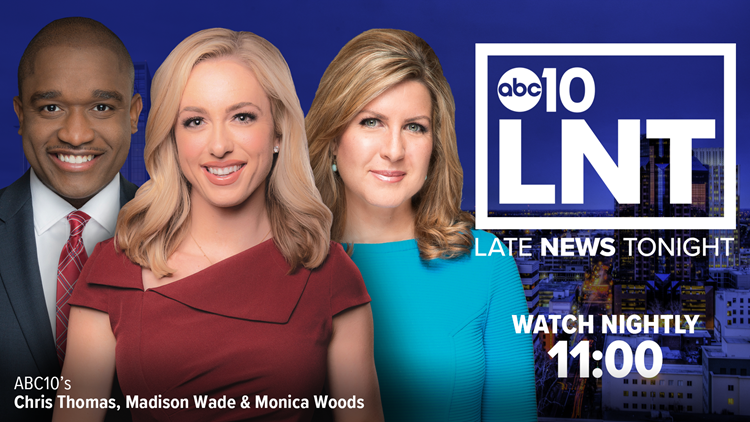 UC Davis doctor explains benefits of Johnson & Johnson vaccine approval