Newsom provides updates on vaccines for farmworkers and increased supply
Gov. Newsom was joined by several legislators and community organizers, including actor and comedian George Lopez, during a press conference in the Central Valley on Friday.
California State Senator Anna Caballero (D - District 12) was one of the speakers who touched on the need to vaccinate farm and agriculture workers amid the pandemic.
"So, you know you went to the store and there was no toilet paper, and you went to the store there were no paper towels, and you went to the store and there was no hand sanitizer. But when you went to the store there was food. And there was fresh food," said
The Johnson & Johnson vaccine has fewer handling restrictions than the Pfizer and Moderna vaccines now being used. Those vaccines require two doses to be fully effective and must be stored at extremely low temperatures.
The governor also said that though the state has set up a system that can administer about 2.7 million doses weekly and hopes to get to 4 million doses weekly, California is hindered by supply. However, the state would be upping its allocation of vaccines by an average of 58% for the Central Valley.
"58% is average for the entire Valley. That includes many parts of the Valley. Let me be more specific: when we were in Arvin, we talked about Kern County's allocation being closer to 78%--certain parts of the Valley doing a little bit better than other parts of the Valley," Newsom said.
Youth sports can resume in certain counties today
Starting today, all outdoor sports can resume in counties where COVID-19 case rates are at or below 14 people per 100,000. The counties that qualify in our area include Yolo, Placer, and El Dorado who all met the threshold. On the other hand, Sacramento, San Joaquin, and Stanislaus counties will have to wait just a little while until their coronavirus numbers decrease.
Now when it comes to indoor sports, like wrestling or basketball, they will have to wait their turn. They have not been given the greenlight to compete indoors, due to the possibility of high transmission rates.
According to local officials, the state of California may have benefitted from being one of the last states to be cleared for outdoor sports.
"We've seen what has happened in other states," Will DeBoard, assistant commissioner with CIF Sac-Joaquin Section, said. "And yeah, there's been some outbreaks here and there, but it's not nearly been as bad as people anticipated. With California testing kids, if someone tests positive, they'll be able to shut that down real quick."
Now keep in mind that high contact sports like football, rugby, and water polo will test their athletes weekly and those test results must be available within 24 hours of competitions.
"It's an exciting thing," DeBoard said. "People are really happy. It's baby steps. And we took a nice positive step on Friday to be able to have a lot more sports happening. Get kids back out there and be more active."
Governor's vaccine plan aims to reopen California classrooms
Last week, the Democratic governor announced that at least 10% of the state's vaccine supply would go to education workers. That translates roughly to 75,000 doses a week. Newsom has come under increasing political pressure to get California's public schools back open. The majority of the state's 6 million K-12 public school students have not been inside a classroom since March 2020 due to the pandemic.
California's powerful teachers unions have repeatedly said that getting teachers vaccinated is key to reopening classrooms. Newsom and lawmakers disagree.
Resources guide for California families
ABC10: Watch, Download, Read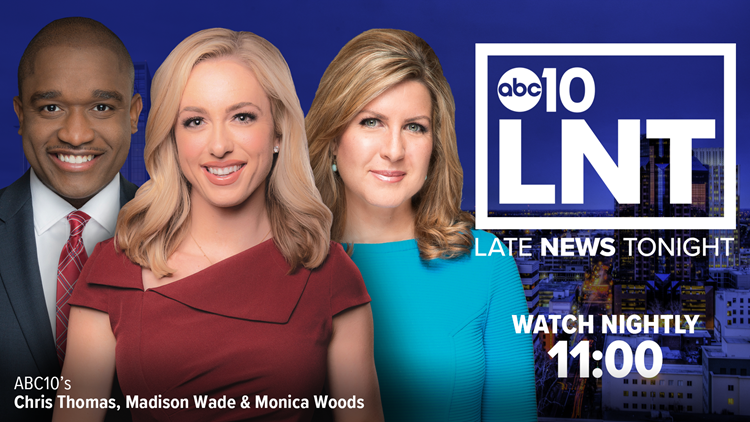 Will we see normalcy by Thanksgiving? Health experts think so, if everything stays on track