SACRAMENTO, Calif. — Virus deaths surging in California, now top 30,000
California has reached 30,000 coronavirus deaths but there may be some light ahead.
The state reached the grim milestone Monday but Gov. Gavin Newsom and the state's top health officer offered some hope, noting hospitalizations finally have leveled off in the last week. But they warn not to get complacent. They say the peak of the holiday-driven surge is expected near the end of January.
Meanwhile, the pace of vaccinations in California will accelerate. A center capable of providing vaccinations to 5,000 people per day opened Monday in San Diego. In Los Angeles, Dodger Stadium's parking lots will be converted into a massive vaccination center, as will fairgrounds in Sacramento and Fresno.
1 million more vaccinations by coming weekend
During his press conference addressing Californians with an update on the state's COVID-19 response, Gov. Newsom said there's a goal to have one million more people vaccinated by the coming weekend.
To help achieve this goal, Newsom said large vaccination sites will soon open, which include Cal Expo in Sacramento, Dodgers Stadium in Los Angeles and Padres Stadium in San Diego. CVS and Walgreens have also agreed to help administer vaccines.
"The reason we set this goal is that we are sending an urgent message across the state. All hands [are] on deck to accelerate equitable and safe distribution," Newsom said.
The goal of 1 million more vaccinations would be on top of 783,476 doses of the vaccine already administered in the state as of Jan. 10.
State releases latest COVID-19 statistics
Greater Sacramento Region: 9.7%
Northern California: 35%
San Joaquin Valley: 0%
Bay Area: 0.7%
Southern California: 0%
California Gov. Gavin Newsom is expected to address Californians at noon to provide an update on the state's COVID-19 response.
University of California plans for in-person plans for 2021
The University of California announced it plans to return "primarily in-person instruction systemwide starting fall 2021, enabling prospective and current students as well as their families to understand our goal well in advance amid the uncertainties of the pandemic."
In its press release, the university cites research advancements and COVID-19 rollout as part of its reason to move to in-person.
Los Angeles County to stop using Curative COVID-19 test
Los Angeles County will stop using Curative COVID-19 tests at pop-up testing sites after a U.S. Food and Drug Administration alert to patients and health care providers that the test could produce false negatives. The county Department of Health Services says the change to Fulgent Genetics tests will take place this week. The department says Curative tests used at the pop-up sites between Dec. 13 and Jan. 2 made up about 10% of all COVID-19 tests administered at county-supported test sites during that same time frame.
CORONAVIRUS AND VACCINE RESOURCES AND ANSWERS:
ABC10: Watch, Download, Read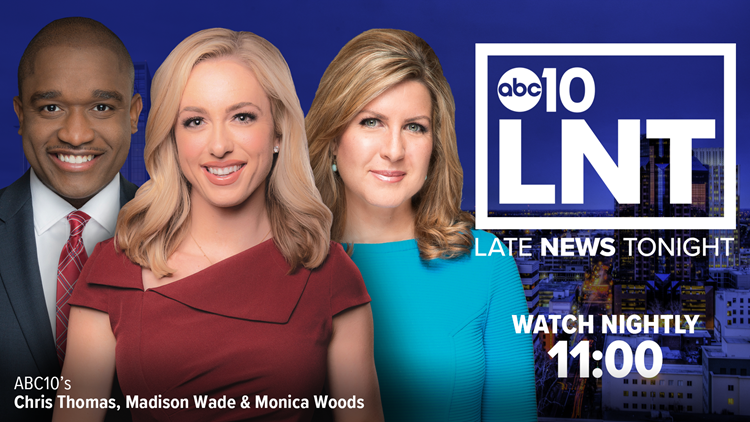 California to move into next phase of COVID-19 vaccination distribution