SACRAMENTO, Calif — California health officials issue new coronavirus travel advisory
Officials at the California Department of Public Health (CDPH) released a new list of recommendations for citizens traveling in and out of the state.
The recommendations include the following:
Except in connection with essential travel, Californians should avoid non-essential travel to any part of California more than 120 miles from one's place of residence, or to other states or countries. Avoiding travel reduces the risk of virus transmission, including by reducing the risk that new sources of infection and, potentially, new virus strains will be introduced to California.
Non-essential travelers from other states or countries are strongly discouraged from entering California, and should adhere to the quarantine procedures set forth in Paragraph 3.
All persons arriving in or returning to California from other states or countries, should self-quarantine for 10 days [ii] after arrival, except as necessary to meet urgent critical healthcare staffing needs or to otherwise engage in emergency response. Additionally, this recommendation does not apply to individuals who routinely cross state or country borders for essential travel [iii].
A Local Health Officer may determine if and when the situation within the Local Health Officer's jurisdiction warrants measures that are more restrictive than this statewide order, and retains authority to implement such measures.
i "Non-essential travel" includes travel that is considered tourism or recreational in nature.
ii The quarantine period was updated consistent with emerging science and the CDC's latest recommendations.
iii "Essential travel" is travel associated with the operation, maintenance, or usage of critical infrastructure or otherwise required or expressly authorized by law (including other applicable state and local public health directives), including work and study, critical infrastructure support, economic services and supply chains, health, immediate medical care, and safety and security.
Bay Area: 3.5% (down from 7.4%)
Greater Sacramento Region: 9.2% (down from 11.1%)
Northern California: 25.4% (up from 24.4%)
San Joaquin Valley: 0% (static)
Southern California: 0% (static)
California sees two-day record of coronavirus deaths
The state Department of Public Health's website on Thursday lists 583 new deaths a day after 459 deaths. The previous two-day total was 1,013 deaths at the end of December. California's death toll since the start of the pandemic now stands at 28,045.
Hospitals say state officials too slow in virus crisis
The California Hospital Association says Gov. Gavin Newsom's administration should immediately remove bureaucratic red tape that is hobbling medical workers. It says the state should begin coordinating patient care at a statewide level. State officials did not immediately respond to the criticism of their ban on certain elective surgeries in the hardest hit hospitals and requirement that hospitals accept patients from others that have exhausted their intensive care beds.
This comes while California hospitals struggling with a skyrocketing coronavirus surge are trying to prepare for the possibility that they may have to ration care for lack of staff and beds. Only Arizona tops California in cases per resident. In Los Angeles County, Methodist Hospital of Southern California convened an in-house triage team to decide how to distribute resources, although it isn't yet rationing care.
California congresswoman tests positive for virus
The Orange County, California, Republican who was sworn in three days ago says she learned Wednesday she was in contact with someone who had COVID-19. She had no symptoms but was tested as a precaution, and the results were positive. The 65-year-old says she will quarantine at her physician's advice. Steel, who previously headed the Orange County Board of Supervisors, defeated Democratic Rep. Harley Rouda in November. Last spring Steel questioned the need for a countywide mask mandate. But she later changed course and endorsed face coverings in public.
CORONAVIRUS AND VACCINE RESOURCES AND ANSWERS:
ABC10: Watch, Download, Read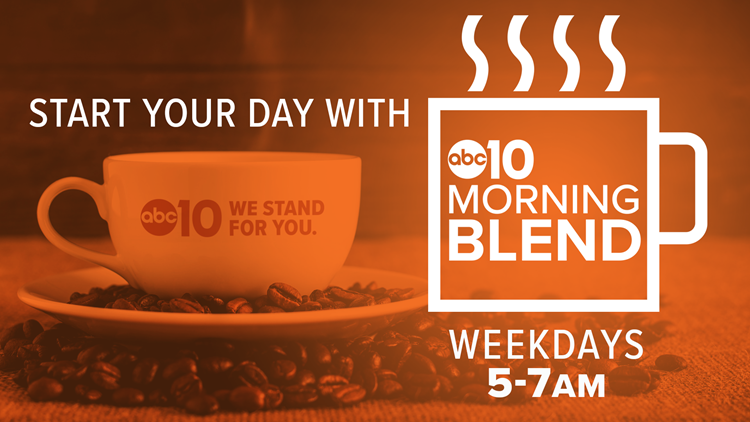 Newsom proposes 'Golden State Stimulus' of $600 payment for low-income Californians