There's a growing mental health crisis in young people during the pandemic
Young & Alone. Amid a crisis not experienced for more than a century, the pandemic has set off another epidemic of silent suffering.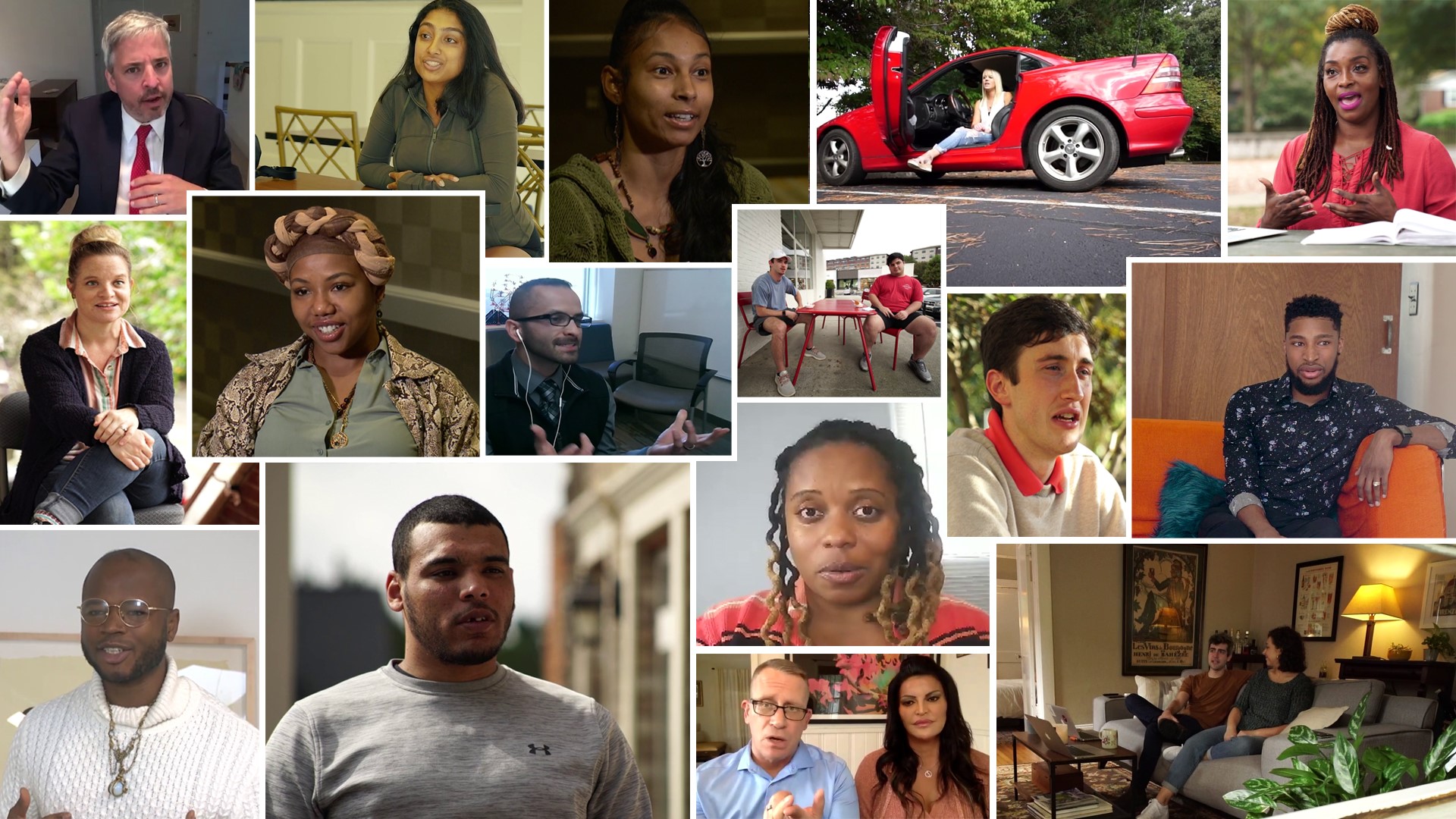 The coronavirus pandemic has upended the worlds of millions of people across the globe and here in the United States.
Amid a crisis not experienced for more than a century, the pandemic has set off another epidemic of silent suffering.
It's creating a mental health crisis for young people, and now, eight out of 10 young people say they are struggling.
Over the course of this series, our team looked at what's driving this mental health crisis and why it's hitting 18-30-year-olds especially hard. We tried to strip away the stigma and shame around it, as well as offer tangible ways people can find and access care, support and build connections.
This story is the story of the young, and alone.
Navigating the Minefield
:
There's a mental health crisis among young people
"The loneliest moment in someone's life is when they are watching their whole world fall apart, and all they can do is stare blankly." -F. Scott Fitzgerald
It's been eight months since the novel coronavirus has taken hold in the United States. COVID-19 has, so far, killed nearly 250,000 Americans. And the number is continuing to rise.
Back in the earlier months in the pandemic, lives were turned upside down. Workers were furloughed and laid off. Businesses shut down. Schools and colleges - more than 1,1,00 initially in March - were forced to hold classes online.
And for Ariyana Shetty, a college student at Georgia Tech who already struggled with depression, the sudden isolation of pandemic came into sharper focus.
"Students have always struggled with their mental health," she said. "And a big part of studying is being alone in a room for hours to try and bring information into your brain. And when you no longer have any social interactions to keep you going, it gets even worse."
"I think being alone, feeling guilty, definitely just strains it even more," she added. "Unfortunately, I do know three people that have taken their life the past few months just because of the situation."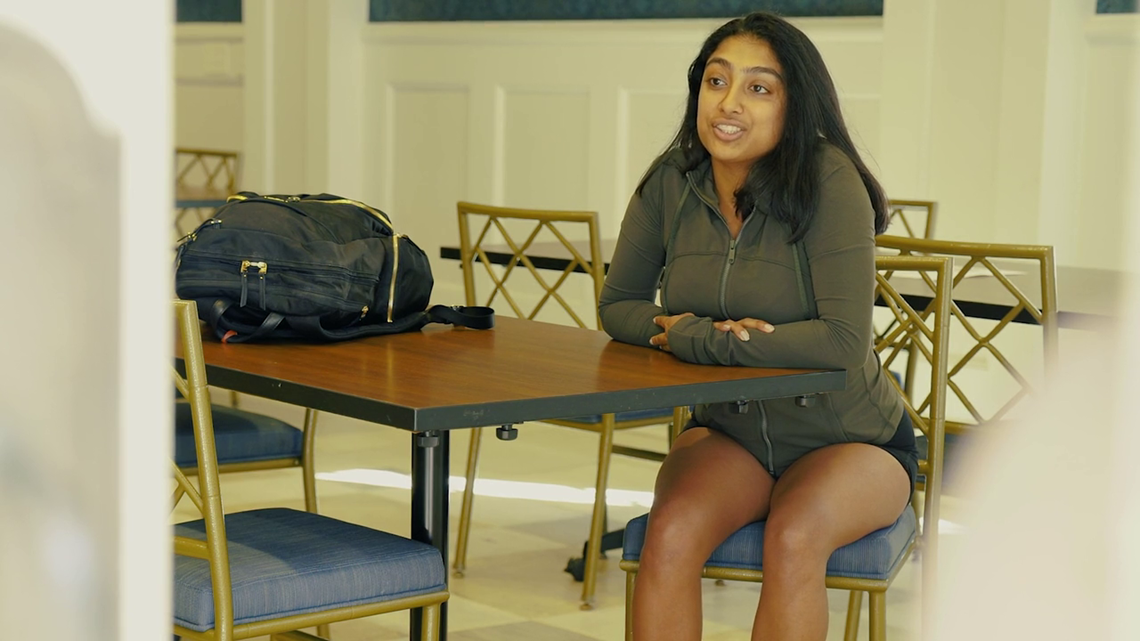 Stark evidence suggests these negative feelings are part of a rising - and concerning - trend.
Mental health illnesses were already among the most common health conditions in the United States, according to the CDC. In 2018, the agency estimated that more than half of people will be diagnosed with a mental illness at some point in their lifetime.
But Mental Health America reported a 92% increase in people seeking help for anxiety during the pandemic and a 62% increase in feelings of depression. More than 70% of those seeking help during the pandemic are under the age of 24.
Shetty had to move back home for a period of time during the pandemic, and said she lost a lot of opportunities because of the virus. But she isn't the only one. According to one analysis by Wallet Hub, the coronavirus is the No. 1 thing young people said is holding them back financially.
Melanie Sheahan and Gil Eplan-Frankel explained how they feel like their lives have been knocked off track.
Both are actors, with other jobs in the non-profit and administrative sectors, and both had plans to move to New York when their leases were up in May. But, that didn't happen. Shows that they were both working on ended early - financial resources with them.
"I lost a lot of work, a lot," Eplan-Frankel explained. "I was really banking on this spring, building up some money to savings."
Millions of workers were laid off, and some won't likely get them back. A recent analysis estimates that it could now take at least nine months for the average Millennial - already pinched by previous recessions - to recoup a single-month's expenses taken out of their savings. For the age group, it has created added instability in their lives.
"Every year at this age it feels like - it feels like if I don't get things started now, I won't be successful in the future. And that's really scary when there's not much to be productive about right now," Eplan-Frankel described.
"I'm definitely starting to panic and read self-help books and career guidance books and try to, like, feel productive," Sheahan echoed. "It's really hard at this age to not feel like you're growing at all or changing."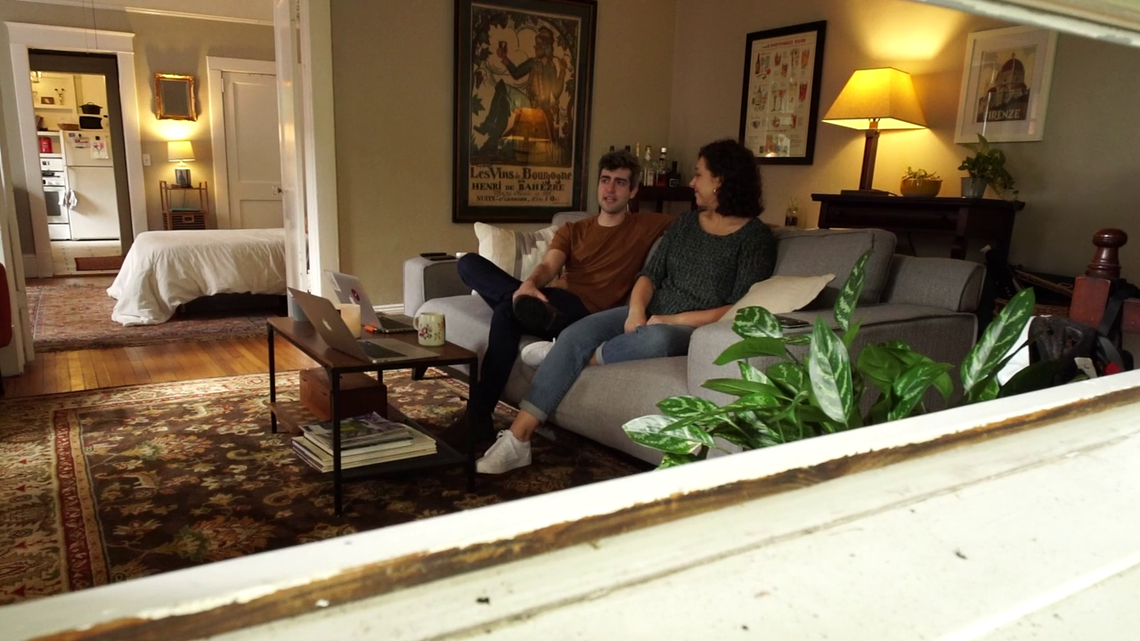 But not only is job security a big factor in mental health, steady housing is, too. During the pandemic, about one in 10 young adults relocated temporarily because of the outbreak. Most young adults are also now living with their parents at a rate that hasn't happened since the Great Depression. In July 2020, 52% of young adults - about 26.2 million - were living either with one or both of their parents, according to the Pew Research Center.
"Out of necessity and being responsible, you know. But it's miserable," Sheahan admitted. "Nobody wants to do that. We all take pride in being independent. I think that's really a last resort."
If lost jobs and under-housing weren't enough, the summer of 2020 saw weeks of racial unrest, massive demonstrations and protests in cities across America, sparked by the killings of Ahmaud Arbery and Rayshard Brooks in Georgia, Breonna Taylor in Kentucky and George Floyd in Minnesota. Amid this backdrop, three in five adults reported police violence toward minorities was a significant source of stress in their lives, according to the American Psychological Association.
"When you turn on Instagram, and you see someone that looks like our older brother getting shot on a camera, when you go into your Facebook chat and the first thing you see is a message about how Breonna Taylor hasn't received justice, and those are the highlights of your day - it's crippling," explained Darren Anglin.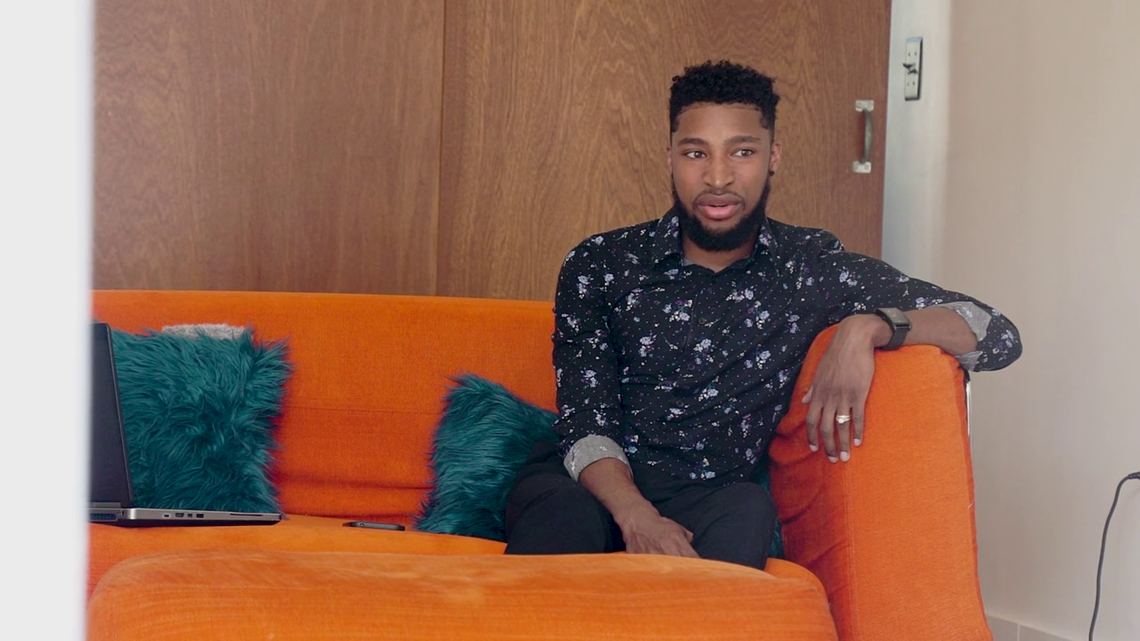 So, if the strain on mental health is as high as ever, where can they turn to for help? Virtual therapy has been one solution.
In August, TIME reported how before the pandemic, only 2.1% of respondents of an American Psychiatric Association survey used telehealth appointments. That number shot up to neary 85% during the crisis.
In a time when doctors have already had to be adaptable, one therapist has taken it a step further and brought his services straight to where the young people are - online gaming.
After the pandemic shut down in-person visits at his Denver practice, therapist Braulio Rivera started meeting his clients in online video game series, Minecraft, a platform which allows users to explore and build infinite worlds, and cooperate or compete with other players.
Since August, Braulio has been meeting with his clients in a virtual replica of his mental health facility. He's dubbed it "Dahlia."
"This is this is our front desk," he described, highlighting the features of the virtual space. "Normally, you would check in, and then the youth know the setup - they come in, 'Hey, I'm here to see Braulio.' And so then they have a seat."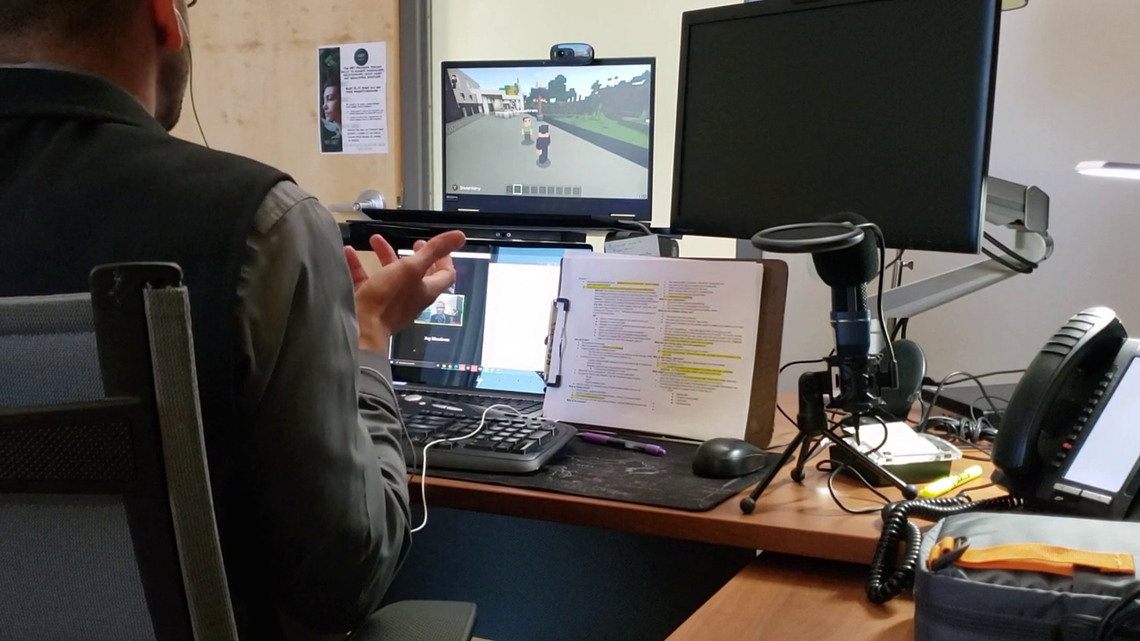 While it may sound futuristic - and a few paces away from a more conventional telehealth appointment with a doctor through a video-conferencing platform - Braulio said his virtual setup could just be a natural progression of what's to come.
"At first, I'm sure it sounded like this really silly idea of playing video games. … then (it was) drilling it down into a therapeutic value, and how we can connect and how can we make this confidential - how to make this secure?"
Braulio said he initially set out to make the sessions a time when clients could have their own spaces to process their thoughts, but as the sessions progressed, he found something happening: His clients built secret tunnels under Dhalia to connect all their spaces, "because they really wanted to connect," Braulio hypothesized. "This is yet another metaphor of just how badly we need to connect with each other."
"We're struggling with this concept of how do we connect," he added. "That connection is everything and community is everything."
Protecting Your Peace
:
The quest for social justice weighs extra on Millennials and Gen Z
When the nation looks back on 2020, the pandemic will surely be remembered as a profound and formative crisis. But the summer months were also marked by a racial reckoning that brought activists and everyday people alike into the streets of cities across America, as thousands chanted "Black Lives Matter" and demanded an end to systemic racism.
For several young activists, it was an inspiring time. But it also came with a mental toll.
"Here's the problem with trying to change broken oppressive systems," explained Cameron Whitten, a 29-year-old activist from Portland, Oregon who founded racial justice nonprofit Brown Hope.
"You're out in the trenches, whether you are a protester, whether you volunteer for a nonprofit, whether you're working in politics ... you're still dealing with the traumatic and negative impacts."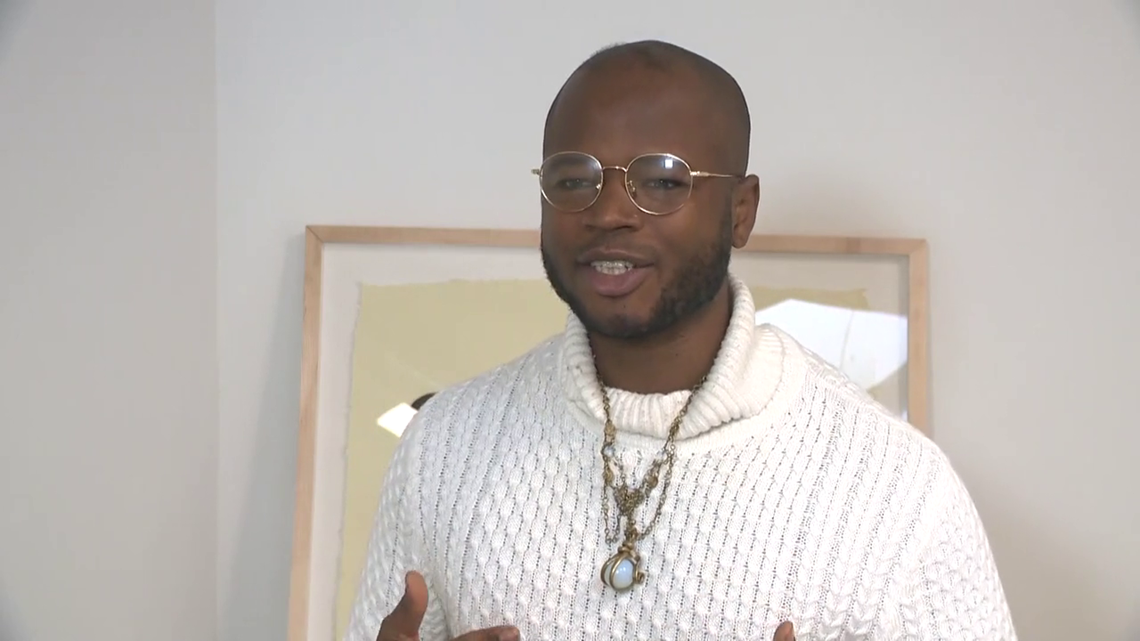 "You don't really see the impact that is having on your body or the impact that is having on your mental, you know, in your development," echoed Tytianna Wells. The activist is based in Louisville, Kentucky, where EMT Breonna Taylor was killed while sleeping during a botched police raid.
About 60% of adults said police violence toward minorities was a significant source of stress in their lives, according to the American Psychological Association. And Wells and Whitten are two of the 59% of adults who said they have taken action against racial injustice.
But with the demands of activism, therapist and podcaster Celeste Vicere said it's like playing "Russian roulette" with the mind - you never know when the mental toll of activism will catch up to you.
"We are not mindful and intentional about the way that we treat it," she said. "Our body keeps the score. It doesn't forget."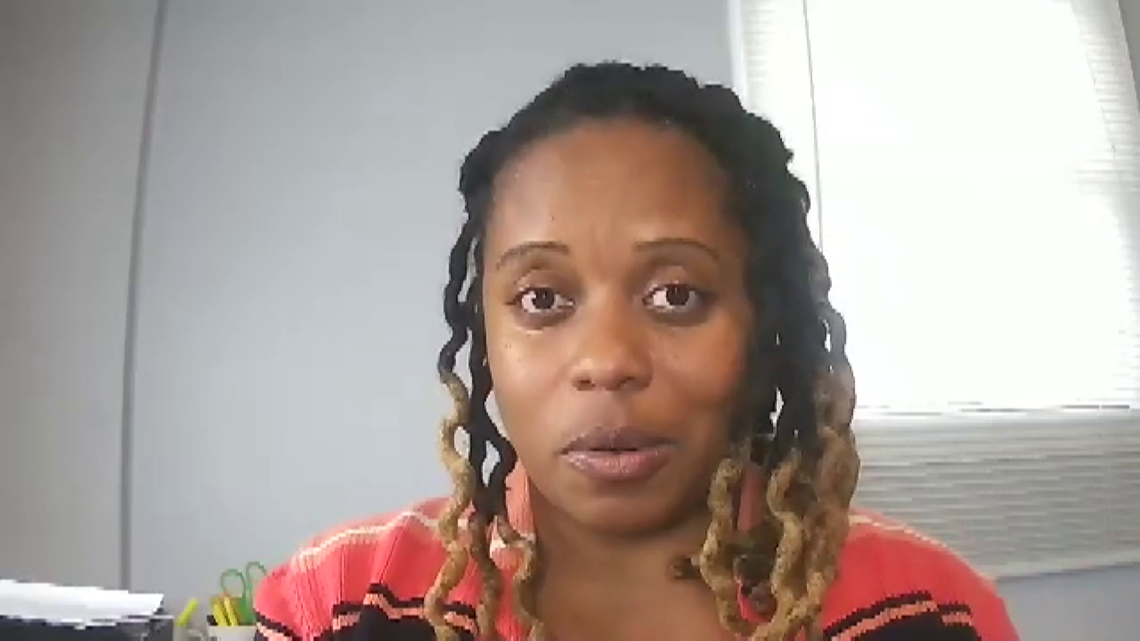 Vicere has been studying the impact activism has on mental health. She said the effects are not always direct.
"It's not like if I cut my hand - I'm bleeding and I see it immediately," she explained. "The way that we are acting on things that are taking place, the effects are trickling."
Activists like Wells and Christie Welch, also from Louisville, admitted that the ongoing movement for racial equity has led to feelings of depression, anxiety and fear - even guilt.
"When you're out there on the streets, you don't feel protected," Wells said, speaking of the fear. "Just having to be constantly aware and protective of myself and of my family. And it does cause anxiety. It causes PTSD. It causes depression."
"When I get home, it's even worse, because, like, I'm not actively out doing anything," Welch added.
Vicere, the therapist, said that guilt can be a side-effect.
"There's going to be moments where, if you're trying to create peace, you're going to feel guilty because, you know, there's a struggle going on," she said.
But, she said it's important for people to have an outlet. For Wells, it's writing. She penned a spoken word poem to express her thoughts after Breonna Taylor's death. (Listen here)
For Welch, it's taking a moment to connect with nature.
"I have a creek in my backyard, and I just go to go sit by the creek and just listen to the water babble and talk and just let that soothe my mind," she explained.
"I think that's how we win this fight is by taking care of ourselves first," Vicere said. "Have grace with yourself. You're human. You're not going to always be consistent. You know, just take it one day at a time, but always keep your goal in front of you. And that's how you get the work done."
Witten said that's the ultimate goal. Though he described the path as an activist as one that is often lonely, he said that there is also a sense of community that comes along with it.
"You living your values will allow you to end up in a place where you feel belonging and happiness," he said. "And so I remind myself, this is a test. This is a test of our communities' resilience. This is a test of my ability to wait, listen and take action for justice when the time is ready. And so that is my calling. Despite the stress, we have to know what is worth it."
One Step at a Time
:
The number of young people seeking treatment for substance abuse soars
As the first days of the pandemic stretched on into weeks, then months, people sought out ways to occupy their time during quarantines and lockdowns. For some, the sudden increase of free time was welcome, offering a chance to learn new hobbies or spend more time with their families.
For others, though, the seemingly unlimited hours brought personal struggles back to the forefront.
"Right when I was stepping out into the world, the world shut down," explained Christie Frasier.
Back in March, before the coronavirus outbreak took hold in the United States, Fraiser got what she called a "sober job."
"Nothing too stressful, at T.J Maxx," she said. Within a week, she was furloughed.
It forced Fraiser back into her apartment - isolated - trying to transition into a world that was no longer open.
"I started to get extremely hopeless again," she described. "I was walking around basically in circles. I didn't know what to do with my hands."
"I did - I don't know how many - puzzles, watching Netflix, doing Zoom meetings," she listed. "But not really getting a chance to actually meet people."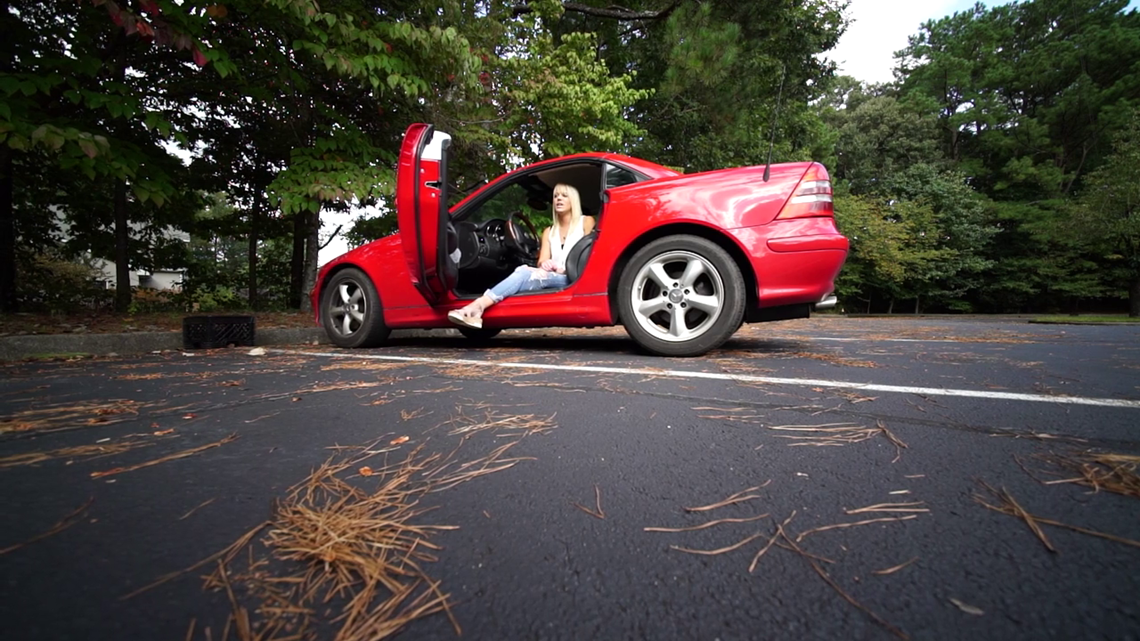 Fraiser said all of the time alone started to eat away at her mental health.
Gen Z has experienced higher rates of mental health symptoms and increased substance use to cope with COVID-19 stress than any other age group, according to the CDC. Young people are eight times more likely to turn to substances, the health agency said.
Stevie Willis started using drugs at 14.
"It started off with marijuana, and over time progressed to pills and drinking - typical high school stuff," he said. "And then, when I got older, I used Adderall for the first time, and I liked it a lot."
Both he and Fraiser are trying to get sober at a time when recovery meetings are virtual and support is scarce. Willis had just gotten his 30-day sober chip before the pandemic, then a few days later, "chaotic things happened in my time of recovery."
Willis said he wanted to follow the steps as part of the process of getting sober, but instead of calling his sponsor, "I'd turn my phone off and use a new drug."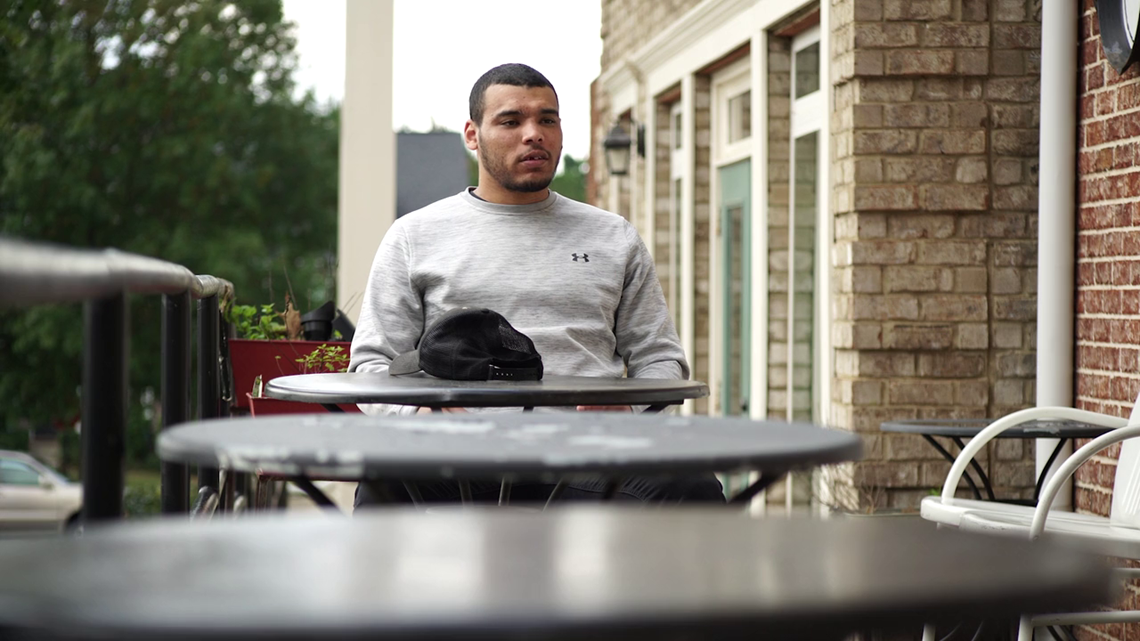 For Willis, the trigger was the death of his grandmother.
"I felt like I was doing a good thing by seeing her, being there with her while she's passing," he said. "I told her we would go to church on the phone. ... And she looked at me, started crying and said, 'are you sure we're going to go next Sunday?' I didn't know my grandma was telling me goodbye."
"I thought she was worried about me for being high," he added. "I thought that maybe I'll stop using drugs, but it did nothing but make me want to use more. 'Cause I was depressed. I didn't know where to go. ... I cried the night it happened because I felt like it was kind of my fault that she was in pain because her grandson is using drugs. I should have played sports in high college. I should do everything the right way. But I let everybody down."
The National Institutes of Health said that more than 40 states have reported seeing an increase of opioid-related deaths since the start of the pandemic. Frasier said she herself was finally pushed to the brink to seek help during a crisis.
"I was laying in the hotel room, starting to go through my withdrawals, and I picked up the phone and I called 911, and the lady on the phone said, 'I need you to stay on the phone with me'," she recounted.
Over the course of the pandemic, Rehab.com found that there's been a 383% increase in the number of people seeking treatment for mental health and addiction. But Caleb Alexander, a professor of epidemiology and medicine at Johns Hopkins, said people are still having a hard time accessing treatment.
"There were already pre-existing huge gaps in care between what's needed and what was actually being delivered prior to COVID-19," he said.
Alexander called the mental health crisis not just a big story, but a "mammoth" one. Recovery advocates Tim Ryan and Jennifer Gimenez agreed. The two said they've fielded hundreds of calls from people who "just don't know where to go."
"There's not enough people talking about this at all," they said. "Suicides are up 1,000 percent; mental health calls are up 850 percent; overdoses are up 33 percent; alcohol sales are up 250 - 300 percent; prescriptions for anti-anxiety meds, Xanax, sleeping pills are up 63 percent."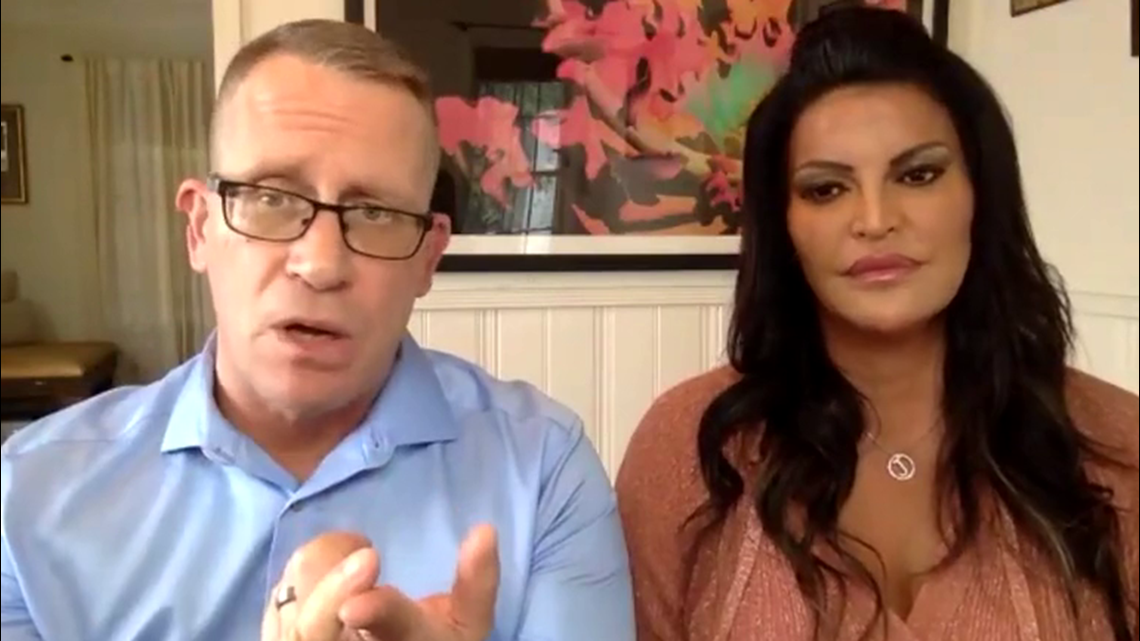 While Frasier was able to get into transitional living to get back on track to sobriety, she fears telehealth is not enough for many to get the support they need.
"Technology does not solve the problem," she explained. "To be face-to-face physically with people - a hug at the end of the meetings. Just knowing that someone is right there with you."
"It's the isolation. It's the lack of community. It's the lack of resources now that I think is even more devastating than COVID itself," she added.
Willis and Frasier said though the situation is not ideal, they plan to take things one step at a time. Both said it starts with sharing their stories for others who find themselves struggling.
"As long as, like, one person gets better, I'll be happy," Willis said. "If one person tells me that finds me on Facebook, and said, 'hey, I saw your story. You know, it touched me.' ... I hope that happens for somebody, even one person."
If you or someone you know needs help, call the National Substance Abuse Helpline at 1-800-662-HELP (4357).
Finding Connection
:
For young people, nearly every strategy for coping with isolation means finding connections
"We need to more deeply appreciate the relationship between loneliness, social connection and physical and emotional health." - Dr. Vivek H. Murthy, former US Surgeon General.
At the start of the pandemic, more than half of Americans expected the country to overcome the initial outbreak rather quickly. Now, more than a third expect it to last into next summer.
That initial optimism was true for Karen Cassady. The freelance improviser and actor in Atlanta had her year completely lined up with jobs and bookings - but lost everything in two days.
"I was like, 'Oh, this will probably be fine within the next month, next two months. But then as the weeks went by … I realized, 'I have nothing. I have no job. I'm going to have to dig out of my savings.'"
It's been roughly eight months, a timeline she said she's still processing.
"My life is completely changed right now," she admitted.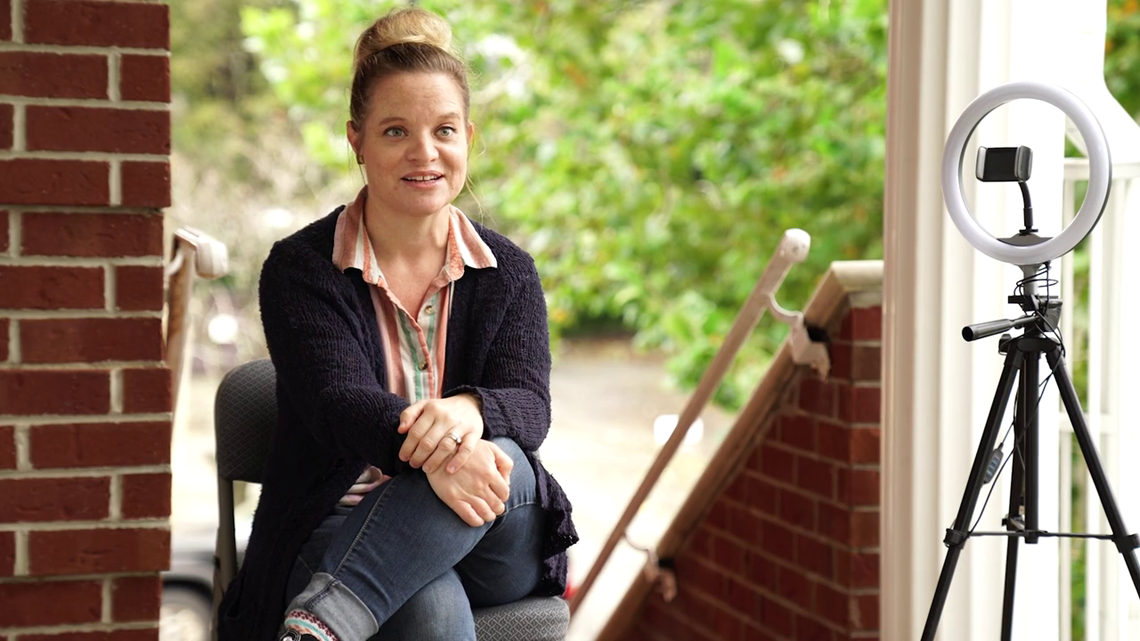 One way Cassady tried to cope was turning to social media app TikTok, where users can create and share seconds-long videos - of singing, comedy bits, whatever. She suddenly found a following.
"I downloaded it and I just started doing some really dumb videos, and I was very shocked that people liked them," she said. "The first one, I'm literally sitting on a couch in a sweater with no makeup on, lip-syncing The Golden Girls."
She started with zero followers on the app - which quickly blossomed into more than 640,000. "Which is crazy to me," Cassady admitted.
But more than just a sudden fan base, Cassady said using the app has allowed her a way to feel connected with other people.
"I've just made such really, really cool connections and new friends over it," she said.
She may be part of a growing trend - tens of millions of Americans have downloaded TikTok since the pandemic, and 60% of Gen Z'ers now say they're spending more time on social media, according to Global Web Index. And while the surge in online traffic can be observed across all devices, the increase was seen highest with gaming consoles and smartphones, according to Statista.
"(Using the app) helps me to get through it to know that I'm not alone, and I also like to make others know that they're not alone as well," Cassady said.
The isolation the pandemic has caused is forefront for many young adults. According to the American Psychological Association, more are distressed by the economic and lifestyle disruptions than the fear of exposure to COVID-19. And nearly every strategy for coping with isolation involves finding community - virtual or not.
"All I hear are young adults saying, 'I just can't wait for things to get back to normal ... not realizing we don't even know when that's gonna be and what normal is going to look like," explained therapist Shaunda Jones.

Jones, who has been seeing clients for 12 years at a Conyers, Georgia practice, said for many young adults, this is an age when their social interactions are the center of their lives and none have ever had to experience being isolated from their friends in this way.
"They're used to just, you know, everything being exciting and fun, and this is not," she said. "This is really hard to understand. This is scary."
That's true for William Boggus, who explained how for the first five months of the pandemic, "I would not come within six feet of anyone if I could avoid it."
"You just kind of lose contact with people, it feels like," he added.
"I think it still hits every now and then, the being stir-crazy, the isolation," echoed Jordan Flickinger.
Jones said it is necessary for young adults to find some outlet to cope. Some have gotten creative.
"We tried to play Cards Against Humanity on a Zoom call. That didn't work out very well," Flickinger laughed.
"This is really lame, but ... I was really bored, so I was like, 'I'm gonna start a fast food bracket, and we're gonna vote on what we think the best fast food chain is'," Boggus recalled. Taco Bell won (though Chick-fil-A was the runner up).
Others have cuddled their dogs and gone to socially-distant concerts. Jones, the therapist, said it's all about making space for mental health in a positive way.
"You make your own reality, your new normal," she said. "You can change your narrative."
Despite the unknowns the pandemic may bring in the future, one common theme is emerging: the power of community and connection.
"We have no idea what's going to happen tomorrow. We don't know what this earth is going to be like in a year," Cassady said. "We're all going through this really tough time right now that we never imagined going through ... and we're all going through it together."
Watch the full series below: