SACRAMENTO, Calif. — The past couple of years, parents and teachers struggled to catch up with the rise of teen vaping, and many of them do not know what to do.
Rio Americano High School's Vice Principal Rob Kerr said that around last February he was at his wit's end, and that he didn't know what to do because the number of students vaping on campus was getting out of control.
The number of students at Rio Americano in trouble for vaping increased by roughly 45% from the 2017-2018 school year to the 2018-2019 school year.
Parents at Rio Americano quickly learned they could not wait for medical officials to tell them how to handle vaping like they saw with traditional smoking.
"Vaping just hit a few years ago, and we already have tremendous indisputable data that it's causing long term damage and killing people," Karyl Adolina-Balsbaugh, mother of a senior and two freshmen, said.
Instead of waiting for the officials to tell them how to curb the vaping epidemic, Rio Americano parents, teachers, students and the greater community created the Anti-Vaping Alliance.
"We were reaching out trying to find resources, and we found a couple of resources, through the school district, that weren't being underutilized because we didn't even know that they were available," Karen Bates, a mother of a junior, said.
After much work and with the help of parents like Bates, founding parent Anne Del Core, Vice Principal Kerr and school counselor Meghan Wilson held the first Anti-Vaping Alliance meeting on Aug. 29.
Since then, the alliance has worked on resurfacing under-utilized resources such as educational websites and informational posters to help kids stop vaping.
One of the things that have helped parents and teachers is sharing their knowledge of vaping with each other.
Amy Vahle, a mother of a sophomore, said in the past year, especially with the alliance's help, she has learned a lot about vaping.
Vahle said a student told her that, when students head into one of the shops and the counter person knows they aren't 21, the counter person will "basically ask them for tip."
"They'll say, you know, maybe the vape pen is $20, but, because you're underage wink-wink, it's going to be $30," she said.
So far, in 2019, the U.S. Food and Drug Administration reported that 1,296 retailers have been fined or given a warning letter for selling e-cigarette products to minors.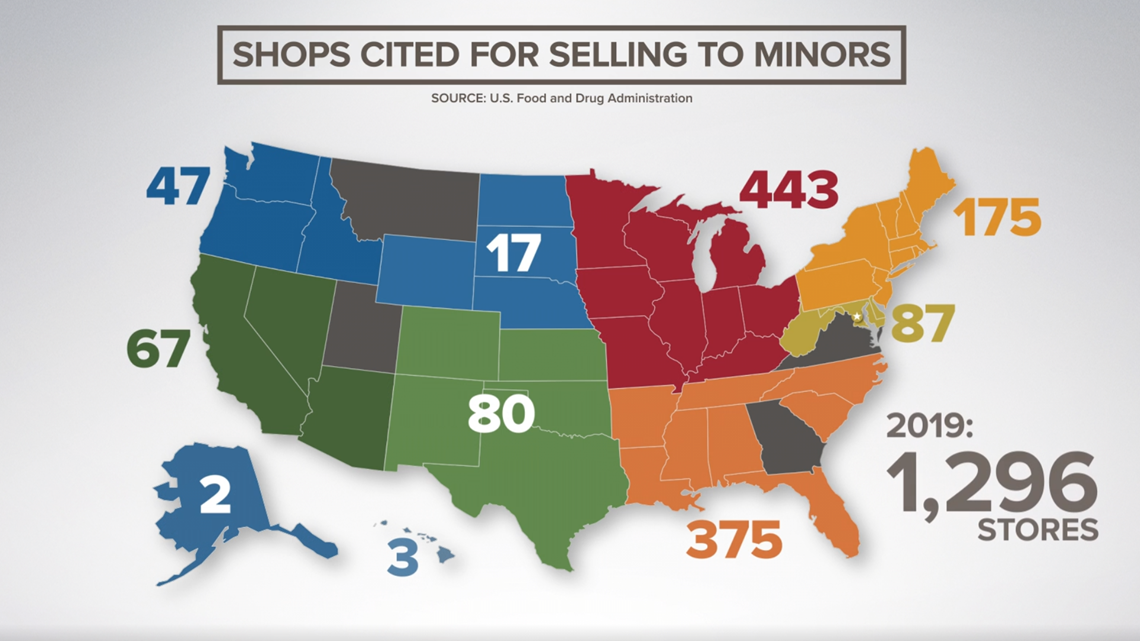 Across the nation, parents and teachers recognize the magnitude of vaping, and Del Core said everyone is trying to be better at knowing the signs, helping teenagers quit and helping children stay away from vaping.
"It's taking away from administrative time. It's taking away from teachers' time. It's cutting instructional minutes when the fire alarms go off," Del Core said. "But then, parents don't know that the kids are doing it, and so, we're really in a dilemma."
For more, watch the anti-vaping parents discuss more of what they know on Monday on Late News Tonight at 11 p.m.
FREE ABC10 APP: